Desert Rescue provides no-kill haven for animals in need
October 2, 2015 - 6:30 am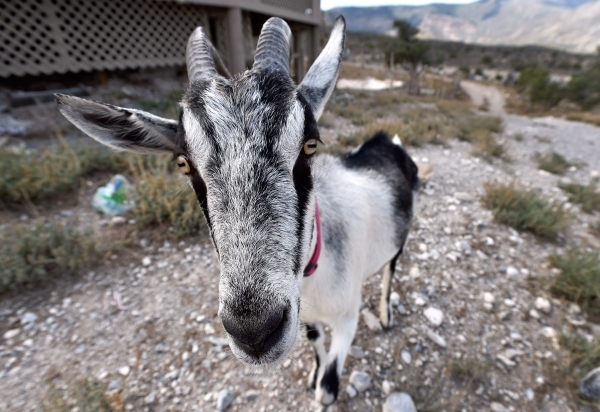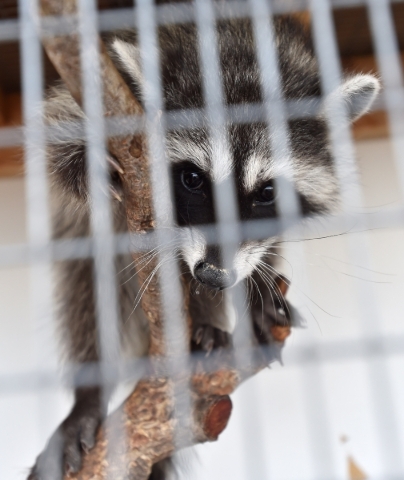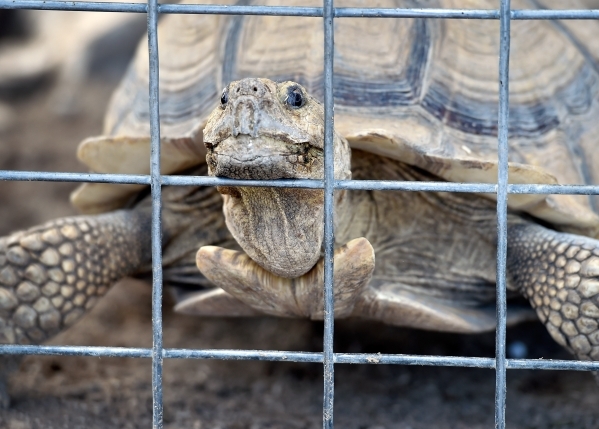 There are few places that will take in injured or abandoned wild animals in the Las Vegas Valley. Because wild animals can be hostile to humans and carry parasites and other diseases that may be transmissible to people and their pets, few try to help them.
That's why Desert Rescue Animal Sanctuary decided to step in.
The 5-acre, no-kill, all-species refuge located in Cold Creek works to rehabilitate wild animals back into their natural habitat.
"There are not enough people in Las Vegas that have adequate knowledge to help these animals," said the group's executive director, Lakota Spoolman. "We saw the need that there was for a place like this. People would constantly call us saying that they needed help hand-raising a chipmunk or a squirrel. It's a 24/7 job."
Spoolman has a certificate in wildlife conservation. Over the years, she has learned how to properly care for coyotes, raccoons, owls and other wild animals.
"If the wild animal is able to be re-released, we'll release them," she said. "If not, we'll keep them. A lot of birds with broken wings stay here."
Currently, the sanctuary is working on getting permits to keep a coyote for educational purposes. Right now, sanctuary members are working with a coyote conservation center in Arizona.
"We're advocates for coyotes," Spoolman said. "In Nevada, you can torture a coyote and hunt coyotes yearlong, but you can't help them. There's so much political craziness over coyotes here."
The sanctuary started around the time the recession hit, and Spoolman and co-founder and group president Donna Mead were flooded with requests from people asking them to take in animals that were thrown away, sometimes quite literally in trash cans.
Spoolman has heard stories of animals that were dumped in the middle of nowhere and others that were surrendered because their owners simply could not afford to keep them.
"I would estimate that 75 percent of the animals that we've cared for are surrenders," Spoolman said. "A lot of snakes suffer terrible abuse. We've had people turn over every type of animal. Once, someone turned in a possum that was dumped in the desert inside a dog crate. We've heard the craziest stories."
The refuge is home to several species, including cats, dogs, sheep, goats, horses, rabbits, pigs, chickens, ducks, geese, peacocks, squirrels and a variety of reptiles. It provides homeless, surrendered, abandoned and abused animals with a safe place to stay until they can be adopted into permanent, caring families. Those who cannot be adopted receive a permanent home at the sanctuary.
"We've had injured animals find their way to us," Mead said. "Most of our horses were dumped out here in the desert and either found their way to us or someone came to us because they figured it was a domestic horse."
Last year, the sanctuary helped about 200 animals, Spoolman said.
Spoolman spends most of her time at the sanctuary overseeing the care and upkeep of the animals. She is trained in veterinary medicine and specializes in emergency medicine. She has been involved with almost all varieties of animals — from exotics to domestics — her entire life, including an internship at the San Diego Zoo Safari Park working with wolves.
Mead works behind the scenes of the rescue, primarily transporting animals to foster parents and adopters and picking up surrendered animals. She also meets with people to pick up donations and manages her time between her nonprofit work and her regular job as an architectural designer.
Since the sanctuary opened nine years ago, Spoolman said awareness has spread. She's received calls from the Metropolitan Police Department and the Nevada Department of Wildlife.
"We're getting our name out there," Spoolman said.
The facility is in need of financial donations and supplies, including opened or unopened food, reptile and amphibian supplies, aquarium heaters, thermometers, heat pads, dog crates and a transporting van.
Adoption fees range from $20 to $500, depending on the species.
"We don't make much money off of the adoption fees because we put money into them, too," Spoolman said. "We're one of the few rescues that will deliver animals to people's homes. We want to see what they wrote on the application is true and that they have the right setup before the animal is released."
All animals are spayed or neutered (where applicable) before being adopted out.
Foster parents are also needed to care for dogs, cats, reptiles, horses, rabbits and other domestic animals, and volunteers are needed to help maintain the facilities.
"Every animal has a story," Spoolman said. "We've seen some of the hardships that some rescues have gone through. We've made it through nine years. We must be doing something right. I think it's because we all have a lot of heart. Rescues have always been about never giving up."
Call 702-275-2125 or visit desertrescue.org.
— To reach North View reporter Sandy Lopez, email slopez@viewnews.com or call 702-383-4686. Find her on Twitter: @JournalismSandy
Desert Rescue Animal Sanctuary
Call 702-275-2125 or visit desertrescue.org.