DISTRICT COURT FAMILY JUDGE DEPARTMENT T
October 16, 2010 - 11:00 pm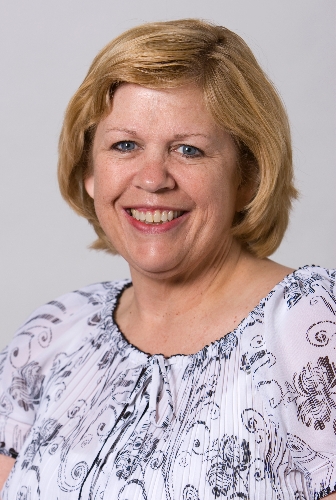 Fewer than 2,200 votes separated the top two candidates during a loaded primary for the newly created Family Court Department T seat.
Candidates Carl F. Piazza, who has been practicing law in Nevada since 1979, and Gayle Nathan, who has been a lawyer for 21 years, survived the primary to face each other in the general election.
Piazza led in the June primary with 31,603 votes in the five-candidate race. Nathan, who placed second, said her experience as a lawyer, mostly in Family Court, gives her the edge over Piazza.
"My life has been immersed in Family Court," Nathan said.
In September, she noted that she had 60 open cases in Family Court in just one week.
Piazza, however, said his diverse background makes him more qualified. With almost four decades of practicing law behind him, including 31 years in Nevada, Piazza said he has experience not only in Family Court matters, but also in property law, debt law and criminal matters.
"Diversification becomes a factor," Piazza said. "Sometimes issues arise within the litigation that are not strictly family law issues."
Nathan has aspired to a Family Court judgeship for several years. She ran unsuccessfully for Family Court in 2004, 2006 and 2008. Piazza unsuccessfully ran for Family Court in 2008.
Nathan also works as an alternate child support hearing master and as a pro tem in North Las Vegas Justice Court.
She said she would like to produce a video that teaches people who represent themselves the procedures of Family Court. She said too many people who are unfamiliar with the process represent themselves and bog down the courts.
"It will make the court more efficient in the tens of thousands of cases in which people represent themselves," she said.
Piazza, who has served as an alternate hearing master in child support and truancy matters, said judges need to use more common sense when applying the law.
One such example is when a person has been accused of domestic violence by a partner, he said. The accused may never have been arrested or convicted. Because of that, some judges don't pursue temporary restraining orders against the accused but should, he said.
Piazza said he also would urge parents who appear before the court to try to resolve as many issues as possible without court interference. Piazza said he recognizes that people are putting their futures, and the futures of the children, into a judge's hands.
"There's so much emotion involved in these cases," Piazza said. "The thinnest line in the entire universe is often the one between love and hate."
According to her most recent campaign filing report, Nathan leads in fundraising, having reported more than $20,275 in contributions. Piazza reported about $6,375. According to a website for Piazza, he's been endorsed by the Clark County Deputy Marshals Association, North Las Vegas Police Officers Association and the Nevada State AFL-CIO.
Nathan holds endorsements from Seniors United, the Service Employees International Union and the International Union of Bricklayers and Allied Craft Workers.
Contact reporter Antonio Planas at aplanas@reviewjournal.com or 702-383-4638.
2010 GENERAL ELECTION VOTER GUIDE
DISTRICT JUDGE DUTIES
District judges oversee criminal and civil cases under state law. They serve six-year terms and are paid $160,000 a year. The judgeships are nonpartisan offices.