Excitement building for Las Vegas arrival of Range Rover Evoque
October 7, 2011 - 1:01 am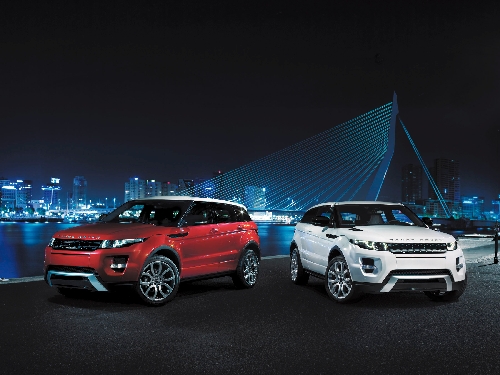 The launch of a new Land Rover is always cause for celebration, but when that vehicle is a Range Rover whose rollout promises a radically different concept for the brand, the response threatens to rev past the red line.
The new Evoque is the first compact luxury Range Rover, and its impending October arrival to Las Vegas has already fueled a flurry of test drives and deposits.
"I haven't seen this kind of anticipation for a new Land Rover nameplate in a long, long time. Maybe ever," said Ray DiNardi, Land Rover Las Vegas general manager. "There's a lot of brand equity in the Range Rover name, so when Land Rover announced the Evoque, it generated quite a buzz."
Land Rover Las Vegas, Nevada's only Land Rover center, gave more than 90 guests a taste of what is in store with an Evoque launch party in September. The 25 test drives resulted in more than 20 deposits on the 240-horsepower vehicle, the smallest, lightest and most fuel-efficient Range Rover ever made.
"People were really curious to see how Land Rover was going to reconcile the two apparently contradictory elements in the Range Rover Evoque — luxury and practicality," DiNardi said. "I think they were impressed with the result."
The Evoque comes in two unique versions, a stylish three-door coupe and a convenient five-door model. Both have all-aluminum, 2.0-liter turbocharged engines mated to six-speed automatic transmissions and all the standard technological and luxury appointments you would expect to find on a conventional Range Rover.
Schedule your test drive with Land Rover Las Vegas at 5255 W. Sahara Ave. 702-579-0400, or online at LRLV.com.