Florida woman with thousands of knives, swords arrested
September 18, 2015 - 11:33 am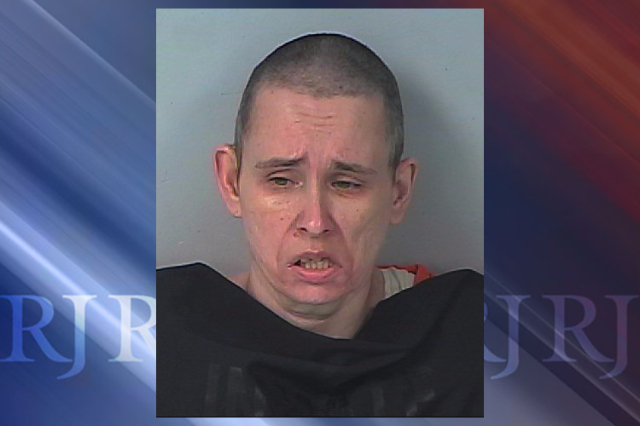 Sheriff's deputies discovered a virtual warehouse of knives, swords, machetes and hatchets inside a house trailer when they arrested a Florida woman, the Hernando County Sheriff's Office said Thursday.
In total, deputies counted 3,714 bladed weapons, sheriff's office spokeswoman Denise Moloney said.
Each room in the trailer had at least 500 weapons, she said. Photos released by the sheriff's department showed swords and knives arranged so densely as to create a wall of weapons. Investigators found no firearms.
Moloney didn't know why Nickcole Ellen Fay Dykema, 47, had collected so many bladed weapons. "It looks like she had an obsession with them," she said.
Deputies found other strange things in the Brooksville residence, like an altar with skulls arranged around it, Moloney said.
"It appears there was some satanic thing going on," Moloney said. "She had pictures of pentagrams, there were fake body parts, the kind that you can buy from the Halloween store, and skeletons on the wall with knives protruding out of them."
Dykema even " 'booby trapped' many of the bladed weapons, blankets, floors inside, and even the yard outside the residence," Moloney said.
Five deputies suffered cuts removing the weapons and required medical treatment, she said.
It took five hours to arrest Dykema, CNN affiliate WTSP reported.
Dykema wouldn't come out of the trailer Tuesday night when probation and parole officers tried to arrest her on felony warrants, the sheriff's department said in a press release.
She'd violated her probation when she was caught on security video cutting screens at a neighbor's house, WTSP reported.
When deputies arrived to help the probation-parole officers, Dykema took a swing at a deputy with a large sword or machete, missing his head by inches, the press release said.
Officers forced their way inside the trailer, the release said. Once inside, Dykema advanced on deputies twice with a large sword and then retreated into back rooms, the release said.
Deputies shot her at least twice with a nonlethal beanbag round from a shotgun, the release said. Then a deputy shot her with a Taser.
"The Taser had the desired effect, and Dykema fell to the ground," the press release said.
She was treated for injuries at the scene and taken to jail.
Dykema was charged with assault on a law enforcement officer, resisting arrest with violence, property damage and three counts of probation violation. She was being held in the Hernando County Detention Center without bond.
No deputies were injured during the arrest.
"It amazes me that these deputies were able to take her into custody without anyone being injured," Sheriff Al Nienhuis said. "It shows the level of their restraint and professionalism under very difficult and dangerous conditions."