Fox News anchor Chris Wallace prepares for debate — and public scrutiny
October 17, 2016 - 11:51 pm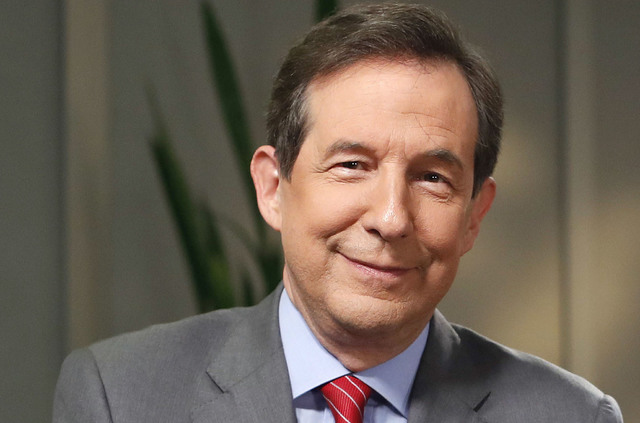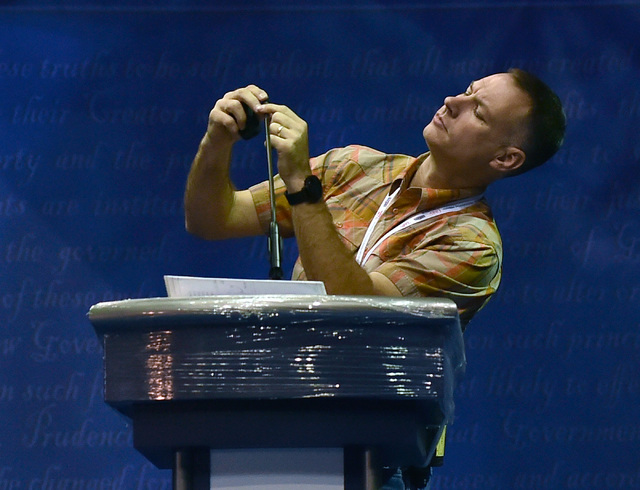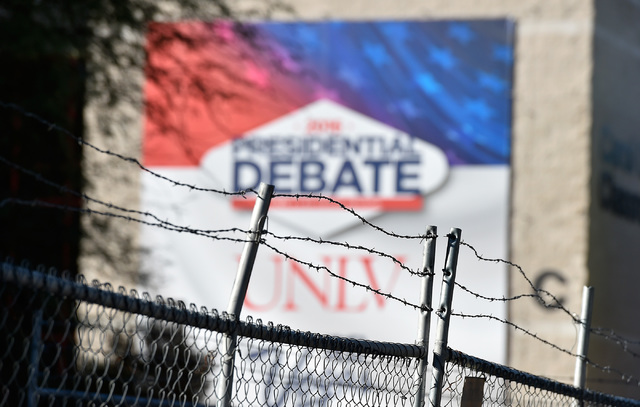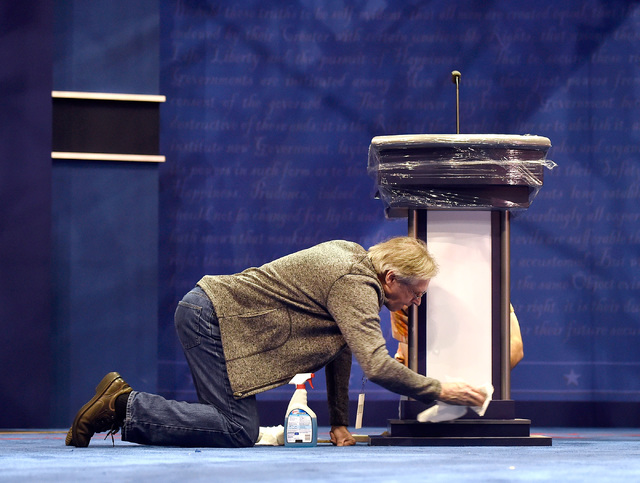 All eyes will be on Hillary Clinton and Donald Trump during Wednesday night's debate at UNLV, but a substantial amount of scrutiny also will be trained on moderator Chris Wallace, the first Fox News anchor to occupy that seat during a general presidential election.
Wallace, who hosts "Fox News Sunday," has "gone dark" to get ready to moderate the third and final presidential debate Wednesday, his longtime colleague Brit Hume said last week in an interview with the Las Vegas Review-Journal.
"He's very carefully prepared," Hume said. "He's never rude. He's firm, he doesn't talk over people or raise his voice. But he manages within the interview to keep control."
Hume has known Wallace for about 40 years, when the two were competing reporters. Wallace previously worked for ABC and NBC News, and Hume helped facilitate Wallace's move to Fox News in 2003.
During his career, Wallace has "mastered the art of the interview," Hume said.
Wallace is quietly and meticulously preparing for the debate, and Hume said he expects him to be armed with pointed questions "without any flaws in the factual premise." Hume expects Wallace's questions to be precise so the candidates can't argue with their premise, as well as "meticulously fair and alert to potential follow-ups," he said.
Moderators during this election cycle havebeen harshly criticized, and that's not lost on Wallace, Hume said.
"The hardest thing is to draw the line on where to intervene because there's so much focus on it. If you make a mistake, you'll be justifiably lampooned for it," Hume said. "You don't want to do that. You don't want to become the story … That is very challenging."
GETTING PREPARED
In preparing for the debate, Wallace has largely stayed out of the public eye, and didn't host "Fox News Sunday" over the weekend. But he did make an appearance on the program, which anchor Bret Baier hosted , as the feature of the "power player of the week" segment .
Wallace told Baier he's been working with a researcher and his executive producer to prepare, and that it's "just the three of us against the world."
"I've got a couple of more days and I'll be tweaking and who knows what's going to be happening in the world but I'm pretty close," Wallace said of his preparation.
Wallace told Baier there's "a lot of pressure and a lot of stress" and noted the other debate moderators have been criticized. But he has reminded himself it's possibly a once-in-a-lifetime opportunity and to have as much fun with it as possible.
"If I think there's a need for me to intervene, then I will, but I would prefer not to," Wallace said on "Fox News Sunday." "And basically you're there as a timekeeper, but you're not a participant. You're there just to make sure that they engage in the most interesting and fairest way possible. And I take it very seriously. It's not a TV show that we're doing, this is part of civics, the Constitution in action, if you will, because we're helping millions of people decide who we're going to elect the next president."
Wallace has been a broadcast journalist for more than five decades. Previously, he was the senior correspondent for "Primetime" Thursday on ABC, where he spent 14 years. He was NBC's chief White House correspondent from 1982 to 1989 and he also moderated "Meet the Press" in the late 1980s. The first presidential election Wallace covered was in 1980.
DEBATE FORMAT
Wednesday's debate will be moderated by Wallace alone, and he will select the questions to be asked. The candidates and the Commission on Presidential Debates, which selects the moderators, will not know the questions beforehand. This debate will be identical to the first debate's format, with the moderator able to extend segments and ensure both candidates have equal speaking time. The commission has been involved with providing the moderators with data to help identify the subjects most important to the public.
The topics Wallace has selected for the 90-minute debate are immigration, debt and entitlements, the economy, the U.S. Supreme Court, fitness to be president and foreign hot spots, divided into six 15-minute segments, according to the commission.
Those topics are subject to change based on news developments.
The commission was established in 1987 to produce presidential and vice presidential debates. It is a nonpartisan, nonprofit organization, and choosing a Fox News anchor for the first time was met with some criticism.
As the first Fox News anchor moderating a general election debate, Wallace recognizes the scrutiny that's on him, Hume said.
The founder of the liberal watchdog group Media Matters, David Brock, called in September for the commission to replace Wallace with someone else for what he called a "glaring conflict of interest." Commission co-Chairmen Frank Fahrenkopf and Michael McCurry responded in writing that they were "pleased" with their choices for moderators and "confident they will do a good job."
When the commission announced this year's moderators in early September, Fahrenkopf and McCurry said the group has "extensive" moderating experience.
BIG MOMENT FOR FOX
Wallace has been part of a panel of Fox News moderators at presidential primary debates, along with Baier and Megyn Kelly, who have been praised for their approach. Wallace has interviewed both presidential candidates Trump and Clinton on his show one-on-one during their campaigns this election cycle.
Wallace met both Trump and Clinton while covering the national conventions in 1988. He interviewed Trump on the floor about his political aspirations, and met Clinton off-camera when she accompanied her husband, Bill, on a media tour following his nominating speech for Democrat Michael Dukakis , who ultimately lost that election to former President George H.W. Bush .
Being chosen as moderator means a lot to Wallace personally, he told Baier on "Fox News Sunday," and it's a also a big moment for Fox News.
"I think it's a recognition of the fact that we do serious journalism," he said. "Some critics say no, but the fact is you and I know we do and here's the commission on presidential debates recognizing that."
Contact Jamie Munks at jmunks@reviewjournal.com or 702-383-0340. Follow @JamieMunksRJ on Twitter.
RELATED
You can't bet on UNLV debate, but presidential nominees will be at odds
UNLV students will find some campus parking lots closed as presidential debate approaches
Topics set for presidential debate at UNLV
UNLV to host final presidential debate before '16 election