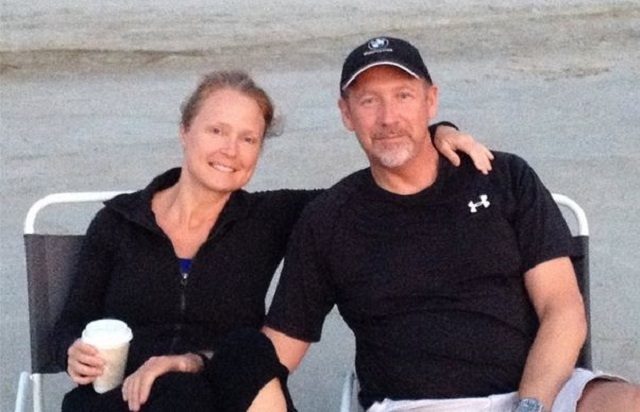 The girlfriend of an American aboard the missing Malaysia Airlines jet is writing love letters to him on social media.
Sarah Bajc pours out her heart to boyfriend Philip Wood on Facebook, starting the letters "Dearest love" and "Hi baby" and petitioning Wood to return to her.
Bajc, who lives in Beijing, has been dating Wood for two years and was getting ready to move with him to Kuala Lumpur when Flight MH370 went missing with the 50-year-old IBM executive and 238 other people on board, according to NBC News.
"Good morning baby, how are you holding up?" one of Bajc's posts says. "I'm doing my best to bring you hope and courage to continue the fight. So many people have joined in … it has become a prayer storm. Can you feel my love coming through to you? It is bottomless, so it should be able to reach, no matter where you are."
Read the rest of Bajc's posts on her Facebook page.
Contact Stephanie Grimes at sgrimes@reviewjournal.com. Find her on Twitter: @stephgrimes