Henderson Libraries' program gives incentives for kids to read 1,000 books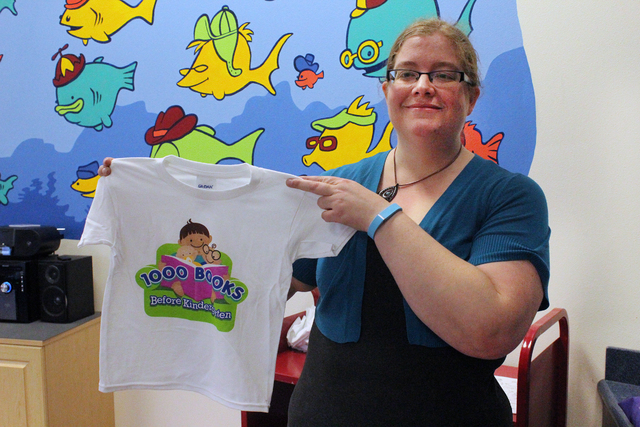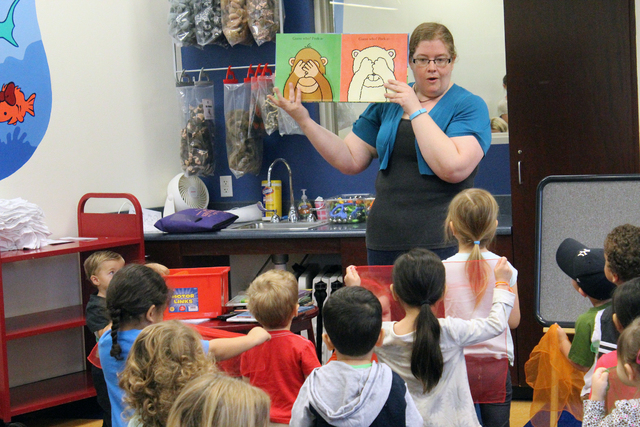 Henderson Libraries is trying to get as many families as it can involved with its new literacy program, 1,000 Books Before Kindergarten.
Around the country, libraries have been creating literacy programs to make sure even the youngest children get a head start on reading.
"It's important to start kids out," said Betsy Johnson, assistant branch manager for Paseo Verde Library and the head of the Youth Services Department for Henderson Libraries. "The younger, the better."
Studies have shown how reading to young children can help them not only learn to read but develop a stronger vocabulary.
Parents are encouraged to track each book their child goes through. After the first 100 books, families receive a free tote and a book.
Friends of Henderson Libraries allocated money to make sure the literacy program could provide incentives to families.
Parents have many ways to reach the desired goal. For instance, Johnson said they can read the same book every night — they also could read it multiple times each night — and it would still count.
"Reading the same book is good," she said. "Studies show there are benefits to repeat reading."
It doesn't just have to be at night. In the back room of Paseo Verde Library, 280 S. Green Valley Parkway, the reading room is packed with toddlers waiting for story time. Throughout the week, various Henderson Libraries locations offer a drop-in story time.
"We usually read through a few books," said Kari Jensen, the senior youth services specialist. "It just depends on the day."
On one particular morning, Jensen took the group through four books.
"Today, we are going to read about monsters," she said, revealing the topics of her book selection.
For some of the reading, children sit cross-legged in front of Jensen, looking up as she brings the words to life.
Other times, children stand and act out the words. They roar like dinosaurs, flap their arms like birds and give their best robot impressions if the book calls for it.
Jensen said in addition to getting children used to listening to stories — and starting to stimulate their minds in the effort to promote literacy — it also gives them a chance to interact with other children before they go to kindergarten.
"This is a great way to get them excited and ready for school," she said.
At the end of each session, she reminds parents of the program.
"Don't forget to pick up your bookmarks," she said to the parents while they gathered their children.
Johnson said the Paseo Verde Library is just starting to register parents to track the program.
"Down the road, we hope to also talk with child care providers to spread the word," she added.
People can learn more about the program by visiting any Henderson Libraries location or hendersonlibraries.com.
To reach Henderson View reporter Michael Lyle, email mlyle@viewnews.com or call 702-387-5201. Find him on Twitter: @mjlyle.