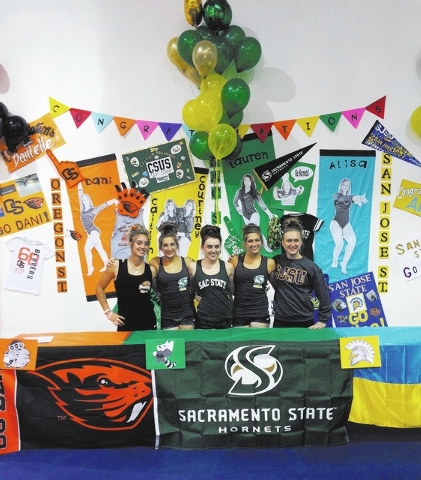 HENDERSON PLANS CONNECTION MEETING
The city of Henderson is scheduled to host its Neighborhood Connection meeting at 6 p.m. Dec. 11 at the Henderson Multigenerational Center, 250 S. Green Valley Parkway.
Henderson City Councilman Sam Bateman, Mayor Andy Hafen and city staff members are expected to speak and answer questions from residents.
For more information, visit cityofhenderson.com.
STATION CASINOS TO HOST BLOOD DRIVE
Station Casinos and United Blood Services are scheduled to host a blood drive from 9 a.m. to 4 p.m. in the Costa Del Sol banquet rooms of Sunset Station, 1301 W. Sunset Road.
Sunset Station is slated to give anyone who donates a free meal at the buffet.
TOYS TO BE COLLECTED AT BANK OF AMERICA LOCATIONS
Bank of America is scheduled to host its Make-A-Wish toy drive this holiday season.
It is slated to collect toys at 51 banking centers between Nov. 29 and Dec. 13.
People are encouraged to drop off a new, unwrapped toy, which is expected to be presented to kids and their families at the Make-A-Wish holiday party.
HENDERSON CHAMBER TO COLLECT GIFTS FOR TOYS FOR TOTS
The Henderson Chamber of Commerce and Leadership Henderson are scheduled to host a Toys for Tots benefit from 5:30 to 8:30 p.m. Dec. 12 at The Landing Restaurant and Bar, 3500 Executive Terminal Drive.
People are invited to bring a new, unwrapped toy.
The event costs $10 and is open to the public.
To register, visit hendersonchamber.com/events.
WINTERFEST GINGERBREAD HOUSE COMPETITION SEEKS APPLICANTS
The city of Henderson is seeking entries for the WinterFest Gingerbread House Competition for the annual WinterFest, 6 to 9 p.m. Dec. 13 and noon to 8 p.m. Dec. 14 at the Henderson Events Plaza, 200 S. Water St.
Applicants have until Dec. 5 to register.
In order to be considered, all entries must be 90 percent edible, made of gingerbread, frosting and candy and reflect the theme, "An Old-Fashioned Christmas Delight."
For more information, visit hendersonlive.com.
HOLIDAY CONTEST SEEKS ENTRIES
Henderson's 2013 annual Outdoor Holiday Decorating Contest is slated to run until Dec. 9.
This year's theme is "holiday traditions in the desert."
Entry deadline is Dec. 2 and is limited to the first 50 applicants.
For more information, call 702-267-4090.