How to cover your bases on the collections front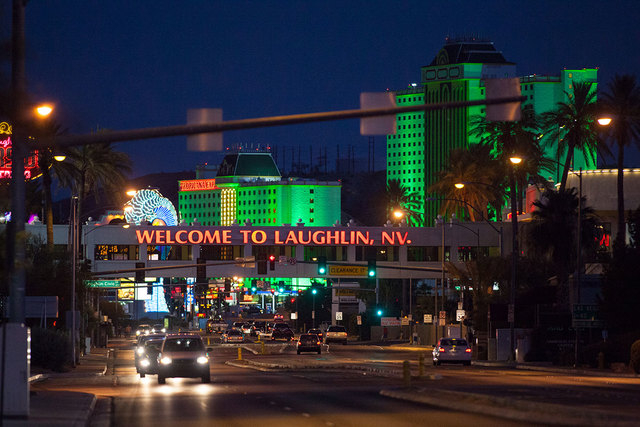 Attorney Michael Mazur specializes in collections, and he's certainly covered his bases with the Laughlin Township constable's office.
Unlike other jurisdictions, the Laughlin constable has a Las Vegas bureau dedicated to collecting legal judgments. By anyone's measure, Mazur enjoys insider status with that office.
First, there's the fact Mazur gives legal advice to Laughlin Constable Jordan Ross and his deputies. Collections law can be complicated, and one mistake could generate liability for the badge-toting collector of civil debts.
As if that weren't enough, Mazur also teaches at the Silver State Law Enforcement Academy, which trains the Laughlin deputies and is associated with Ross, who says the expertise is free.
And one more thing: Mazur is also a sworn reserve deputy constable. In fact, Mazur's law partner and fellow collections attorney Jas Brooks also carries a badge as well as legal briefs.
When the attorneys from Mazur &Brooks need a constable to carry out a collection involving an in-business monitor to keep and account for the cash that comes in, they certainly know whom to call. No, they don't call each other — that would be too cozy even for the Southern Nevada constable racket.
They simply call their fellow deputies and Ross, who acknowledges he's more than happy to facilitate the process that other jurisdictions won't touch. I'm guessing the numbers are on speed dial.
Ross, who calls Mazur a "valuable resource," sees no conflict in the relationship. None, not even the potential conflict created by giving one attorney a huge perceived advantage over another.
Mazur, who according to state records was sworn in as a deputy constable in 2012, declined to return a call for an interview. But Ross was more than happy to speak out on his attorney's behalf.
"It would be a conflict if, in point of fact, we were using him to collect on anything in which he has a role to play. … That's not the case," Ross said. "We do use him a lot. We use him and his partner. We call them up when we have technical questions about collections law."
Ross volunteered that, yes, the constable's office also has access to county counsel for such questions. But, obviously, Mazur is one of them, so why not ask him?
"He gives us free legal advice," Ross enthused.
Perhaps only because Mazur is an attorney with an interest in collections and recently admitted in a Las Vegas Review-Journal article that he used the Laughlin constable's office because the office typically responds quickly to such requests.
In the matter in question, an attempt to collect a debt from Centennial Dermatology, Laughlin deputy constables remained at the business from 8 a.m. to 5 p.m. until management cried uncle and agreed to pay a debt over a disputed advertising bill.
What Mazur declined to tell the reporter was that he had a relationship with the Laughlin office and that it's the only constable service willing to regularly make cash-keeper collections to satisfy court orders. Perhaps it just didn't matter because it didn't pose a conflict.
Busier jurisdictions don't perform the service, Ross said, in part because it's personnel intensive and potentially problematic if there's an accounting dispute. If you've been following the circus associated with Las Vegas Township Constable John Bonaventura's office, you know the last thing a constable's office in Southern Nevada needs is another litigation.
In Laughlin, Ross sees things differently.
Forced cash collection is a necessary and legal service that's not being carried out by other constables.
That's why, he says, he opened the "Las Vegas Bureau" of the Laughlin constable's office specifically to make cash-keeper collections to resolve legal judgments.
You're forgiven for not knowing the office existed, or that it was needed. Most folks would assume, wrongly in this case, that something called the "Laughlin Township constable's office" would limit its business to Laughlin.
But when it comes to the carnival that is the Southern Nevada constable racket, is any of this all that surprising?
John L. Smith's column appears Sunday, Tuesday, Wednesday, Thursday and Friday. E-mail him at jsmith@reviewjournal.com or call (702) 383-0295.