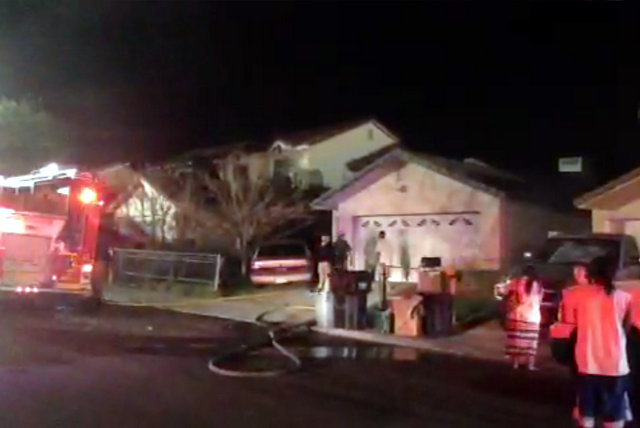 Six people and their pets were displaced from their home after a grease fire led to the destruction of their kitchen Friday morning.
Las Vegas firefighters responded to the fire at 7900 block of Copper Canyon Road about 3:45 a.m. and found smoke coming out of the one-story house. A grease fire had spread to the cabinets while one occupant of the house was frying chicken, firefighters said.
The kitchen was badly damaged, firefighters said, and smoke damage was evident in the rest of the house.
The fire, which caused an estimated $25,000 in damage, was ruled accidental.
Two adults and four children, none of whom were injured, were assisted by the American Red Cross. Las Vegas Animal Control assisted in arrangements for their pets.
Contact Annalise Porter at aporter@reviewjournal.com or 702-383-0391.