Laxalt pleased with ruling striking down Obama immigration order
November 10, 2015 - 4:54 pm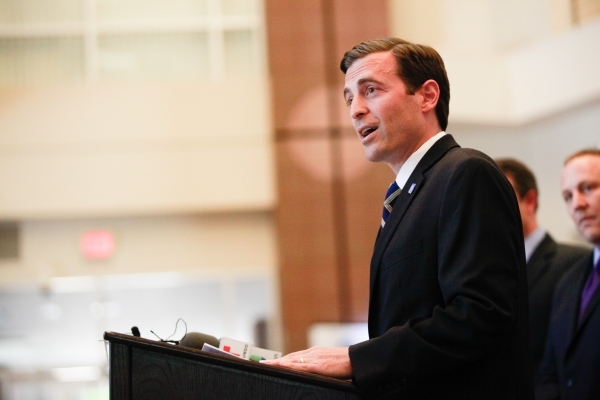 CARSON CITY — Nevada Attorney General Adam Laxalt on Tuesday hailed a federal appeals court ruling blocking President Barack Obama's executive order on immigration.
Laxalt joined the lawsuit filed in Texas with 25 other states shortly after he took office in January, despite a difference in opinion with Gov. Brian Sandoval on the legal action. Laxalt campaigned on a platform of curtailing executive branch authority and federal overreach.
"Our Constitution establishes a process that must be followed when changing or creating new laws, and no one, regardless of title or position, is above the Constitution," Laxalt said in statement.
Obama in November expanded a program to shield from deportation immigrants brought to the U.S. illegally as children. He also offered protection to undocumented immigrants who are relatives of U.S. citizens and permanent residents so families would not be separated.
A federal judge in Texas blocked implementation of Obama's action in February. A panel of the 5th U.S. Circuit Court of Appeals upheld the lower court in a 2-1 ruling issued Monday.
When the president announced his order to protect 5 million undocumented immigrants from deportation, Laxalt and Sandoval, who are both Republicans, said the president overstepped his authority. But Sandoval said the issue should be resolved by Congress.
Laxalt agreed the immigration system needs to be fixed, but said any solution cannot ignore the other branches of government and their constitutional roles in the process.
The Obama administration is expected to appeal the 5th Circuit ruling to the U.S. Supreme Court.
Contact Sandra Chereb at schereb@reviewjournal.com or 775-687-3901. Find her on Twitter: @SandraChereb