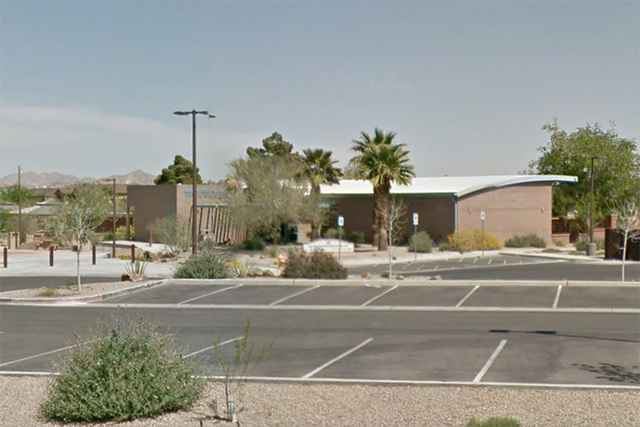 The local brewing community worked together to raise funds for the Boys & Girls Clubs of Southern Nevada after one of its clubhouses was vandalized.
On April 21, a fundraiser was hosted at Lovelady Brewing, 20 S. Water St. Drinks were donated by Joseph James Brewing, Barley's Casino & Brewing, Bad Beat Brewing and CraftHaus Brewery, along with food from Emerald Island Casino.
"I think the money is great, but what's really amazing is the support we received from the community," said Andy Bischel, CEO and president of Boys & Girls Clubs of Southern Nevada.
On three occasions within a month, the Mary and Sam Boyd Clubhouse, 1608 Moser Drive, was the target of vandalism. The most recent incident included 22 windows being shattered and more than $22,000 worth of damage being done to the building.
As much as it came as a shock for the staff, Bischel said it also left the children shaken.
"They are fairly resilient," he said, "but the attack certainly hits home for them. This is their place that was attacked."
The clubhouse had to be shut down for several days.
"Having this continued destruction of property hurts not only the physical building but also our consistent flow of operations that we maintain for the children," Bischel added. "This has caused many of our children to be displaced while the club was shut down."
While the organization was able to provide activities for students at a temporary location, it wasn't able to attract the bulk of students who usually attend the clubhouse after school.
Members of the community stepped up to help the organization.
Richard Lovelady, part owner of Lovelady Brewing, said board members from the Boys & Girls Clubs reached out to the company about hosting a fundraiser.
"Since we are the new guys, they thought it would be a good idea for us to host it," said Lovelady, whose business opened April 1.
The Lovelady family also had a connection to the Boys & Girls Clubs.
"My wife used to be the (chief financial officer)," he said.
Though this fundraiser came out of an unfortunate circumstance, Lovelady foresees the brewing community coming together again to provide support for other organizations.
"The craft beer community is close," he said. "In general, craft brewers typically give a lot to the community."
Prior to the event, the clubhouse had been working to fix the damage. Bischel said new windows are being ordered, and he hopes to have the damage fixed within a week or two.
Any funds the organization receives helps, he added.
"People really care about the Boys & Girls Clubs," he said. "Even if the funds don't cover everything, it's comforting to know we have great support and people who care about our kids."
Visit bgcsnv.org or call 702-565-2674.
To reach Henderson View reporter Michael Lyle, email mlyle@viewnews.com or call 702-387-5201. Find him on Twitter: @mjlyle.