Man gets naked in airport over overbooked flight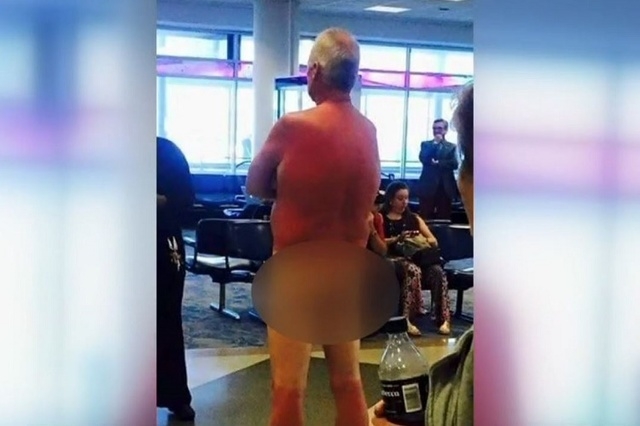 After he learned a flight to Jamaica was overbooked, a man at Charlotte Douglas International Airport stripped naked and stood still for nearly 40 minutes before he was escorted out.
The unidentified man disrobed in the terminal, in front of adults and children, and stood in the buff for 40 minutes before police responded, according to USA Today. Another passenger, Sherry Ketchie, took photos of him.
"The more she said that the angrier he got," Ketchie told New York Daily News. "He just kept screaming 'I'm not leaving.'"
Police told local media on Thursday the man was off his medication and "was having an episode."
He was not arrested, but was taken to the hospital without incident.
Airport officials did not comment on the incident.
Contact Kristen DeSilva at 702-477-3895 or kdesilva@reviewjournal.com. Find her on Twitter: @kristendesilva