Man lost at sea found, reconnects with son
December 12, 2014 - 8:06 am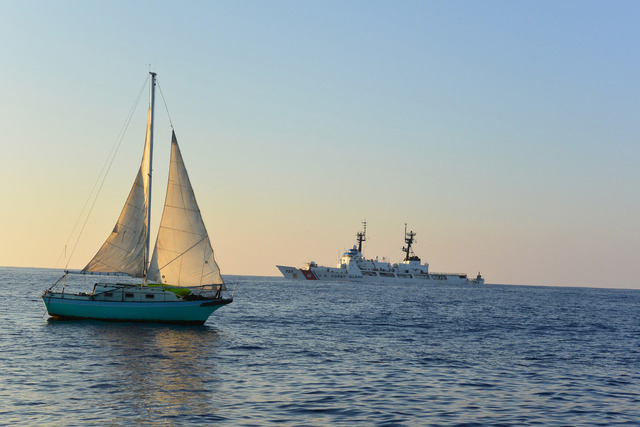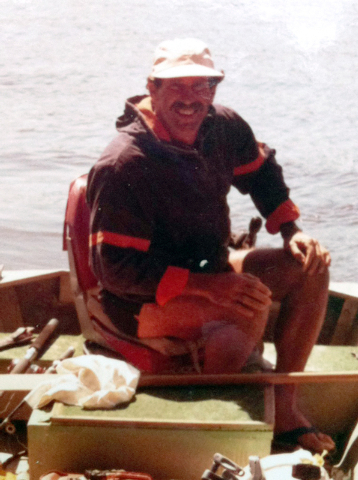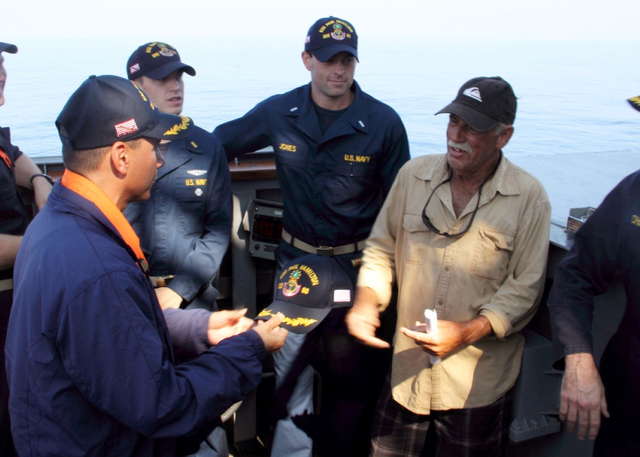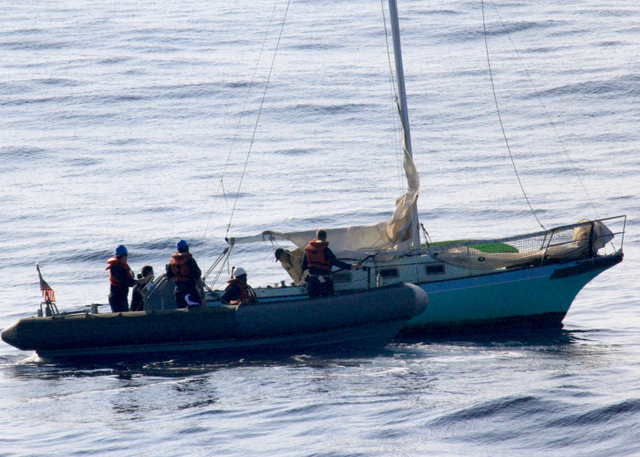 HONOLULU — A Hawaii fisherman who rode out massive waves and survived on raw fish while lost at sea for 12 days said the ordeal was worthwhile because it led to him reconnecting with the son he'd lost touch with for years.
Ron Ingraham, 67, was rescued this week after putting out a mayday on Thanksgiving saying he was in danger of sinking. He had been trying to sail from Molokai, where he lives, to Lanai, where he often goes fishing.
But during the voyage that normally takes half a day, he got caught in a storm, which knocked out his engine and pummeled his boat with 20-foot waves. Ingraham recalled the details Thursday, the morning after returning to Molokai and spending the night in the docked vessel he survived in and calls home.
The Coast Guard launched an extensive search after getting his mayday. But officials decided to call off the search Dec. 1 and contacted his next of kin, 43-year-old son Zakary Ingraham in Missouri.
Regretting their 15 years or more of lost contact, Zakary Ingraham didn't want to believe his father was gone.
Meanwhile, the fisherman was fighting to stay alive, eating mahi-mahi and tuna from the ocean.
"I lived off the moisture off the fish I caught," Ron Ingraham said. "Mentally, physically and spiritually, I got my butt kicked."
He eventually got weak and assumed he would die. "I thought this was it."
Then on Tuesday morning, he tried a last-ditch effort. He stuck a wire hanger in his radio — which had lost its antenna to the storm — and managed to get off a garbled transmission that led to a Navy ship finding him.
"I look out the door, and there's a battleship doing 38 knots coming right at me," he said.
Crew members from the guided-missile destroyer USS Paul Hamilton brought him aboard. They wanted to bring him to Honolulu and let his battered boat go.
"I live on that boat — that's everything I got," the fisherman said. "I go, 'Listen, get me some food and water, and let me try to make it (to Molokai). I can't leave my boat. Please.'"
The crew relented and coordinated with the Coast Guard to have the boat towed to Molokai.
"I want to put out a special thanks to that captain and that crew," Ron Ingraham said. "These guys were so professional. They saved my life."
He didn't know any of his maydays were heard. He's since learned about the search, even efforts to memorialize him on Molokai.
"There was a funeral planned for me this Saturday," he said with a chuckle.
Those days and nights at sea made him think about the lost relationship with his son. Zakary Ingraham moved from the Big Island to Oahu with his mother at age 7, and eventually to the mainland.
The father and son grew apart, though each tried over the years to find the other.
On Thursday, the normally gruff-sounding fisherman got emotional when he talked about speaking to his son, who lives in St. Joseph, Missouri, on the phone the night before. It was their first conversation since the 1990s.
"I got a hold of my son, so that's really huge," Ron Ingraham said. "That's a beautiful, beautiful part to this whole thing. It's all I can do to stop from crying, thinking about the whole thing."
The two are making plans for a reunion.