Mercedes-Benz Sprinter Van Service Center opens in Henderson
January 30, 2014 - 1:47 pm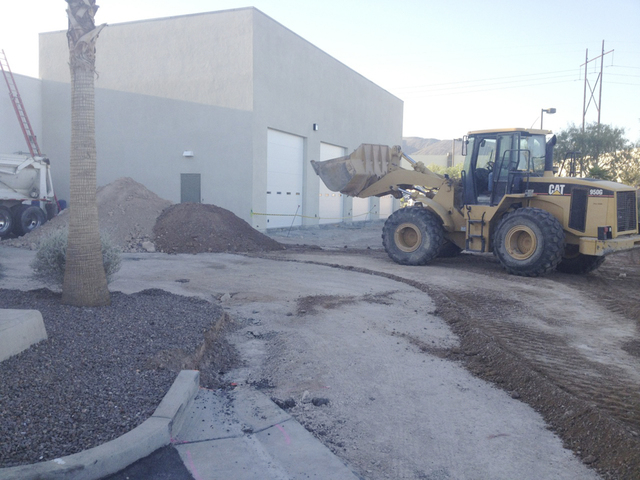 Mercedes-Benz of Henderson announced that construction is complete at its new Sprinter Van Service Center. The dedicated 3,200-square-foot addition is equipped with state-of-the-art diagnostic tools and equipment and includes a new Hunter MKS alignment rack.
The new space is heated and air-conditioned and is motor-home capable. The Sprinter Van Service Center is designed to provide complete maintenance and repair on all Sprinter and Mercedes-Benz chassis, including preventive maintenance tailored to fleet accounts.
The new center is at the dealership, 925 Auto Show Drive in the Valley Automall in Henderson. Hours are 7 a.m. to 6 p.m. Monday through Friday and 8 a.m. to 5 p.m. Saturday. Evening service is available by appointment.
The Sprinter Service Center opening follows what has been a banner year for Mercedes-Benz USA, according to company officials. The automaker achieved a record sales year with 312,534 units sold in 2013. This number represents a 12.6 percent increase from 2012, and reflects increases across the Mercedes-Benz product line. Both the Mercedes-Benz passenger car and light truck categories posted impressive gains, officials said. Mercedes-Benz USA is responsible for the distribution, marketing and customer service of Mercedes-Benz Sprinter Vans in the United States.
"Sprinter passenger and cargo vans are an important part of the Mercedes-Benz product line, especially here in Las Vegas with our vital tourist industry," said Jim Chaisson Jr., general manager of Mercedes-Benz of Henderson. "Our new Sprinter Service Center will ensure that corporations and individuals who rely on these vehicles will have the same excellent customer service experience that we offer to all Mercedes-Benz owners."
Mercedes-Benz of Henderson carries a full inventory of new, preowned and certified preowned Mercedes-Benz vehicles. The dealership is part of the Fletcher Jones luxury automobile group. In addition to its automotive offerings, the dealership boasts a complete service center and a financial staff offering advice on car purchase and lease decisions.
At 925 Auto Show Drive in the Henderson Valley Automall, Mercedes-Benz of Henderson serves Las Vegas, Henderson, Boulder City, Clark and Nye counties and St. George, Utah. More information is available at www.mbofhenderson.com.