Much at stake for both parties in Nevada's June 14 primary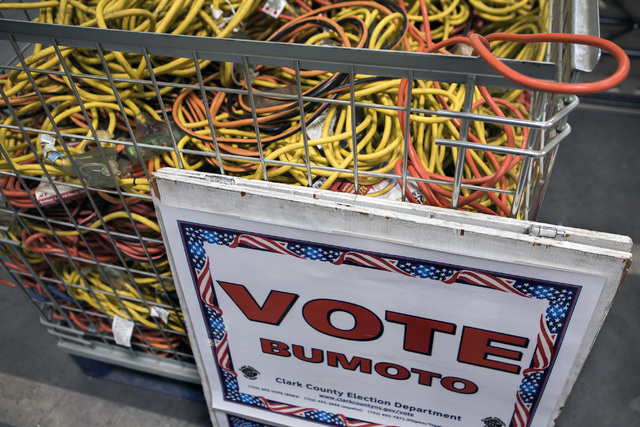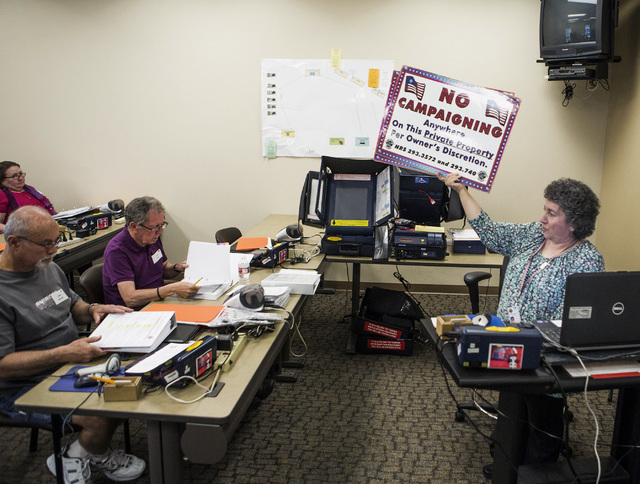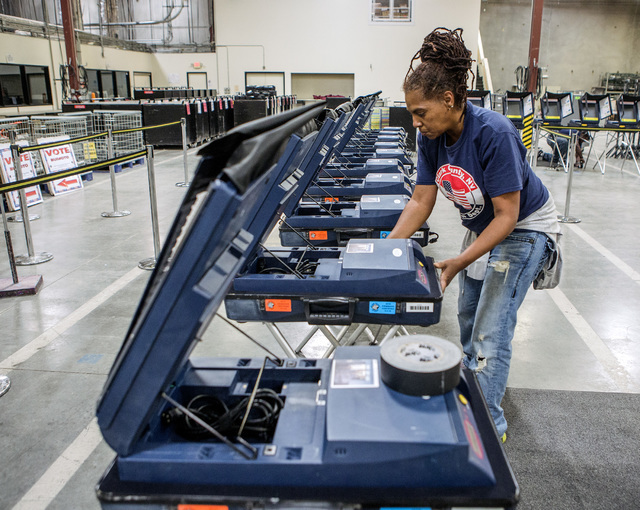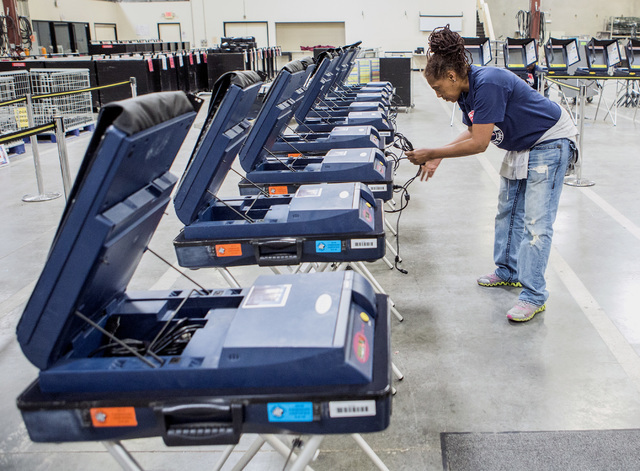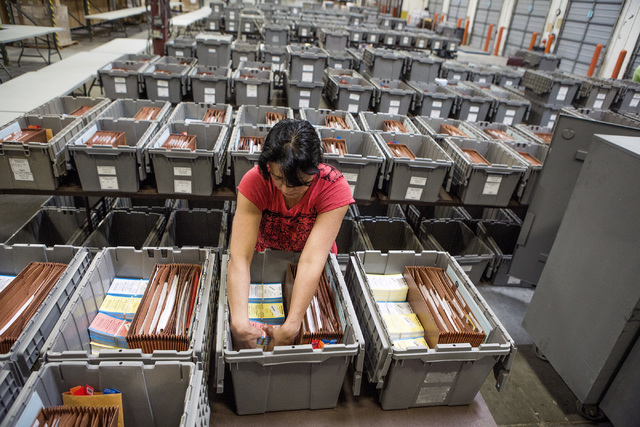 Nevada's June 14 primary will chart the course for some of the most closely watched November election contests in the state and beyond.
Voters will pick legislative candidates who will advance to the general election and either preserve the GOP's control of both chambers of the statehouse — or end it.
An open U.S. Senate seat has attracted nationwide attention, and the outcome of that race could tilt control of the Senate to either party.
An open congressional seat has attracted 13 candidates from both parties. And Democrats will pick a candidate to challenge Republican U.S. Rep. Cresent Hardy in the state's newest congressional district.
And there are dozens of other local races such as state Board of Regents, State Board of Education, Clark County School Board, Clark County Commission, state District Court and Las Vegas Justice Court.
Here's a look at some of the primary races:
U.S. Senate Minority Leader Harry Reid's decision to not seek re-election when his term expires creates an opening for Nevada's next U.S. senator.
Former Nevada Attorney General Catherine Cortez Masto is the Democratic favorite to win her party's nomination, and she has Reid's backing. The big Republican money is betting on U.S. Rep. Joe Heck to win the GOP's nomination. Both have primary opponents, a group that includes Republican Sharron Angle, a tea party favorite who unsuccessfully tried to defeat Reid in 2010. Nine Republicans and four Democrats are running for the seat.
Heck's run for Senate leaves an opening in the 3rd Congressional District, which stretches from the Las Vegas metro area south to the state border. Six Democrats and seven Republicans are facing off in primary battles. The competitive district is nearly evenly split between registered Republicans and registered Democrats.
In the 4th Congressional District, Democrats are jousting for a chance to challenge Hardy. It's one of the few congressional seats that Democratic leaders believe they could pick up in November.
The congressman from the Mesquite area won his seat in the red wave that swept Nevada in 2014 and is running for a second term. Eight Democrats are running for the nomination. Two Republicans, Mike Monroe and Wayne J. Villines, are challenging Hardy in the primary, although neither has the resources to make the race competitive.
The future direction of the Republican Party in the Nevada Legislature will be one of the most-watched dramas on June 14.
Republican lawmakers who voted for Gov. Brian Sandoval's $1.5 billion tax package — directed primarily to a major funding enhancement for public education — are facing challenges from anti-tax GOP conservatives. The tax has been called the biggest in Nevada history.
From the state Senate 6 race with two GOP Assembly members, one pro-tax and the other a no-vote, facing off, to nine Assembly GOP primaries with anti-tax candidates challenging pro-tax incumbents, these battles could make for a historic primary for the Grand Old Party in Nevada.
The primary results could also hold the key to whether Republicans can hold on to their majorities in both the Senate and Assembly in the Nov. 8 general election.
The Senate 6 seat is considered the critical race for party control of the Senate, where Republicans have a one-vote margin. Erv Nelson, who supported Sandoval's tax plan, and Victoria Seaman, who did not, are battling it out in the GOP primary.
The winner will face Democrat Nicole Cannizzaro, a lifelong Nevadan and Clark County deputy district attorney, in November. The district has 27,087 Democrats, 23,431 Republicans and 11,921 nonpartisan voters.
In the Assembly, the anti-tax group is being led by GOP incumbent Brent Jones under the name the Majority Project. Traditional Republicans, led by Assembly Majority Leader Paul Anderson, are fighting back through his Growth and Opportunity Political Action Committee.
Sandoval is supporting the Republican state lawmakers who backed him on his tax and education agenda.
Anderson has said that electing his slate of candidates would put Republicans in a better position to retain control of the Assembly, where the GOP found itself in the majority in 2015 for the first time in 30 years.
But the 25-17 GOP majority is hanging by a thread. Three seats have essentially been conceded to Democrats, meaning they only need two more to retake the majority. And many of the Republican seats in play in the Assembly have Democratic voter registration edges.
Early voting began Saturday and ends June 10. The polls are open from 7 a.m. to 7 p.m. on June 14.
No presidential candidates will be on the primary ballot. That won't happen until the Nov. 8 general election.
Contact Ben Botkin at bbotkin@reviewjournal.com or 702-387-2904. Find @BenBotkin on Twitter. Contact Sean Whaley at swhaley@reviewjournal.com or 775-461-3820. Find @seanw801 on Twitter.