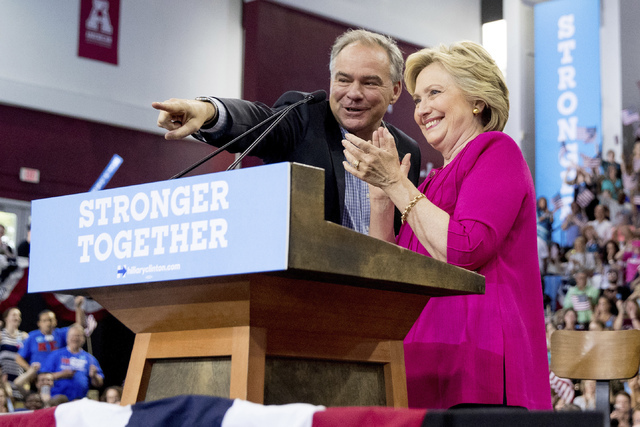 Hillary Clinton's campaign launched new ads in Nevada on Tuesday aimed at Latino voters.
Clinton's running mate for vice president, Virginia Sen. Tim Kaine, speaks in Spanish on a radio spot, describing his work with Jesuit missionaries in Honduras alongside Latinos. The ad casts Kaine as someone with a long record of fighting for the Latino community. It's Kaine's first radio spot and also airs in Ohio and Florida.
The campaign also started a television spot, showing footage of Latino families, that talks about how Clinton's economic plan will help the community. The spot also airs in Florida.
The campaign didn't have a dollar figure on Tuesday for how much it's spending on the ads.