PacSun under fire for displaying shirt with upside-down flag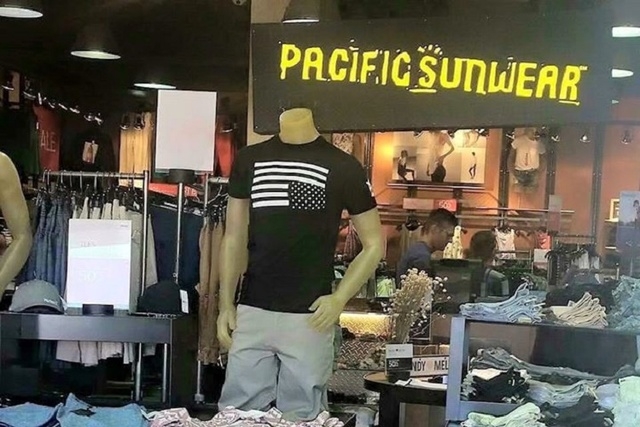 A clothing store is under fire after displaying a T-shirt featuring an upside down American flag and anarchist symbol on Memorial Day weekend.
Pacific Sunwear, or PacSun, received a barrage of complaints on social media after a woman posted a picture of the shirt she called offensive in the window of their Foley, Ala., mall store.
In the United States flag code, it states the flag "should never be displayed with the union down, except as a signal of dire distress in instances of extreme danger to life or property."
The shirt, which retails for $23.95, is on sale on PacSun's website, as well.
"I USED take my daughter to shop there often," one of the posts said. "Never again! How could you ever think displaying an upside down American flag on a T-shirt is appropriate for sale? Disgraceful."
At the time of posting, PacSun has not released a statement regarding the shirt.
Contact Kristen DeSilva at 702-477-3895 or kdesilva@reviewjournal.com. Find her on Twitter: @kristendesilva