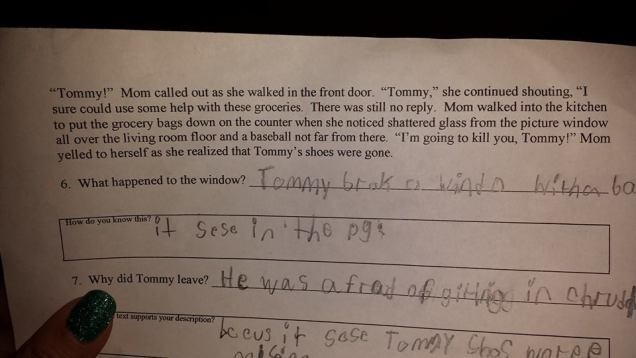 A fourth-grade homework assignment has left some Texas parents scratching their heads because of the adult themes of some of the reading passages.
Parents of a group of students at Pasodale Elementary School told KTSM the assignment included a series of paragraphs that students were supposed to answer questions about.
One of the paragraphs described a scenario that hinted at child abuse, and another described a wife finding out her husband was cheating on her. A third was about a woman finding out her husband had been killed at war.
"Why would the teacher give them that type of assignment, you know? It could be something about nature or planets. But something about that, it's very inappropriate," one of the parents, Nancy Desantiago, told KTSM.
The school district has said the district is aware of the assignment and have addressed it with the teacher, as well as "has taken decisive measures to assure that future assignments are aligned to the curriculum and are of the highest instructional caliber."
Contact Stephanie Grimes at sgrimes@reviewjournal.com. Find her on Twitter: @stephgrimes