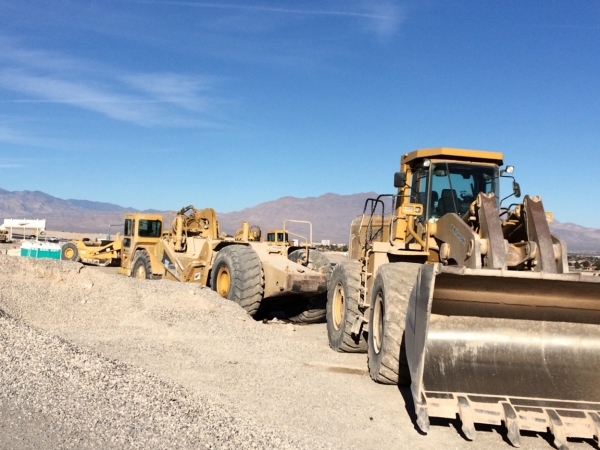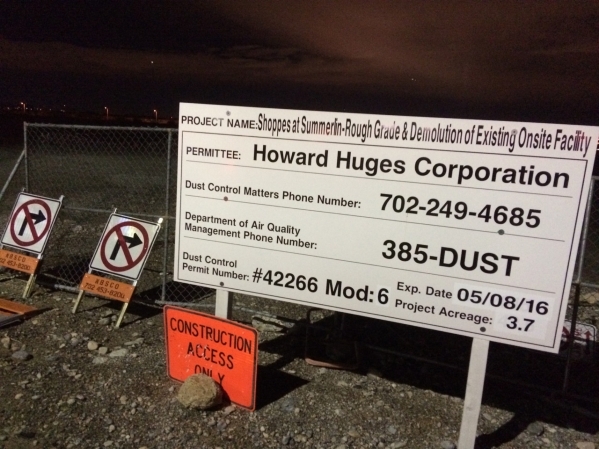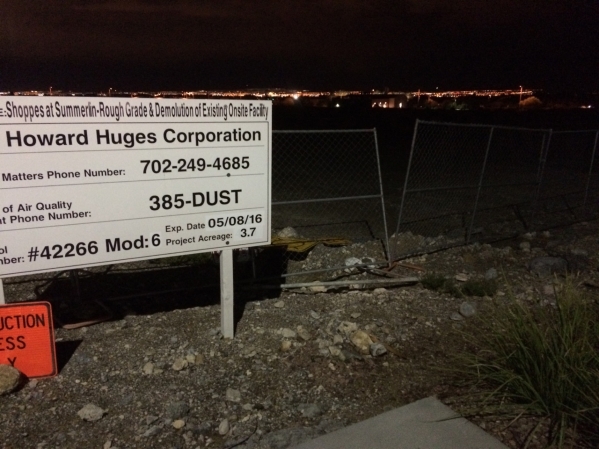 With the new year comes the usual commitments to a fresh start: losing weight, saving more money, spending more time with loved ones and looking forward to new experiences. But those are for individuals. When it comes to 2016, what's in store for the Summerlin area? City and Clark County officials weighed in on upcoming projects in the works.
Ward 4 City Councilman Stavros Anthony said he is looking forward to the economic recovery continuing.
"It's exciting to see restaurants open, new subdivisions opening," Anthony said. "There's one in my ward that is breaking ground in Summerlin, building houses in the next six months, so it's really great to see the economy coming around. … It's an exciting time in Las Vegas. It's good to be in this spot compared to six years ago."
The subdivision he mentioned was The Village 26 at Lake Mead Boulevard and the west side of the 215 Beltway.
What's his personal wish for residents?
"I want people to have great neighborhoods to live in and raise their kids that are safe and that they're proud of; that's my wish," Anthony said.
What does Clark County Commissioner Larry Brown hope to see happen for the community in 2016?
"Next year, I hope to see public safety take on a higher profile role," Brown said. "The biggest feedback I got this year from a lot of constituents was on overall public safety in the northwest. That's our police, our fire. We had almost no new hirings during the recession, so as we come out of the recession, I think it's critically important that we strengthen public safety. That's the No. 1 issue and always has been. People want to feel safe in their homes, in their schools, in their businesses, and there's so much craziness in the world today that it's important we prioritize keeping our community safe."
LONE MOUNTAIN REGIONAL PARK
Brown said he was happy to see the expansion of Lone Mountain Regional Park, 9825 W. Lone Mountain Road, nearly completed, with the new trail open and the opening of the equestrian park likely in mid-February.
Walkers, joggers and horseback riders can already enjoy the new 2.2-mile equestrian trail at the park. The hiking trail leading to the summit of Lone Mountain was also revamped and is now open.
Construction is continuing on other new amenities for the park, including an equestrian practice arena, a children's equestrian-themed playground, a picnic pavilion and a horse trailer parking area, scheduled for completion in late February 2016.
215 BELTWAY IMPROVEMENTS
Construction also is underway on the beltway interchanges at Lone Mountain and Ann roads. The improvements start south of Lone Mountain and go behind Centennial Parkway, just short of Hualapai Way. It will eventually create a seamless roadway free of traffic stops for that area.
Improvements include an at-grade interchange at both Lone Mountain and Ann roads. A dedicated overpass is planned for Centennial Parkway. The construction will likely take two to 2½ years, Brown said.
He said widening Summerlin Parkway "is in the plans, but I don't think it's on the plan for 2016. But as soon as funding becomes available, there's certainly the intent to widen it. The big question was whether we widen it to four lanes, of which one would be an HOV lane, or widen it to three lanes and have that third lane be an HOV lane. So that's going to be a design question based on cost. But it's on the plan, and as soon as additional funding becomes available, that will get going. … I think it's going to be a few years down the road."
The funding would come from the Public Works Department, the Regional Transportation Commission of Southern Nevada budget and the Fuel Revenue Indexing program, he said.
As for the possibility of a stadium coming to Summerlin, Brown said there are "conversations going on."
"Hopefully, we'll hear something after the beginning of the year," he said.
EXPANDING RECREATIONAL OPPORTUNITIES
Ward 2 City Councilman Bob Beers said he had good news for recreation users.
"We're going to see an expansion of recreational opportunities at the land in front of the Angel (Park) Detention Basin, north of Durango (Drive) between Summerlin Parkway and Vegas Drive," he said, "the same chunk of land that includes the Las Vegas Sportspark and the Bruce Trent (Park). We're not sure yet what will go in there, but it's (likely) to be baseball or bicycling. Don't know we'll see it under construction in calendar 2016, but you should see the final plans for it."
SUMMERLIN PARKWAY SAFETY
Beers said the new safety barrier along Summerlin Parkway is scheduled for spring 2016. He said adding more lanes to it will be a ways off, as "it's controlled by (the Nevada Department of Transportation) from Buffalo (Drive) east and The Howard Hughes Corp. from Anasazi (Drive) west. It will have to get considerably more congested than it is now before anybody does anything in the way of widening."
He said a large site plan for the area west of the beltway between Cheyenne Avenue and Lake Mead Boulevard was approved in mid-December.
"And maybe even as far south as the Summerlin Parkway," he said. "It's a sign that Howard Hughes is engaged full force. So that will contribute to an increase in traffic when homes are built and people move in there. We'll see, but (Summerlin Parkway) will definitely have to take some increased congestion."
As for his own wish list, Beers said, "I'm anxious to see the new phase of Tivoli (Village) completed; 2016 is the year for that, I can feel it. You'll see the debut of a significant and cool national retailer that does not have a presence in Las Vegas as of yet."
Beers indicated that particular retailer would be Restoration Hardware.
FIRST RESIDENTS COMING TO DOWNTOWN SUMMERLIN
Tom Warden, senior vice president of community and government relations for Hughes Corp., developer of Summerlin, had some insights for 2016 of his own.
"For 2016, I first look back at 2015 and see what we've accomplished with Downtown Summerlin," he said. "Because what's yet to come is going to be even bigger and better. I don't think people realize what Downtown Summerlin's going to really be like in five or 10 years, but next year, you're going to see some incredible things taking shape in the land on the east side of Pavilion, all part of Downtown Summerlin. In 2016, you will see our project with The Calida Group, the luxury apartments, opening up and people moving in. These will be the first residents of Downtown Summerlin."
That project has already broken ground and is called Constellation, a nod to Howard Hughes' aviation influence. Come the first of the year, people will be signing leases and moving in, Warden said.
— To reach Summerlin Area View reporter Jan Hogan, email her at jhogan@viewnews.com or call 702-387-2949.