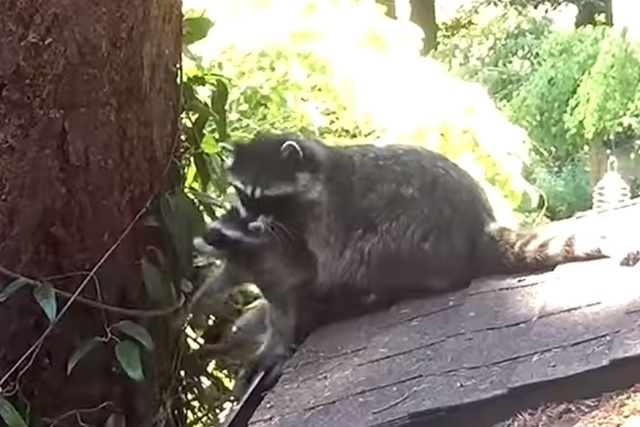 Our parents always tell us what to do. Sometimes, they even need to show us themselves. Apparently, this trait also applies to raccoons.
The minute-long video, captured by YouTube user Jeffrey Reid, shows a mother raccoon trying to teach her offspring how to climb a tree.
Holding the kit by its neck, the mother tries to force it against the tree, hoping that it will catch on to the idea.
Will the kit ever learn how to climb a tree? Check out the video below to find out.
Contact Ron Paul Gavino at rgavino@reviewjournal.com. Follow @rp_gavino on Twitter.