Reid: Democrats can win if unions help
August 13, 2014 - 1:07 pm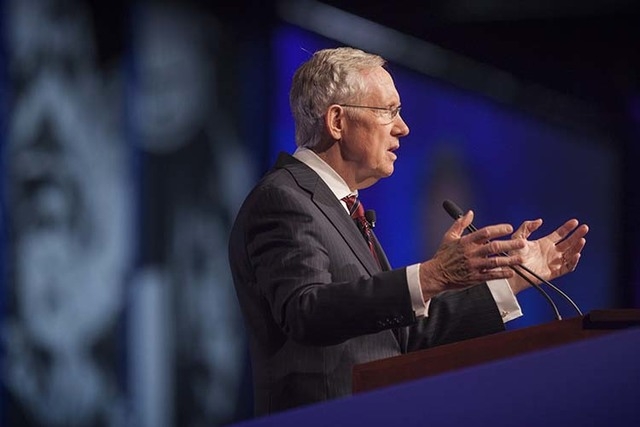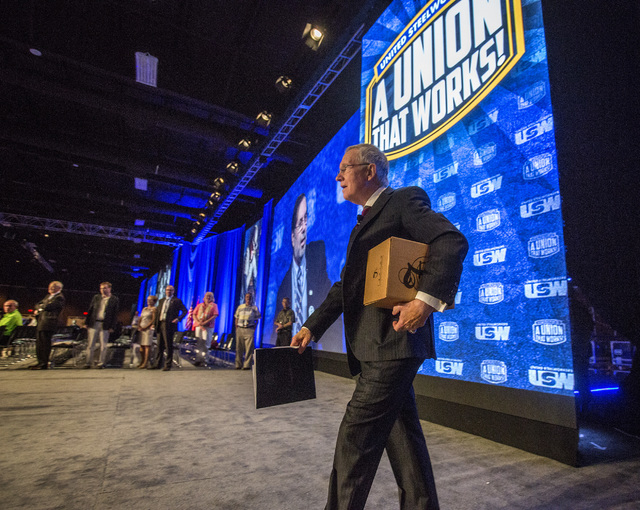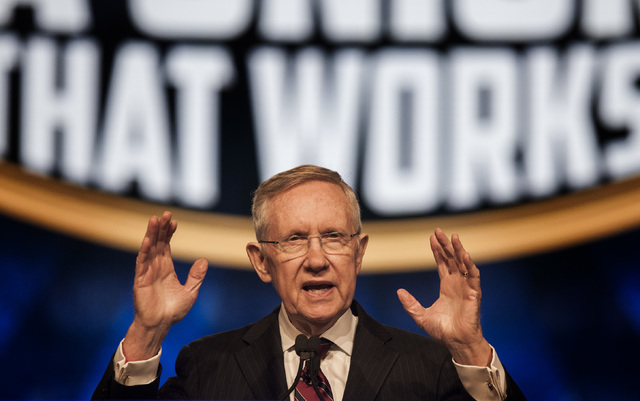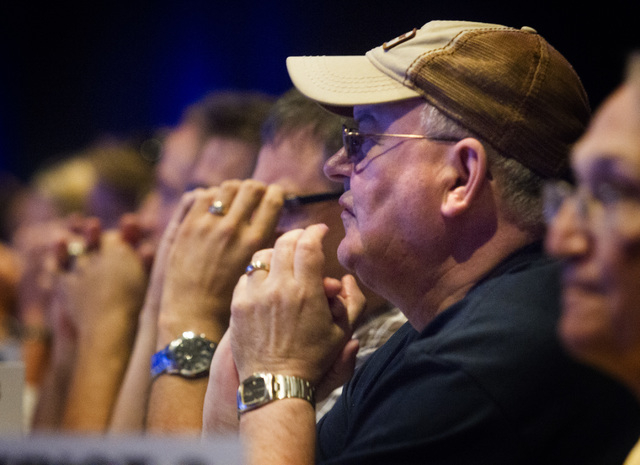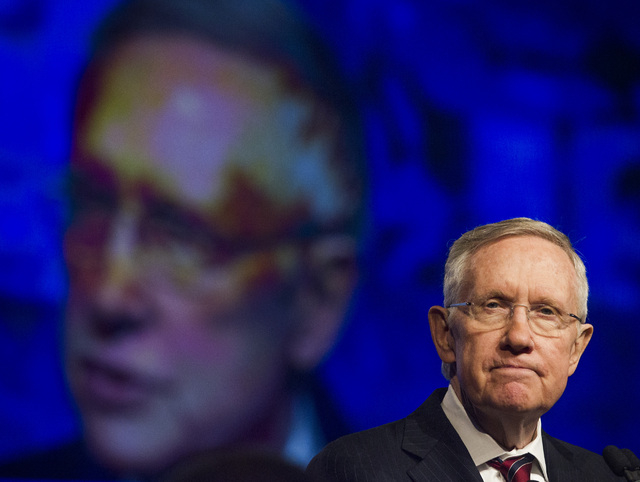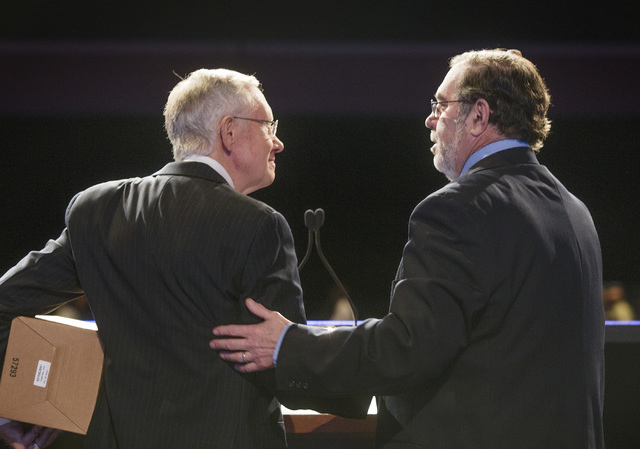 U.S. Sen. Harry Reid on Wednesday predicted Democrats will hold onto control of the Senate in this year's election, especially if union members fight to help get the word out that Republicans are "simply not interested in helping American families."
In a 20-minute speech to the United Steelworkers convention in Las Vegas, the Nevadan accused the GOP of working to block every proposal from Democrats in Congress and from President Barack Obama.
It's a frequent criticism from Reid, who in turn, is accused by GOP leaders in Congress of blocking Republican legislation.
Most outside political analysts have predicted Republicans are in a better position to win the necessary six seats overall to take over the Senate in the Nov. 4 general election. If that happens, Reid will lose his power position as Senate majority leader.
"I hope (in) November, that we will do what we have to do," Reid said to applause from the 2,500 delegates to the convention, meeting at the MGM Grand. "The way to determine what will happen in the future is to look at what happened in the past."
"We cannot go back to the way things were during the Bush administration," he added. "We've got a fight on our hands. But if the election were held today, we'd maintain control of the Senate."
Reid received a standing ovation after making the prediction at the end of his speech.
As for Republicans, Reid said they're not helping the working man and woman, including by rejecting a proposed increase in the minimum wage to $10.10 per hour. Obama and Senate Democrats proposed the paycheck hike.
"Congressional Republicans are doing everything they can to block legislation to help you," Reid said. "They're simply not interested in helping American families."
There's no U.S. Senate race in Nevada this year, but Reid is trying to boost voter turnout with union help to support his choice, Assemblywoman Lucy Flores-D-Las Vegas, in the lieutenant governor's race against state Sen. Mark Hutchison, R-Las Vegas, who is backed by GOP Gov. Brian Sandoval.
Reid also is promoting Erin Bilbray in her underdog bid to beat U.S. Rep. Joe Heck, R-Nev., who is running for a third term to represent the 3rd Congressional District in Clark County, including Henderson and Boulder City.
Reid didn't mention Flores, Bilbray or other Democratic contenders in his speech to the steelworkers, who come from across America and Canada.
The Senate majority leader is not only trying to hang onto his job, but he's also preparing for what could be a tough re-election race in 2016. Democrats also will try to keep control of the White House in two years, although Obama's approval rating has sunk, making the task challenging.
Reid spent much of speech laying out what Democrats accomplished during past congressional sessions before tea party-based Republicans won elections in 2010, shifting the GOP-run House to the right.
Reid said Democrats had passed laws to tighten banking rules and food safety rules. Congress also passed the Travel Promotion Act, which will help more travelers from friendly countries come to the United States and Las Vegas. He also mentioned passage of the Hire Act, which gives companies tax breaks if they hire the long-term unemployed.
Reid didn't mention Obamacare, or the Affordable Care Act, which still isn't very popular among voters who have had trouble signing up.
"Did we do everything?" Reid asked. "Of course not, but we did some good things. Are we doing as well as we'd like to? Of course not, but we're doing better."
Republicans, meanwhile, briefly shut down the government and almost caused the country to default on its debt, Reid said.
In 2014, Reid said Democrats are focusing on trying to give Americans "a fair shot" at good paying jobs, while he accused the GOP of focusing on helping big business.
"The American people need a fair shot," Reid said. "Working men and women in America need a fair shot."
Building new homes and repairing the nation's infrastructure, including declining roads and bridges, will give thousands of people jobs, he said.
"A lot of steel goes into those projects," Reid said, adding that the country needs $3 trillion in infrastructure work and repairs. "For every $1 billion spent in construction, we create 50,000 high-paying jobs. We need to invest money."
Contact Laura Myers at lmyers@reviewjournal.com or 702 387-2919. Find her on Twitter: @lmyerslvrj.
RELATED: Pelosi also stumps for Dems at convention