Rutgers AD Wants "Disney" Experience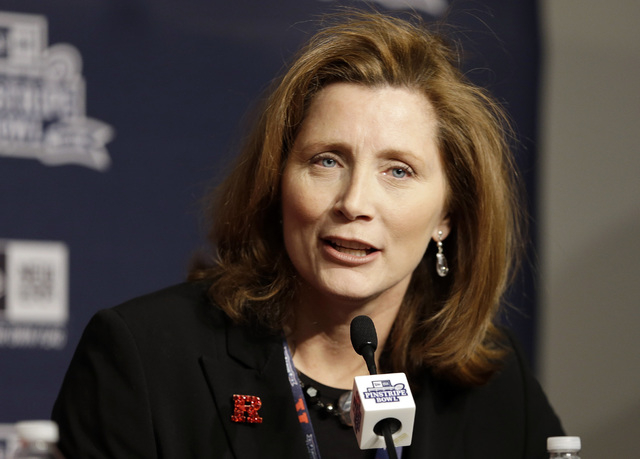 It's approaching time to say that Julie Hermann's stint as athletic director at Rutgers has been downright silly.
If the whole fiasco of her hiring and inappropriate behavior at her previous job weren't enough, she said it "would be great" if the biggest newspaper covering her programs went out of business. Then there was her failure to meet with a football player who quit amid allegations of being bullied, and the university's botched handling of paralyzed former player Eric LeGrand's graduation speech.
Now, there's this.
"What I can promise you, one of the things we're working on most, is when you come see us at ballgames, starting with High Point Solutions Stadium, you have a world-class, Disney World experience," Hermann said at a tour stop promoting the football program, according to NJ.com. "That's important to us."
Fans apparently can expect to see vendors selling overpriced trinkets after every touchdown and to wait in line for hours at all restrooms and concession stands.
Sounds fun.
She's at least on track for her goal in one area: Hermann's already running a Mickey Mouse operation.