Scout makes nonprofit that helped him beneficiary of Eagle Scout project
November 13, 2015 - 2:00 pm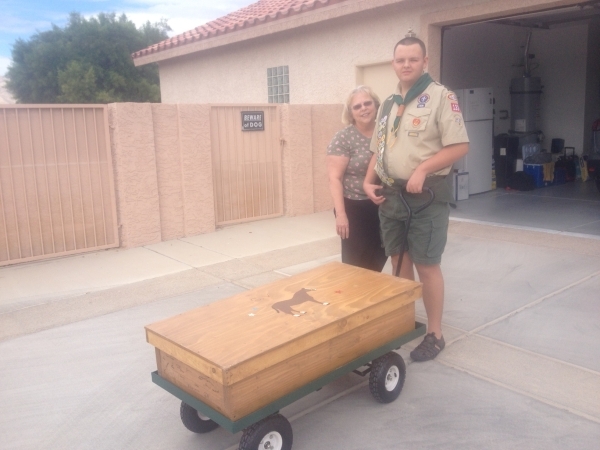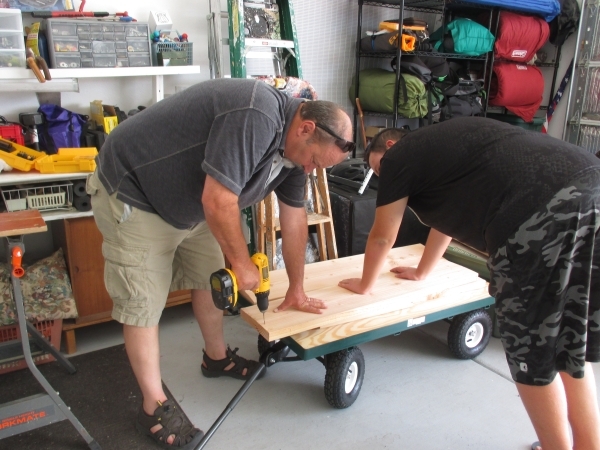 Horseback riding therapy focuses on creating emotional and physical strength to empower special needs students and their families. Yet, sometimes younger siblings feel left out or forgotten as they wait for the session to finish.
To offer assistance, Centennial Hills resident Craig Vallone, 16, Life Scout of Troop 133, built a Western-themed sandbox as part of his Eagle Scout Service Project for Spirit Therapies, which offers therapeutic horseback riding to individuals with special needs and military members with physical or mental challenges.
"I wanted to give back to the community and build a sandbox for families," Vallone said. "I used to get services from them when I was little. I enjoyed riding horses."
The Eagle Scout Project is an opportunity to demonstrate leadership of others while performing a project for the benefit of the Scout's community, according to Boy Scouts of America's website, scouting.org.
Vallone chose Spirit Therapies as the beneficiary of the project because the group helped him through his own personal challenges. He became deaf when he was 2 years old and regained his hearing at 10 years old.
"As a result, he has severe language delay, and communication is tough for him," said his mother, Susan Vallone. "He struggles with understanding what people say, but he has never given up, even from a very young age."
He attended Spirit Therapies when he was 6 years old for two years, and it was there that he learned about the power of communication through the nonprofit's founder and president, Laurie Willmott.
"It was a significant experience," said his mother. "She understood him and had patience. Horseback riding made him feel good about himself and helped him practice his social skills."
He started the sandbox project in May and was set to deliver it to Spirit Therapies in early November. After he delivers it, he planned to submit his project paperwork to the Boy Scout Council and the Eagle Board of Review for final review before earning his Eagle Scout badge.
The 4-foot-by-2-foot portable sandbox took Vallone and his troop 59 hours to complete. He added a cover featuring a horse with red, white and blue stars — his personal touch of American freedom.
His family donated $544 for the materials, safety equipment and snacks for the troops, according to Susan, who said it was "all worth it."
She credits the Boy Scouts with helping Craig — who currently attends The Delta Academy online school — form lasting friendships and positive social experiences.
"Craig is a good and super sweet kid," said Robert Beck, Scoutmaster of Troop 133. "The kids in our troop have been very supportive of him. They're always watching out for him."
Vallone has been a Boy Scout for six years and has earned 37 merit badges. He has also completed 21 nights of camping and 40.5 hours of service.
"I'd speculate that under 10 percent of all kids who enter scouting finish and become Eagle Scouts," Beck said. "Boys typically stop being interested in Boy Scouts once they start chasing girls. We try to motivate them to stay from start to finish, but few stick to it. It's a great achievement, and Craig is just a few steps away."
— To reach North View reporter Sandy Lopez, email slopez@viewnews.com or call 702-383-4686. Find her on Twitter: @JournalismSandy.