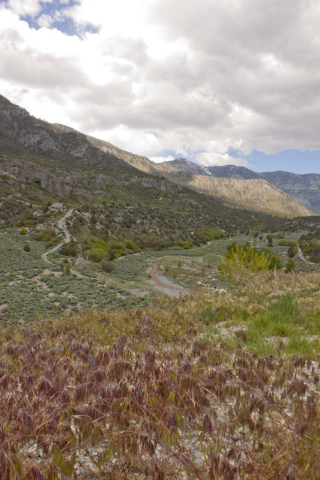 All campgrounds and picnic areas of the Spring Mountains National Recreation Area are open. Hiking trails are open, except the South Loop and Griffith Peak trails, which are being repaired from the effects of the Carpenter 1 fire. Crews hope to have the trails open by this fall. If you find yourself on popular hiking trails such as Little Falls or Mary Jane Falls, you'll still find the waterfalls running with cold water. Visitors are encouraged to pack water — it is easy to become dehydrated when hiking at higher elevations — and a snack and to stop by the Spring Mountains Visitor Gateway, 2525 Kyle Canyon Road, for information, or to walk through the Silent Heroes of The Cold War National Memorial.
Area-wide fire restrictions went into effect June 6, so cooking or fires are allowed only in the designated developed recreation sites. There are no restrictions on gas stoves.
Call 702-872-5486 or visit www.fs.usda.gov/htnf.