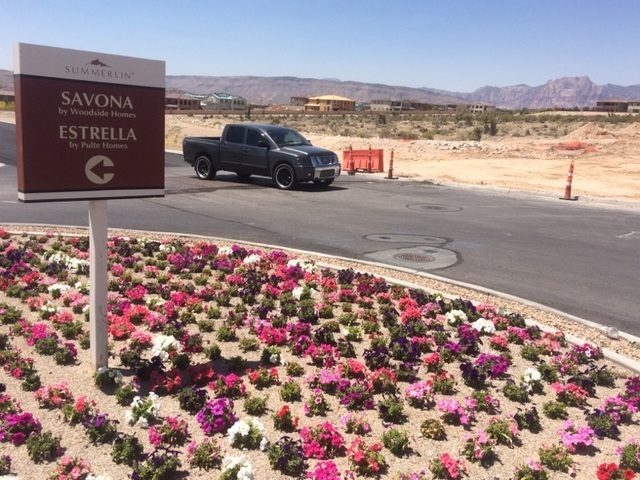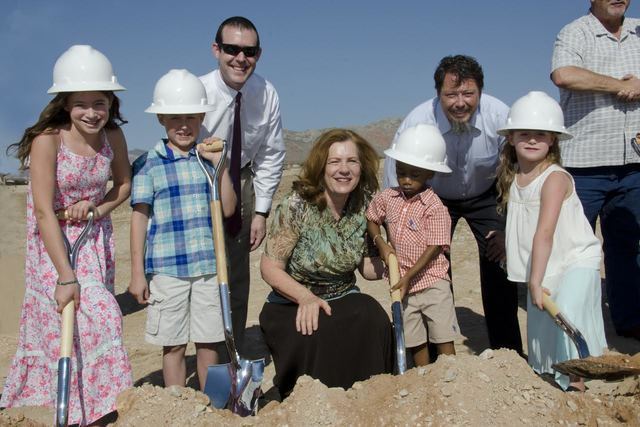 It's that time of year when many parents rejoice and some youths wish the clock would stop. The first day of school is Aug. 29.
Summerlin-area schools will see some changes.
The Clark County School District is building six new elementary schools for the 2017-18 school year. One is in Summerlin, near the intersection of Antelope Ridge and Desert Foothills drives. The 850-student capacity school will help relieve overcrowding at Givens, Staton Elementary and Bonner elementary schools.
Last year, the 867-capacity Givens school served 1,085 students; Staton, built to serve 784, had 918 students; Bonner, intended for 584, saw 921 students.
Additionally, Givens and Staton schools now offer full-day kindergarten, expected to reduce capacity by 50 seats at each school.
Another change for the Summerlin area is that Tarr Elementary School is now a magnet school, headed by principal Alyson Jones.
Tarr had 617 students last year. With the magnet designation, it's expected to jump to 713. Despite the increase, Jones said the school would likely not need portable classrooms. Instead, her concern is "if I'll be able to support them all, if they need supplies, if they need resources, being able to get into their classrooms for observations and just time management for me," Jones said.
The school is also now a candidate for the International Baccalaureate, based in Geneva, Switzerland. The whole school will be following the IB philosophy, but students in grades one through five have to apply to be in the magnet program.
At Leavitt Middle School, principal Keith Wipperman used his budget flexibility to purchase iPads that will be integrated into the classroom more fully this year.
"I'm a big believer in giving kids freedoms who have earned those freedoms," he said. "So, what we did is we went, 'OK, we'll have the iPads locked for only educational purposes the first quarter. Then we're going to (determine) the criteria for what students need to do to earn some freedom with that iPad as we go along. That's one of the things I try to involve the kids in, to determine how that should work."
Over the summer, Wipperman prepared a master schedule for all 1,600 students. Some want to take dual electives to get high school credit, so they opted for online classes. Those students' schedules have to be hand-selected to avoid conflicts.
"You can imagine what a puzzle that is if you have 30, 40, 80 kids taking online classes," Wipperman said.
The toughest part of preparing for the new school year? Hiring.
"The teacher shortage," Wipperman said, "means it's hard to find good quality teachers."
One of the biggest changes for all areas is the end of the high school final exam, which determines whether a student graduates. In 2013, the Nevada legislature passed Assembly Bill 288, which changed Nevada's high school graduation requirements. Starting with the Class of 2017, four End of Course Examinations are taking the place of the final exam, known as the Nevada High School Proficiency Examinations (HSPE). Students will take the End of Course Exams at the conclusion of the course, regardless of when that course is taken during a student's high school career. Usually, students take these courses during their freshman and sophomore years.
Lori Sarabyn, principal of Cimarron-Memorial High School, said she expects graduation rates to go up as a result.
"It's hard to have a student miss the math test by one point … that's not going to be holding anyone back any more," she said.
About three years ago, Sarabyn developed individualized plans for each junior and senior, noting credits they needed to graduate and monitoring them to see they reached their goals.
"I sometimes think we hounded them," Sarabyn joked.
As a result, this year's graduation rate at Cimarron-Memorial is above 80 percent, she said.
All students must still earn a minimum of 22.5 credits to receive a standard high school diploma. The classes of 2017 and 2018 will need to participate in the EOCs, although no passing scores are required. The Class of 2019 will be the first class of students required to receive a passing score on the EOCs, which will be set by the State Board of Education.
To reach Summerlin Area View reporter Jan Hogan, email jhogan@viewnews.com or call 702-387-2949.
More information
Applications for free or reduced lunch programs can be found at each school or at applyforlunch.com.
For students who buy their lunches at school, parents can set up an account online at myschoolbucks.com and add money to pay for meals.
Parents with children with a special need who require transportation can call the school district to have that set up. The request can take about three to five days to process.
If there have been changes to bus routes, parents should have been notified earlier in August.
All transportation needs can answered through the call center at 702-799-8100 or transportation.ccsd.net.
More resources and tips from the school district are available at ccsd.net/schools/back-to-school.