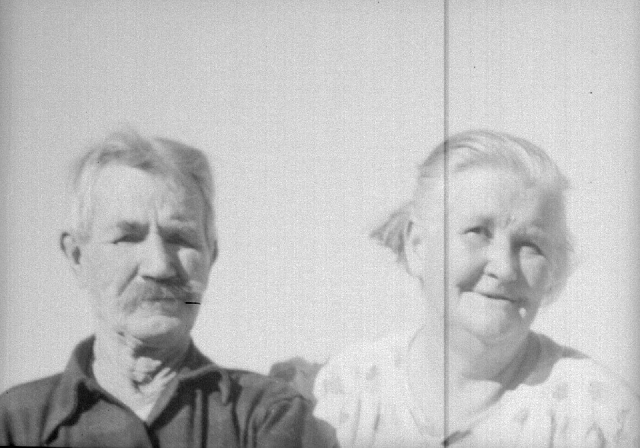 Kimberley McGee is no expert on Carpenter Canyon or the $18 million, 28,000-acre fire that recently scorched it.
But she knows plenty about her great grandparents, the Mormon pioneers who would become the canyon's namesake.
"They were very ruddy people who worked every aspect of what they could to make a living in the state," McGee said of Albert and Mabel Carpenter. "That's what Nevada's all about."
Albert — a Utah native and "sort of an outlaw," according to McGee — is rumored to have run away from home not long after watching his comatose mother buried alive.
He is also said to have cursed during his baptism at the hands of Brigham Young and come close to killing his strict Mormon father in a roadside standoff at the Grand Canyon.
Albert was well on his way to joining Butch Cassidy's famed Hole-in-the-Wall Gang by the time he and Mabel crossed paths.
"He was going to join this group when he met Mabel, and she's the one who turned him around," McGee said. "Bottom line, they were desert rats, in the truest pioneer sense of the word."
Montana native Mabel met and married Albert in Hiko, Lincoln County, in 1901.
The couple moved to find work in the Pahrump clay fields during the 1920s, settling in the canyon that bears their name around the start of Great Depression.
The canyon proved unkind to its pioneering homesteaders. Like none before but so many since, the Carpenter s soon fell victim to strong flash floods .
"There was a cloud burst that took and set us under a big rock," recalled McGee's great-uncle John, 87. "Trees were coming down the mountain standing up. I remember my dad wasn't with us . He was trying to get stuff out of the house. … We'd only lived there for about a year."
John, the 11th of Albert and Mabel's 12 children, is the last of the Carpenter family line and long the only carrier of family lore.
He remembers Carpenter Canyon fondly but tends to dwell more on its namesake .
"I was just a little boy, 6 or 7 years old, when my dad shot a (rabid) dog between my legs," Carpenter said. "That was my first memory (of Albert)."
Mabel, he said, lived for nearly four decades after their forced relocation from the canyon. She kept a brood of cockatiels, as if 12 children weren't enough to keep her busy.
"(Mabel) was a good person, a wonderful woman," he said. "We were a lot of work, but she had a lot of patience."
Carpenter lives in Washington state and said he hasn't been back to Mount Charleston in 30 years.
McGee's father, Patrick, paid an ill-timed visit to Mount Charleston over the Fourth of July weekend, becoming one of more than 500 Carpenter 1 Fire evacuees .
Now a few weeks removed from the destruction wrought by the Carpenter 1 Fire, McGee hopes that one day her twins will still be able to find ashes from the 100-year-old timbers sunk to help ground their great-great-grandparents homestead.
Meanwhile, she hopes others can learn from what, for her, is a familiar story.
"(The Carpenter s) were ruined economically by an act of nature," McGee said. "They packed up what they could salvage and were grateful no one perished. They picked up and moved on, didn't look back. I can't imagine.
"Almost 100 years later, this area is greatly affected by the economic downturn, people losing their homes, jobs. Maybe there's something to learn from that old-school mindset."
Contact Centennial and North Las Vegas View reporter James DeHaven at jdehaven@viewnews.com or 702-477-3839.