Trump declared winner in South Carolina
February 20, 2016 - 4:53 pm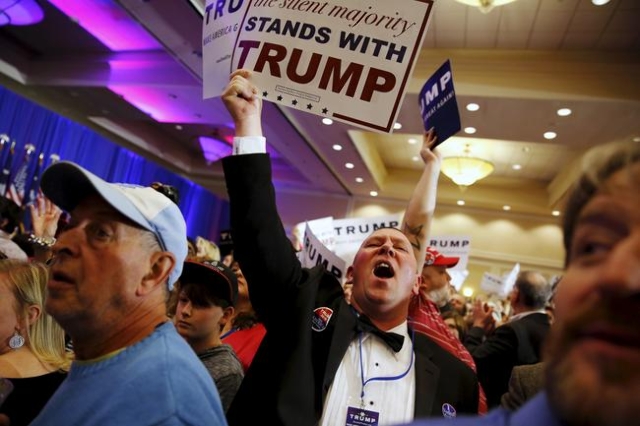 COLUMBIA, S.C. — Republican front-runner Donald Trump has been declared the winner in the South Carolina primary Saturday.
"People (pundits) gave me no chance in South Carolina. Now it looks like a possible win. I would be happy with a one vote victory! (HOPE)," Trump tweeted.
Trump had jumped out to an early lead with Florida Sen. Marco Rubio and Texas Sen. Ted Cruz battling for second and former Florida Gov. Jeb Bush in fourth place.
A poor showing for Bush and retired neurosurgeon Ben Carson could force them out from the race with the presidential campaign about to rapidly pick up steam in March when dozens of states hold nominating contests. Another candidate, Ohio Gov. John Kasich, is concentrating on midwestern and northern states in the state-by-state contest to pick nominees for the Nov. 8 election.
Trump had created some last-minute drama in South Carolina after Pope Francis said on Thursday his views on U.S. immigration were "not Christian." Trumpinitially called Francis "disgraceful," but later called him "a wonderful guy."
The Vatican later clarified the pope's remarks, saying they were "in no way" a personal attack and were not an indication how to vote.
Trump also called for a boycott of Apple Inc products until the tech company agreed to help the U.S. government unlock the cellphone of one of the killers in last year's San Bernardino, Calif., shooting.