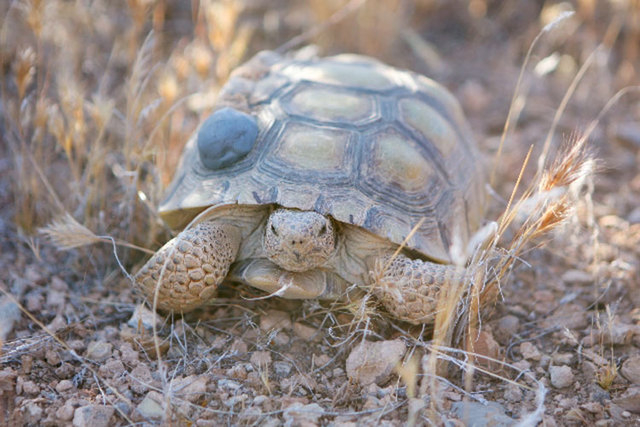 If you let the federal government act on your behalf — feed and clothe you, give you a place to live — sooner or later some yahoo from the "Bureau Of Weknowbest" will show up at your doorstep with a pair of nut-cutters.
Hey, if you don't believe me, just ask the desert tortoise in your backyard.
The federal government long ago placed the desert tortoise on its protected species list. As anyone who lives in the desert knows, these animals were anything but endangered.
They were everywhere. My kids and their yellow lab brought back the critters to the house almost weekly, federal "protection" or no.
But that's a different, and sad, story of government overreach by "environmentalists" looking to stop growth, not protect tortoises. What's important to learn now is that after all those years of unnecessary federal protection, the government today says that the best thing they can do for desert tortoises is to take those guys who live in your back yard … and sterilize them.
Yikes … if that's not a lesson on the dynamic of "I'm From The Government And I'm Here To Help," I don't know what is.
So, I'm tellin' ya, don't let the government do what you can do for yourself.
Otherwise …