Whether business sales succeed or fail can hinge on due diligence
January 30, 2014 - 3:08 pm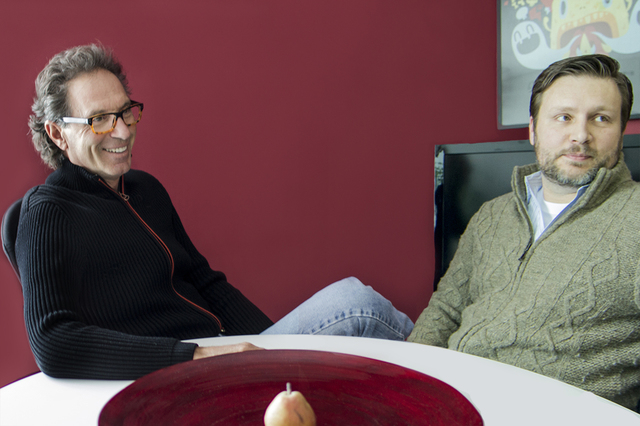 Whether you're a buyer or seller, your inner crisis manager will emerge if a sale is going south. You've invested in the process and don't want the sale to fall through.
When Jeff Mariola, the CEO of Digital BrandWorks LLC in Morton Grove, Ill., bought the business, the digital consultancy was his first. He'd managed it during the year for the two founding serial entrepreneurs, who became somewhat distant from their fast-growing business.
As the business shifted from e-commerce to a consumer orientation, Mariola says, the young owners, lacking management experience, "didn't quite understand it." He believed the business had to change course in fewer than 60 days, because the founders weren't going to add capital.
Mariola raced into action as the $17 million business continued its rapid growth. He had to persuade the founders to sell.
"I had to put real pressure on them," he said.
He had to persuade the five original investors in the business that he knew what he was doing so he could retain their investment and recruit the board he was forming, one member at a time, all the while as he hunted for and secured $1.3 million in seed money.
"If I hadn't put the group together to buy the business," Mariola says, "the entrepreneurs wouldn't have been able to find a (new) buyer fast enough and I probably would have moved on myself."
Eli Goodrich also hit a major hitch when selling his networking and application development business. Today, as president of Game Changer Sales Inc., in Huntington, N.Y., he says "value is always the biggest issue. You find that what the person is selling is not exactly what he's representing."
His buyers, long-term clients, disagreed with his $100,000 sale price. Like Mariola, Goodrich worked to educate them about points they'd missed, which doing due diligence would have uncovered.
"There is almost a guaranteed revenue stream," he told them. "Profitability is built into the model, and you have the opportunity to sell more through your existing business if the accounts grow."
He showed them the contracts, the lack of which, he says, would "devalue the price of a business." He closed at $250,000.
"Most (buyers) don't do due diligence," Mariola continues. "They meet and discuss the term sheet without seeing the actual accounting, reviewing customers and interviewing them. Price changes based on findings."
Richard Hayman, a CEO coach in Rockville, Md., has been involved in eight transactions as a buyer or seller and did his due diligence when he and his brother were selling their point-of-sale business. They had six exit strategies.
Their buyer was rolling seven businesses into one. Hayman could see that the companies had different products, which promised no synergy and high costs. Even worse, the buyer would lend the seller $4 million to run the company to repay the buyer.
Meanwhile, Hayman found the buyer's dealerships with "warts, raising red flags and (revealing) tricks they were pulling." The buyer was also contradicting himself. Hayman dubbed the guy "a snake" and closed with another person.
Whether you're buying or selling a business, prepare to jump through hoops — or move on — if a hitch materializes.
Dr. Mildred L. Culp of WorkWise® welcomes your questions at culp@workwise.net. © 2014 Passage Media.