Bail set at $100K for suspect in Fashion Show mall shooting
Updated January 23, 2020 - 5:50 pm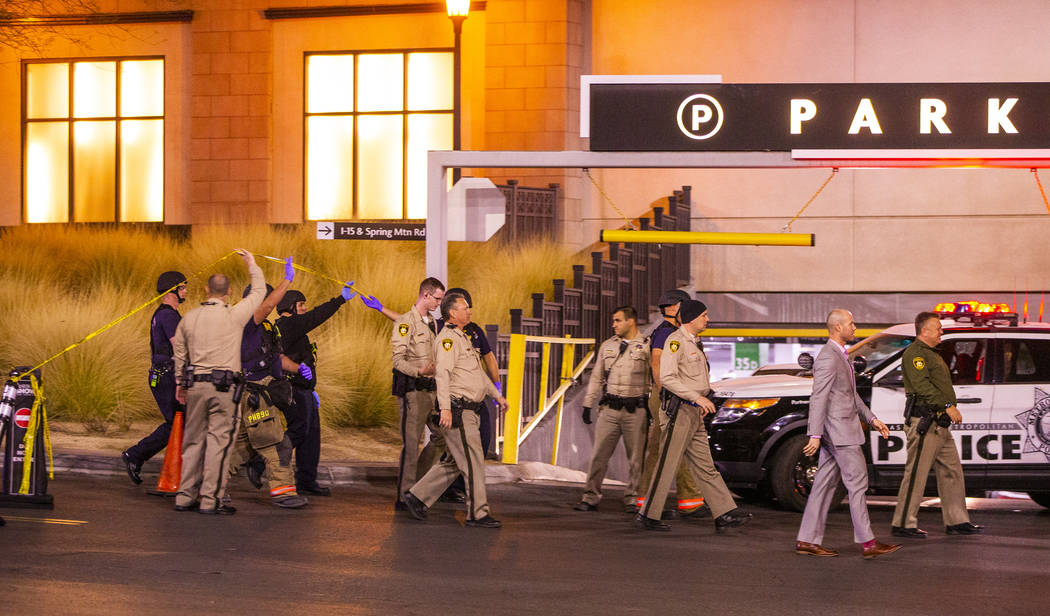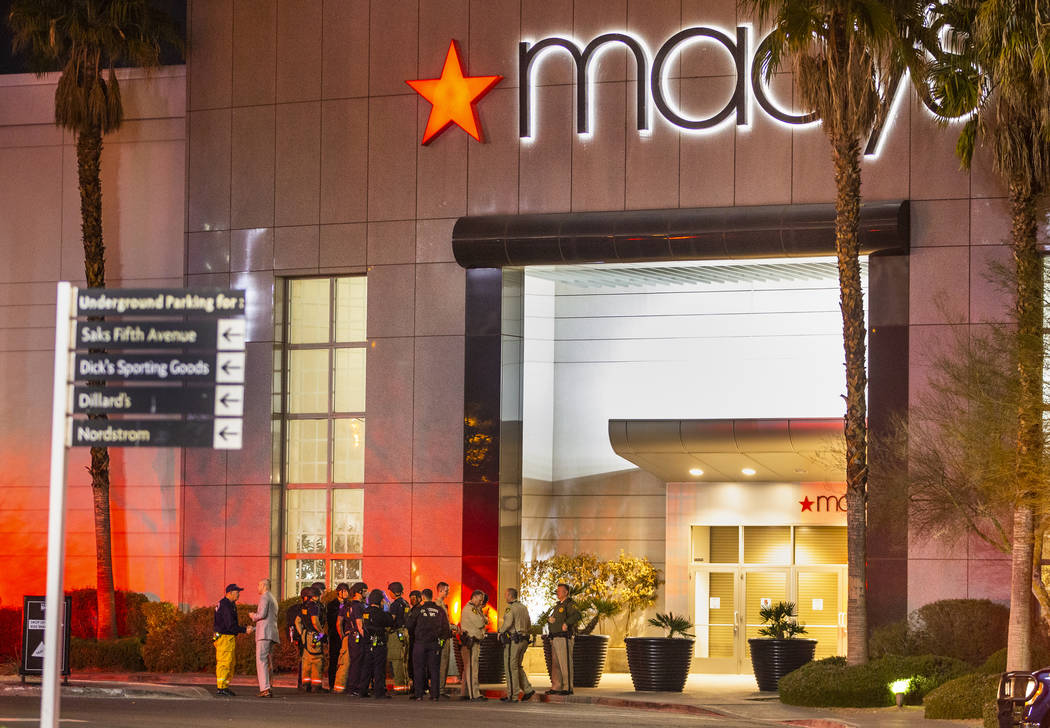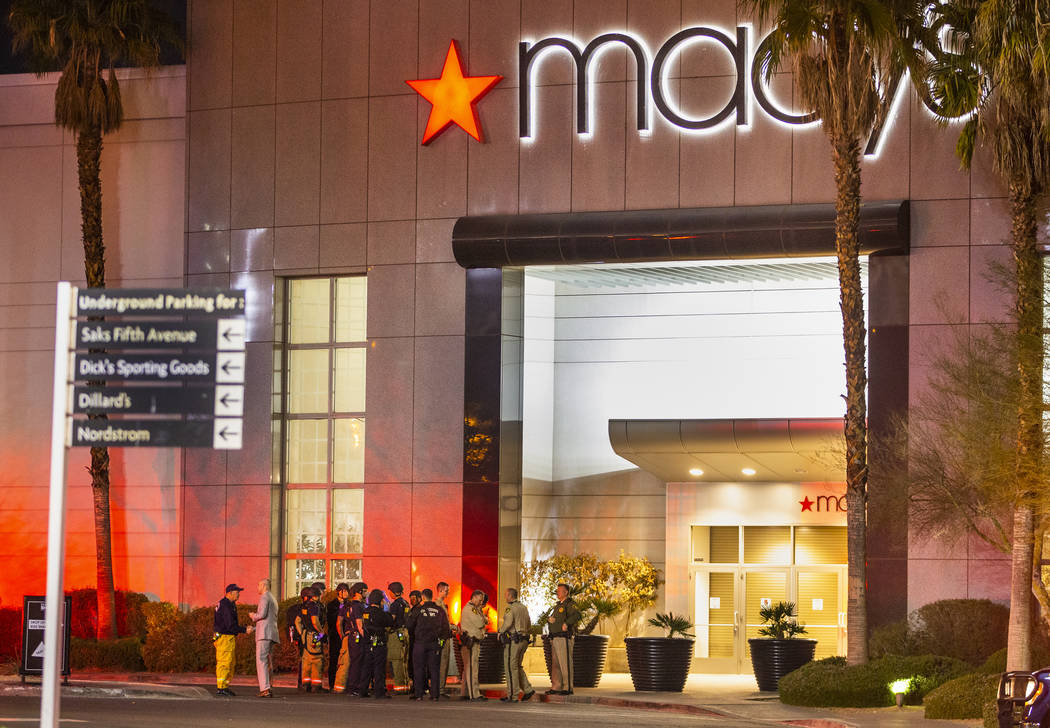 An 18-year-old man charged with shooting three people at the Fashion Show mall was ordered held on $100,000 bail Thursday.
Christopher Valenzuela-Olivas faces three counts of attempted murder in the Tuesday night shooting.
Detectives determined that Valenzuela-Olivas and an acquaintance were arguing with someone as they walked through the mall. Valenzuela-Olivas was about the leave the mall when he took out a handgun and shot the person he was arguing with multiple times, also hitting "two innocent bystanders," police said.
A prosecutor said during Valenzuela-Olivas' court hearing that at least one victim was shot in the face, though the injuries were not believed to be life threatening.
Christopher Valenzuela-Olivas, 18, accused of shooting three people inside the Fashion Show mall Tuesday night appears in court. @reviewjournal pic.twitter.com/4IpakhbUEK

— Bizuayehu Tesfaye (@bizutesfaye) January 23, 2020
Defense attorney John Turco suggested that the shooting was in self-defense.
Valenzuela-Olivas and his acquaintance ran from the mall before officers arrived, police said.
"The alleged conduct here was extremely reckless," Las Vegas Justice of the Peace Joe Bonaventure said before setting bail. "This could have been much, much worse."
Metropolitan Police Department spokesman Larry Hadfield said Wednesday that police are still searching for the person who fled the mall with Valenzuela-Olivas. It was unclear what charges, if any, that person would face.
The Clark County School District Police Department confirmed Wednesday that the department is helping Las Vegas police with the investigation.
Bonaventure cited a police report in referring to the allegations, which resulted in a response from more than 100 officers: "It should be noted that this incident caused a massive public safety response" and "caused hundreds of citizens to be terrorized."
Las Vegas police have not released more information about the shooting or those who were shot. Police previously said the gunfire erupted around 6:15 p.m. after a fight among a group of people escalated inside the mall at 3200 Las Vegas Blvd. South.
The gunshots sent shoppers into a panic and prompted a large police presence on the Strip, where a mass shooting at a country music festival in 2017 left 58 dead.
Contact David Ferrara at dferrara@reviewjournal.com or 702-380-1039. Follow @randompoker on Twitter.