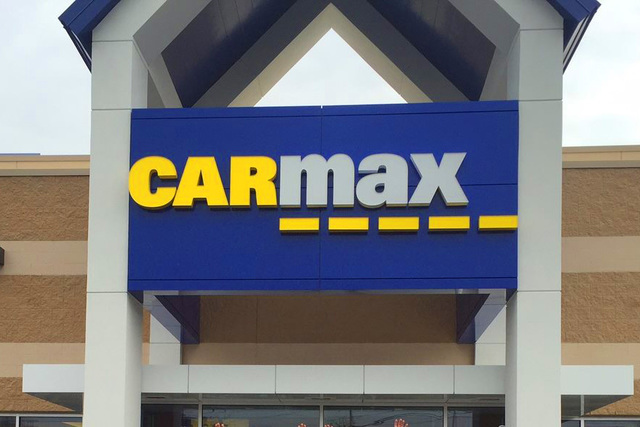 Used car dealer CarMax will construct a third location in Las Vegas and begin hiring in early summer.
The Virginia-based company expects to hire at least 50 people and stock at least 300 used vehicles at the site near the intersection of Rancho Drive and Lone Mountain Road, CarMax spokeswoman Lindsey Duke said in a statement.
"We will be able to share a specific grand opening date in the coming months," Duke said.
This location will offer services to replace car parts and auction cars CarMax bought from customers.
The jobs are a mix of full- and part-time positions for technicians and people in sales and inventory, Duke said. Technicians must have previous experience, but most of the other jobs do not have that requirement.
The company received two city construction permits on Dec. 21 for the project. One permit is for $7.42 million worth of work on a repair garage and service station. The other is for $3.14 million worth of work improving the property.
Martin-Harris Construction, of Las Vegas, will handle the work, according to city records.
CarMax has two other locations in the Las Vegas Valley. One is about 10 miles south of the new location, near the intersection of Sahara Avenue and Rainbow Boulevard. The other is about 30 miles southwest of the new location, in Henderson, near the intersection of Warm Springs and Gibson roads.
The used car dealer bought the site for its new location in April for $3.09 million. The seller was an affiliate of Las Vegas commercial real estate investment company City Sunstone Properties.
CarMax chose this location for the amount of car traffic that will pass by as well as its convenience for local customers, Duke said.
"It is a major commercial corridor that serves as a convenient location for our customers who live in that portion of the Las Vegas metro area," she said.
Contact Wade Tyler Millward at 702-383-4602 or wmillward@reviewjournal.com. Follow @wademillward on Twitter.