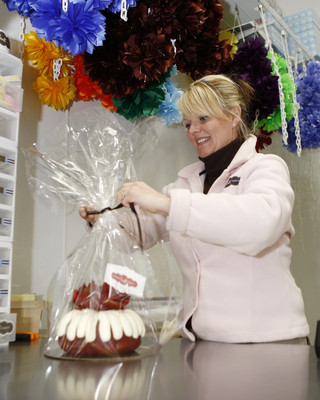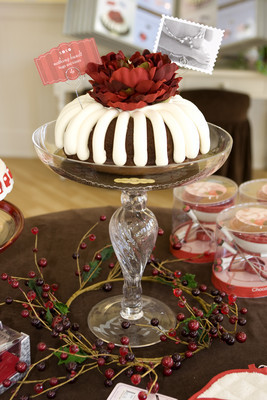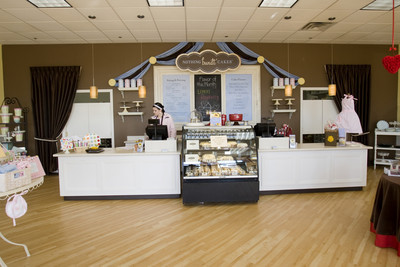 In tough economic times, it seems even true love can't forestall thrift.
The National Retail Federation predicts couples will spend $20 less on each other this Valentine's Day than they dropped on honoring the holiday in 2008. But one local company is ready for the change. Bakery business Nothing Bundt Cakes has rolled out affordable Valentine's gift packages starting at around $15.
It's just one adjustment that's helped Nothing Bundt Cakes thrive amid the recession. The company, which business partners Debbie Shwetz and Dena Tripp founded locally 11 years ago, has expanded from four franchises in October 2007 to 10 franchises today, and as many as 10 more planned before the end of 2009's end. On top of its local headquarters at 8320 W. Sahara Ave., the bakery has locations in California, Arizona, Texas, Utah and Colorado.
Credit the company's growth to a combination of product and sales tweaks, intensive marketing and rigorous franchisee screening.
Sales at Nothing Bundt Cakes' local corporate stores have stayed steady during the recession, and the stable business has allowed the company to hold the line on the $4-to-$40 price range its individual cakes command. Consumers, who've cut back on virtually every discretionary expense, still want to splurge on special occasions, and a small bundt cake seems attainable for most people, Shwetz said.
"People have to spend money, and when they do, they want it to be on something that's of quality," Shwetz said. "They want a good value."
But the cake shop hasn't relied on sustained consumer spending. It also modified some of its bulk pricing and added new goods. On top of the more-affordable Valentine's Day packages, Nothing Bundt Cakes offered discounts of 5 percent to 12 percent for corporate buyers purchasing large numbers of cakes for holiday gifts. Plus, the business unveiled a proprietary bottled chocolate sauce just before Christmas.
And then there's the marketing. To attract new business, Nothing Bundt Cakes hired a public relations firm and placed cakes and branded T-shirts inside celebrity gift lounges at the Golden Globe Awards and the Super Bowl, among other big events. The publicity that followed landed Nothing Bundt Cakes on NBC's "Today" and CBS' "The Early Show." And InStyle magazine featured the company's goodies on its list of the 100 best Christmas gifts for under $50.
Most importantly, Shwetz and Tripp have aligned themselves only with franchisees who can put up their own collateral, and who own near-perfect credit histories.
Take Dea Kreisman of Denver.
Kreisman, a retired schoolteacher and principal, first tasted Nothing Bundt Cakes' confections eight years ago while in town visiting her son. She eventually convinced Shwetz and Tripp that a franchise would fly in the Mile High City, where the altitude makes baking a challenge.
Kreisman put up nearly half the money for her store, which is in the Denver suburb of Lone Tree. She obtained a U.S. Small Business Administration loan for the rest.
Kreisman initiated an exhaustive marketing effort six weeks before her store's Jan. 24 opening. She installed signs to pique the curiosity of passing drivers. She placed brochures at the front door for passers-by who wanted to learn more about the coming business. She had Shwetz and Tripp ship cakes to the contractors building out her store so they'd pump the baked goods to consumers who stopped to check out the shop. She appeared on Denver-area TV and radio talk shows. She sent personal letters and coupons to 350 friends and former colleagues, and she mailed 2,500 postcards to nearby homes.
Now, Kreisman is getting an assist from word-of-mouth: Customers have taken to calling talk shows in Denver and recommending the cakes on-air — a move that can generate 20 new customers in a day.
Thanks to the promotional efforts and the consumer testimonials, Kreisman did as much business in her first week as she'd expected to close in her first month.
"I saw a need for this here, and I was very conservative in my projections," she said.
Kreisman said she sees still more opportunity. She'd like to own at least four stores in Colorado, and perhaps even a store in Kansas City, Mo., where her son moved.
For now, Shwetz and Tripp said franchisees should open five to 10 more stores in 2009, with another five stores ready to open in early 2010. They'll also introduce new products to spur revenue growth. They plan to test-market a bite-sized bundt cake locally in May or June. If the "bundtinis" fare well, Nothing Bundt Cakes will sell them for about $18 a dozen. Shwetz and Tripp are also producing prototypes of custom ceramic cake platters and servers to complement their finished product.
"We're really focusing on our customer experience," Shwetz said. "People need to be pampered. They need to feel good."
Contact reporter Jennifer Robison at jrobison@reviewjournal.com or 702-380-4512.