Arguments aired over class-action lawsuit involving payday loan company
January 7, 2014 - 6:23 pm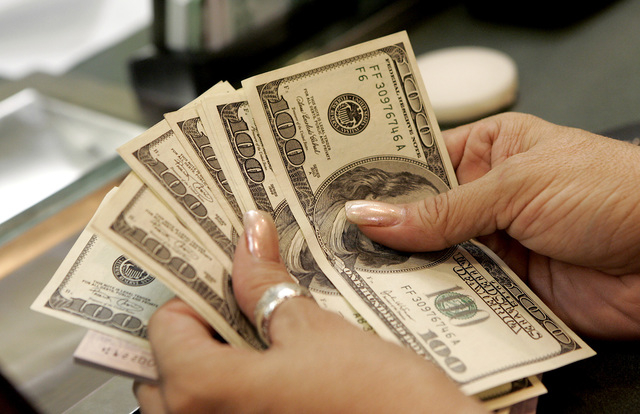 CARSON CITY ­— The Nevada Supreme Court was asked Tuesday to uphold a lower court ruling establishing a class-action lawsuit on behalf of as many as 16,000 people subjected to default judgments by a payday loan company.
Attorney J. Randall Jones, representing the potential class on behalf of the Legal Aid Center of Southern Nevada, told the court that the class-action status was proper and is the only way that thousands of Rapid Cash borrowers will see the merits of their claims resolved.
The case is the result of claims by four lead plaintiffs who said Rapid Cash obtained default judgments against them without proper legal notice.
A company used by Rapid Cash to enter default judgments against them, On Scene Mediations, lied in Las Vegas Justice Court affidavits claiming to have served them with copies of court papers, according to court filings on behalf of the borrowers. There were criminal convictions resulting from the conduct of the firm's process servers, which has expanded to at least 460 borrowers.
But attorney Dan Polsenberg, representing the loan company, argued that the individuals who allegedly were not properly served by On Scene Mediations have a legal remedy. They can go to Justice Court and ask to have the default judgments set aside, he said.
Polsenberg said Rapid Cash was also concerned with On Scene's misconduct and has been willing to work with borrowers who claimed nonservice.
The class created by Clark County District Judge Elizabeth Gonzalez in her October 2010 ruling is also far too broad, he said. It includes not only the 460 borrowers who claim to have received no notice, but 7,000 others who did not respond to letters and another 8,000 who had contact letters returned as undeliverable.
The court heard a separate but related case over whether other claims raised by the borrowers should be subjected to arbitration as required in the loan contracts.
Polsenberg argued that the company has not waived its ability to require arbitration.
Jones said the district court should have authority over the other claims brought by the borrowers and that the company waived its right to arbitration.
The court will rule later in the two cases.
Barbara Buckley, a former Assembly speaker who is executive director of the Legal Aid Center, attended oral arguments in the capital.
"I think that is why this case is so important," she said after the hearing. "When there are cases of just widespread fraud, it is virtually impossible to have 16,000 separate court actions. And having the ability to have one judge decide for one case what the proper recourse is; in some cases it's the only way for consumers to get relief."
Jones said only a minute fraction of the borrowers would get any relief if the class action process is denied.
"These people are the most vulnerable in our society in terms of economic fraud and taking advantage of people in the financial arena," he said. "You're dealing with a constituency that doesn't have a whole lot of options. So you need this process or else these people really won't get any kind of a remedy."
Contact Capital Bureau reporter Sean Whaley at swhaley@reviewjournal.com or 775-687-3900. Follow @seanw801 on Twitter.