As stock prices drop, regional banks try to ease customer fears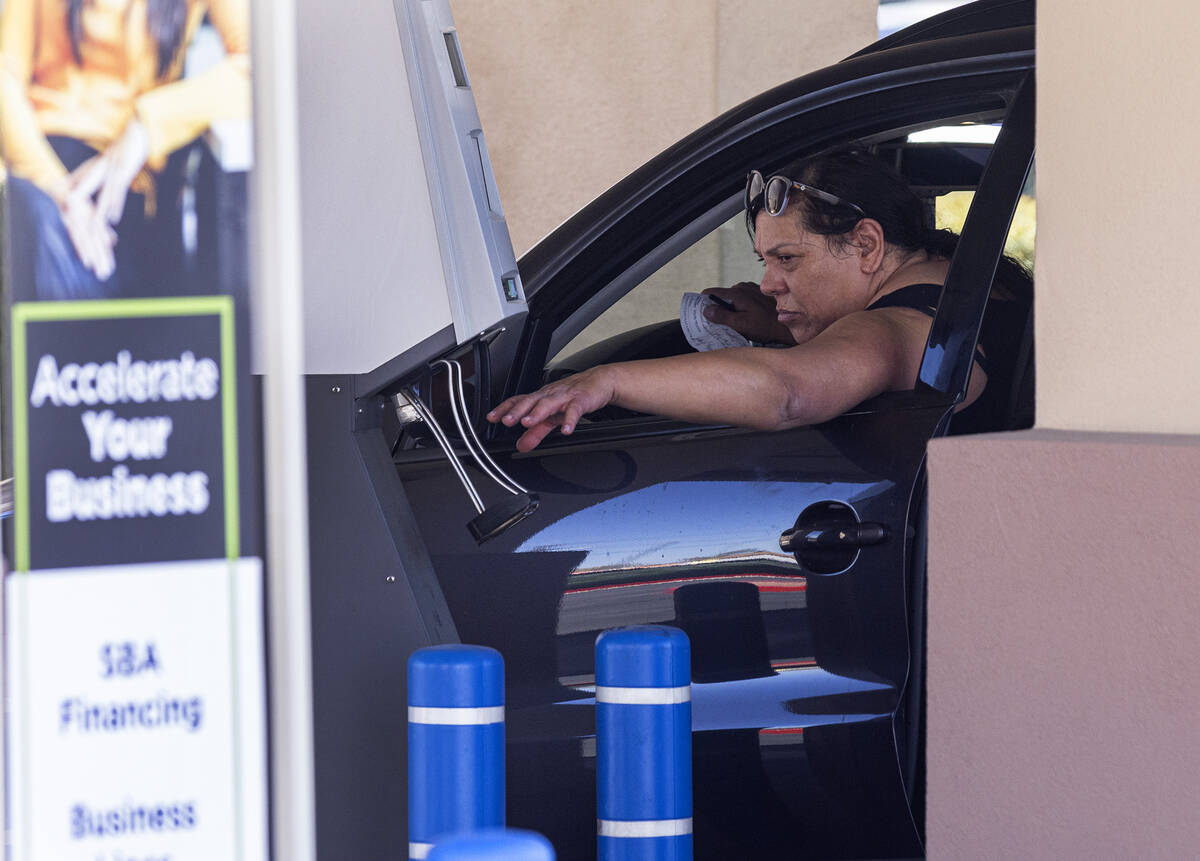 Parent companies of regional banks in Nevada sought to quell customer concerns after their stocks were temporarily halted from trading several times Monday, as panic spread among investors following the fall of two large banks.
The collapse of Silicon Valley Bank on Friday and Signature Bank on Sunday led to President Joe Biden reassuring Americans that the money in those banks, as well as others, were safe. Federal regulators also announced emergency measures to guarantee all deposits at Silicon Valley and Signature Bank, even those beyond the federally insured $250,000 limit. But the worries continued on Wall Street, causing market volatility among regional banks with Nevada ties.
Rapidly falling stock prices led to temporary halts in trading for roughly a dozen banks, including Zions Bancorporation and Western Alliance Bancorporation, the parent companies of Nevada State Bank and Bank of Nevada, respectively. Shares of Salt Lake City-based Zions fell 25.72 percent to end Monday at $29.97 per share while Phoenix-based Western Alliance plunged 47.06 percent to $26.12.
Jeff Saling, executive director of StartUpNV, said its associated venture funds are at Silicon Valley Bank, but its deposits are less than the federally insured amount. He also said the nonprofit's professional employer organization — a form of outsourcing human resources for small firms — also held accounts at Silicon Valley Bank.
"I'm just so thankful that they came to the solution that they did and that we'll be able to continue to be investors in our startup community," Saling said. "If we had had more than $250,000 in the bank, it could've easily stopped us. And I still don't know how the fallout is going to be when we raise our next fund."
Andrew Woods, director of UNLV's Center for Business and Economic Research, said the Federal Reserve's interest rate hikes are part of the reason for the bank failures.
"There are going to be fallouts from the world being a more expensive place to borrow money. Money isn't coming in as cheaply and easily as it did in the past — Silicon Valley Bank being just one of those examples so far," Woods said.
But the Federal Reserve, the U.S. Treasury Department and the Federal Deposit Insurance Corp.'s emergency decision to guarantee all deposits at the two banks, even beyond the insured deposit limit of $250,000, should put people and businesses at ease, he said.
StartUpNV also holds business accounts at Nevada State Bank, Saling said. The situation made him wonder if he should spread his funds out among even more banks to mitigate any financial risk.
"Unless I'm spreading my money around like 10 banks, which would be hard to do from an operational perspective, I don't know how I would avoid that," he said, adding that he'll pay attention to a bank's bond-to-deposit ratio as he looks for a new bank to hold its venture funds following Silicon Valley Bank's collapse.
A Nevada State Bank representative was not available for comment Monday.
Zions Bank President Scott Anderson told customers in a letter that it has access to "tens of billions of dollars" in liquidity, and the Treasury Department and regulators took swift action to limit the bank failures from spreading, according to The Salt Lake Tribune.
Anderson said the bank's deposits are held in 1.4 million accounts with smaller sums than the average balance at Silicon Valley Bank and Signature Bank.
In a Securities and Exchange Commission filing Monday, Bank of Nevada's parent company Western Alliance said its cash reserves exceed $25 billion and "deposit outflows have been moderate," according to President and CEO Kenneth Vecchione.
"Including accounts eligible for pass-through insurance, insured deposits exceed 50 percent of total deposits," he said.
Woods said he and his team will continue to monitor how this situation may influence the Federal Reserve's inflation fight. The central bank is expected to hold its next meeting March 21 and 22.
"How does the Fed bring down inflation without crashing the economy, as we've all been asking for over a year?" he said. "I think their job is harder because the market doesn't like to see these examples of bank failures, or maybe we'll see firm failures."
McKenna Ross is a corps member with Report for America, a national service program that places journalists into local newsrooms. Contact her at mross@reviewjournal.com. Follow @mckenna_ross_ on Twitter. The Associated Press contributed to this report.