At Las Vegas' Saks Fifth Avenue, retail basics don't change with tech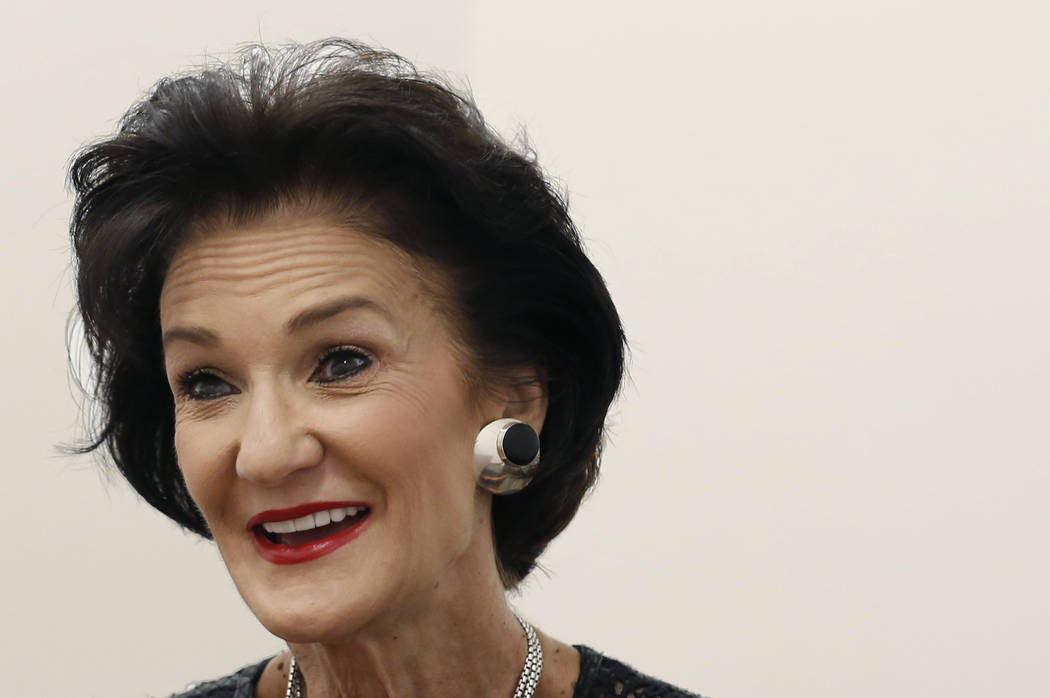 Almost 30 years since she started with the Las Vegas location of Saks Fifth Avenue, Mari Landers finds the fundamentals of luxury retail are largely unchanged.
The retail industry is still based on relationships and an inventory that can keep up with the trends, said Landers, vice president and general manager of the local Saks at the Fashion Show mall.
Only the tools and technology for the store's 150-plus employees to build those relationships have changed.
Landers sat down with the Las Vegas Review-Journal to talk about where the luxury retail industry is and where it's going. Answers have been edited for length and clarity.
Q: What makes the Las Vegas retail market unique?
Our busy season follows the conventions calendar and international holidays. The days that have been busiest in Las Vegas usually include New Year's, but if we have a fight or if there's a holiday in another country, like Mexican Independence Day, we can see high traffic in other seasons.
You have to look ahead but be flexible.
Q: Has retail as an industry changed during your career?
The customer-associate relationship hasn't changed. The customers want what they want when they want it. It's an omnichannel approach. But the customer always wants what they want and to have a great experience.
We're building relationships. Some people like to text, email or call only. We come to know them. As customers evolve, we change with them. You make them happy so they come back to you.
One-to-one interaction. We never say computers will replace that, but we develop systems to support it.
In job candidates, we look for passion for people. We create experiences for the customer.
Q: How did you get your job?
I was not set on this as a career. I went to the University of Southern California and majored in marketing. I worked as a buyer previously, but I put my career on hold while my husband was being relocated with his company.
We moved back to Las Vegas. I was at a crossroads. Do I work or not work?
I started as assistant general manager of merchandising (with Saks Fifth). Fast forward, I became general manager of the old building. Then we moved into our current building in 2002, when Fashion Show doubled its size.
Q: With all the construction in Las Vegas, Strip retail will get more competitive. How does Saks separate itself?
Competition is good. It keeps us on our toes. But Saks is an internationally known brand. We have a lot of new, up-and-coming retailers that come to Las Vegas. It helps the city. Shoppers like to see something changing. They don't like redundancy.
Walking the floor is so important. Part of it is to see the reaction to our service. See how associates work with the customers.
It's a great business. No two days are the same.
Contact Wade Tyler Millward at 702-383-4602 or wmillward@reviewjournal.com. Follow @wademillward on Twitter.