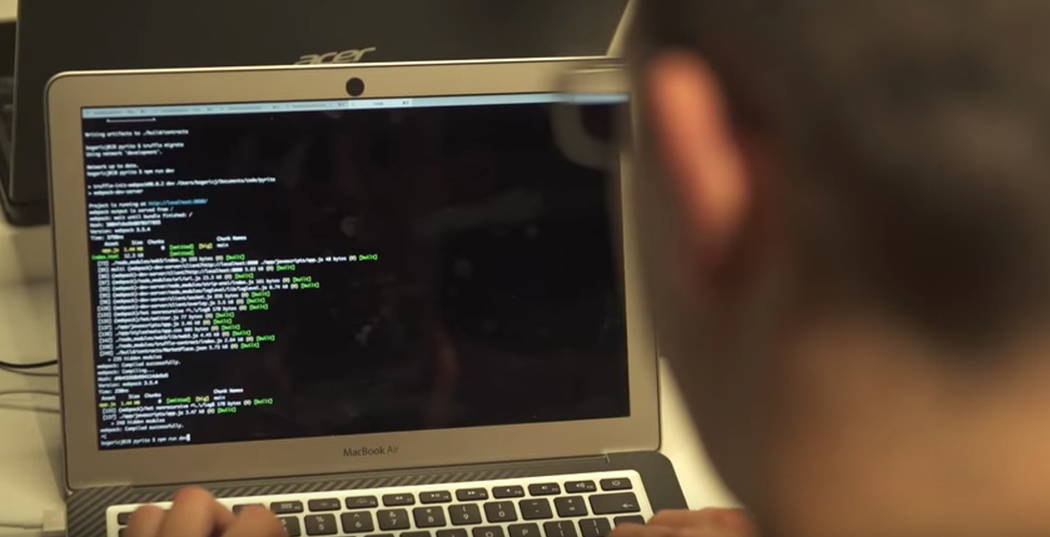 Nevada's largest gold mining company wants tech talent, too.
"Perceptions of mining tend to be out of date," Michael Brown, president of Barrick USA, told the Review-Journal.
Increasing demand for efficient production and worker safety has required the industry to embrace innovation, he said.
"This is an industry that is taking the leading edge with technology," added Brown.
Next month Barrick will host a series of events with Cisco, Switch and Unearthed — collectively branded as BattleBorn — to find and foster tech talent, including a hackathon March 9-11 as well as three one-day bootcamps beforehand, and a startup showcase March 12, all at the Switch Innevation Center, 6795 S. Edmond St.
These events will bridge the mining and tech sector in Southern Nevada, he said.
Digital tools have already helped to solve several "logistical nightmares," said Nicolas Westgate, an innovation analyst at Barrick.
Up until recently, every time a miner would go underground to start a shift, he or she would have to spend time finding the equipment left behind by the miner before and figuring out exactly where that miner left off, Westgate said.
"Now with digital workflow management tools, workers can start a shift knowing where their equipment is, what they need to work on for that shift, and when they need to change jobs," he said.
There is "huge demand" for tech talent at Barrick, Westgate said.
"What we're trying to do in digital is develop applications to optimize operations in the way we do things in the company," Westgate said. "Bringing everything online, bringing Wi-Fi to our sites. Over the last few months we've done a lot of recruiting — the kind of people who you would find at a hackathon."
Barrick, headquartered in Toronto, Canada, has hosted similar BattleBorn series events in other cities around the world, including in Canada, Argentina and Britain.
"We've been open to recommendations based on different talent pools," Westgate said. "In the middle of last year, we said, 'Let's do one in Nevada' because of how important Nevada is to Barrick."
Operating three gold mines in Nevada, and supporting around 4,000 jobs, Barrick has become a Nevada company, he said, and he wants to attract more local graduates.
Brown is also a board member of the Las Vegas Global Economic Economic Alliance, a private-public partnership that works with the Governor's Office of Economic Development and other state partners to recruit new businesses to the state as well as to expand existing businesses.
"Growing this tech sector and diversifying this economy is one of the principal priorities of that effort," Brown said. "Growing tech talent was one of the goals that was defined as a diversification program, and we're playing a part in it."
Contact Nicole Raz at nraz@reviewjournal.com or 702-380-4512. Follow @JournalistNikki on Twitter.
Interested?
For more information about the BattleBorn series of events, including participant registration and ticket purchase, visit www.battleborn.tech.
Event schedule:
March 3 boot camp: Introduction to the hackathon and challenges from Barrick, 8 a.m. -1 p.m.
March 7 boot camp: Tech Onboarding and Mining 101, 9 a.m. – 5 p.m.
March 8 boot camp: Final team forming event for the hackathon, 5 p.m. – 8 p.m.
Hackathon: Begins March 9 at 5 p.m. and ends March 11 at 9 p.m.
Startup exchange: March 12, 12 p.m. to 7 p.m.