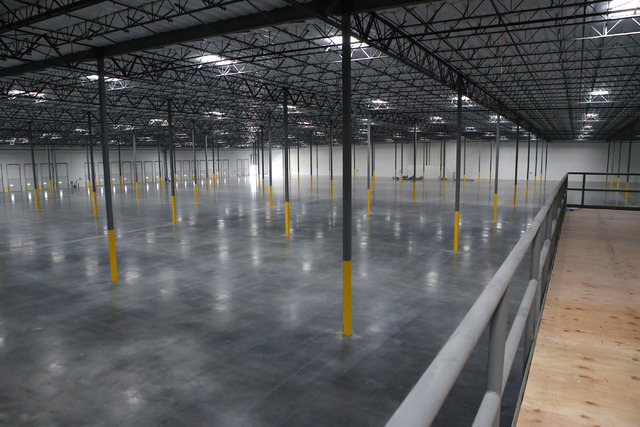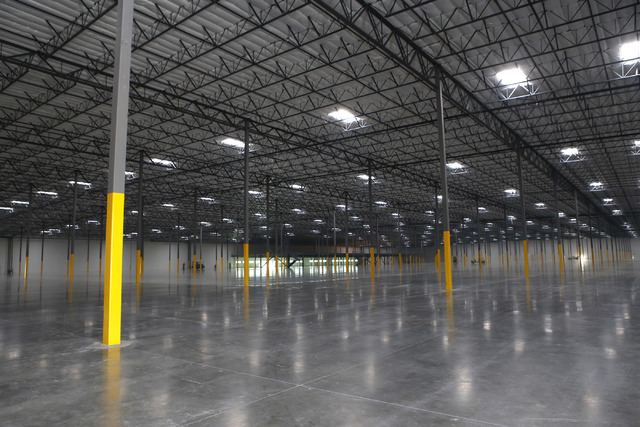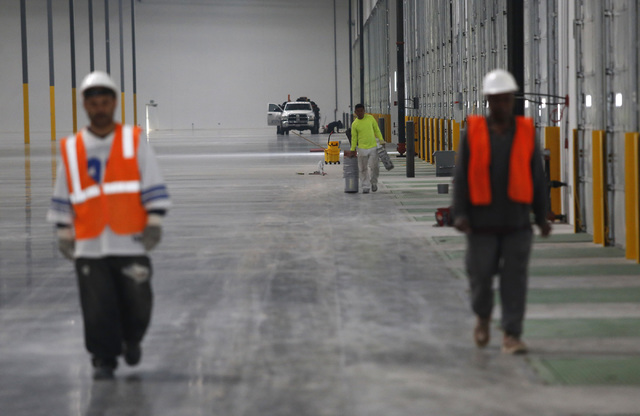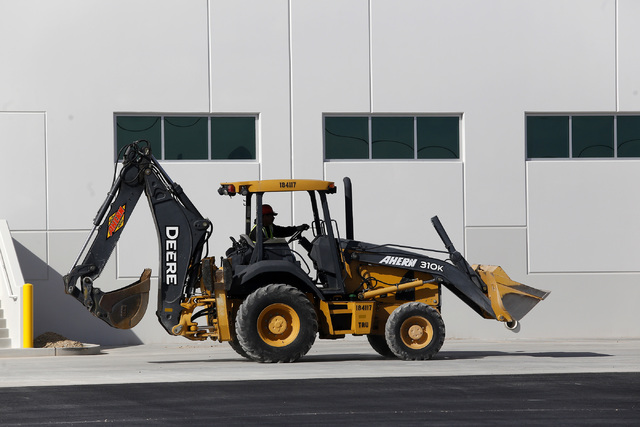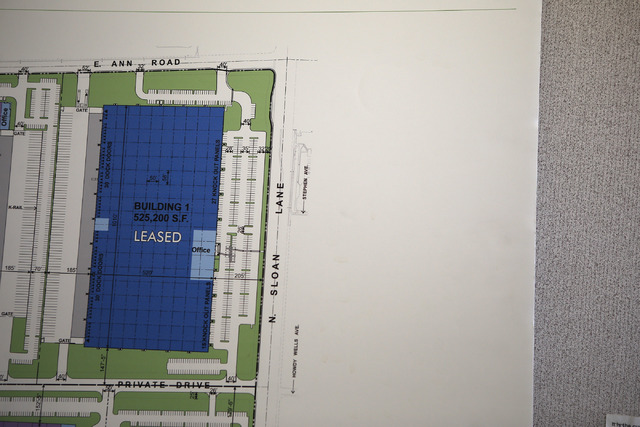 Bed Bath &Beyond is closer to moving a North Las Vegas warehouse operation into a logistics center under construction.
The 525,000-square-foot building for the home goods retailer's e-commerce operation will finish in a few weeks, said Garrett Toft of real estate firm CBRE. Toft represented the landlord, industrial real estate developer Prologis, in the deal.
After the exterior is complete, interior renovations will follow for the building at the intersection of Ann Road and Sloan Lane before Bed Bath &Beyond is fully operational.
A second, 622,000-square-foot building at the Interstate 15 Speedway Logistics Center is expected to finish around August, Toft said. Some groups have expressed interest in it, but no tenant is secured yet.
"There's activity," he said. "We'll have more to come."
Bed Bath &Beyond's e-commerce operation, which stores and ships products bought online and over the phone, will leave a warehouse at 3717 Bay Lake Trail, North Las Vegas, near the intersection with Gowan Road.
The operation is moving about six miles northeast. The landlord at the vacated site could not be reached for comment on whether another tenant has been found to take Bed bath &Beyond's place.
Bed Bath &Beyond spokeswoman Leah Drill declined to say how many people work at the current center or whether the retailer will hire new people after the move.
At the new commerce center, the developer still has a southern section to develop, which could house one 633,000-square-foot building and one 367,000-square-foot one, Toft said.
What attracted Prologis to the space was a Tropical Parkway off-ramp expected to finish construction in the first quarter of 2018 and more promised sewer infrastructure from North Las Vegas officials, he said.
"Those are all favorable things for this project," he said.
A few weeks ago, Prologis broke ground on another new corporate center where Interstate 15 intersects with Craig Road. Expected to finish around May, it is aimed at smaller tenants that need space between 40,000 and 100,000 square feet.
That industrial space has been underserved in the valley, Toft said. He and his colleagues are negotiating with potential tenants.
Contact Wade Tyler Millward at wmillward@reviewjournal.com or 702-383-4602. Follow @wademillward on Twitter.