Casinos shudder over possible federal requirement to divulge source of high rollers' gambling funds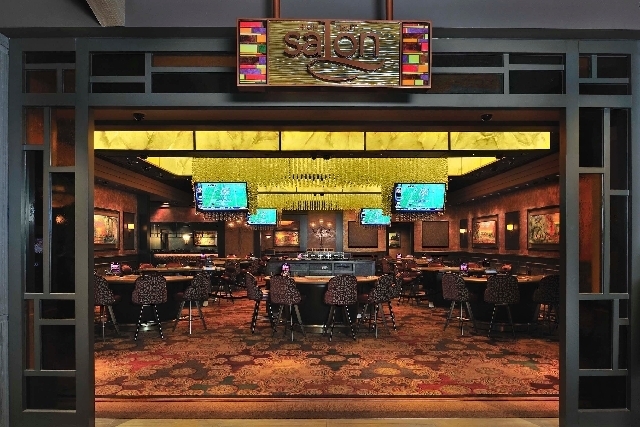 Word that the U.S. Treasury Department may soon require the casino industry to report the source of gambling funds used by their big spending high-rollers sent a few shock waves through corporate offices.
It wasn't so much a rumble as it was a magnitude 7.0 earthquake.
The move is part of a stepped-up effort by the Treasury Department's Financial Crimes Enforcement Network (FinCEN) to crack down on money laundering. Last September, FinCEN Director Jennifer Shasky Calvery told an audience at the Global Gaming Expo in Las Vegas that casinos could be subjected to the same requirements as banks and other businesses.
"Every financial institution, casinos included, should be concerned about its reputation," she said during a speech at the Sands Expo and Convention Center. "Integrity goes a long way."
A former gaming regulator said FinCEN hinted in the past that it could force casinos to comply with Title 31 of the Bank Secrecy Act. This is the loudest, however, the discussion has gotten.
Reuters reported last month that FinCEN will soon announce a requirement that casinos investigate the source of a player's bankroll under Title 31 of the Treasury Department's Bank Secrecy Act.
Casino operators have long contended gamblers will stay away from the tables rather than be subjected to what they believe to be an intrusion on their privacy. High-end baccarat play kept the Strip afloat during the recession, so any disruption in this business frightens gaming executives.
With the presence of Macau and Singapore, and the potential rise of resorts in South Korea, Japan and other Asian markets, the fear of lost business is worrisome along the Strip.
The day after the Reuters report, the American Gaming Association issued a statement saying it "is actively engaged with key federal agencies" in seeking some common ground on the matter.
"This is a serious issue that could radically alter the way that casinos do business," AGA President Geoff Freeman said in the statement.
Nevada had an anti-money laundering law on the books — Regulation 6A — but it was eliminated in 2006. Regulators said the rule became obsolete because the federal government took over the tracking of large cash transactions.
Fred Curry, a Washington D.C.-based partner in Deloitte Financial Advisory Services, who consults on anti-money laundering matters, said the casino industry is a decade behind other financial businesses when it comes to complying with Title 31 requirements.
Curry was a banking regulator when a similar rule was placed on the banking industry 15 years ago. Despite dire predictions that customers would take their business elsewhere, the banks survived.
It's not a matter of if, but when, FinCEN places the same onus on the gaming industry, Curry said.
"Casinos should be working now to get ready for the FinCEN announcement and improve their anti-money laundering programs," Curry said.
The signs are beginning to appear.
Last August, Las Vegas Sands Corp. struck a deal with federal prosecutors and paid a $47.4 million settlement to avoid criminal charges in connection with a money-laundering investigation at The Venetian.
The inquiry looked at casino play between 2006 and 2007 by Chinese-Mexican businessman Zhenli Ye Gon, who was linked to international drug trafficking. According to the government, he wagered $84 million. The company admitted it had failed to sufficiently scrutinize the gambler's suspicious cash transactions.
In the settlement, federal prosecutors commended Las Vegas Sands with boosting the company's anti-money laundering procedures and compliance measures.
In October, Caesars Entertainment Corp. said in a Securities and Exchange Commission filing that Caesars Palace was being investigated for possible money-laundering violations. The company revealed the FinCEN probe because it was creating its Caesars Growth Partners affiliate at the time.
Caesars didn't provide any detail or specifics about the matter. Curry said he suspects other casinos may be under investigation by FinCEN.
In an email, Freeman said gaming companies are "committed to a culture of compliance" and "deepening our partnership with FinCEN."
Others aren't so sure this is a good idea.
In a commentary for CDC Gaming Reports, Reno-based gaming consultant Ken Adams wrote that each time the federal government "has cast an eye upon the casino industry, it has cost casinos a great deal."
Some wonder if the potential action toward casinos by FinCEN is just an intrusive practice under the cover of national security. The last thing the gaming industry wants to see is a change in business policy that harms the customer experience without providing any meaningful law enforcement value.
Howard Stutz's Inside Gaming column appears Wednesdays and Sundays. He can be reached at hstutz@reviewjournal.com or 702-477-3871. Follow @howardstutz on Twitter.