Price per unit for apartment complexes up sharply since 2015 in Las Vegas
October 28, 2016 - 3:36 pm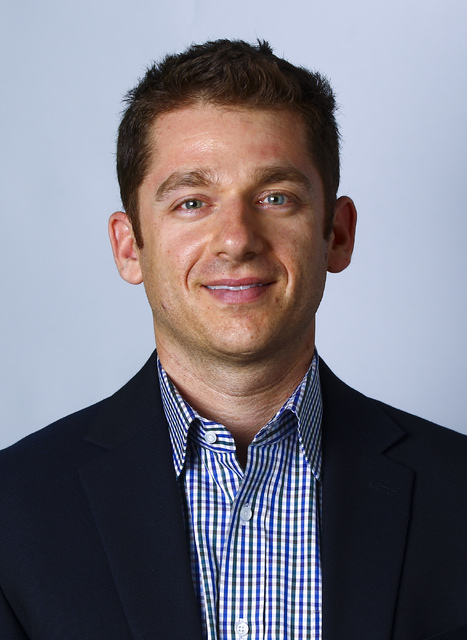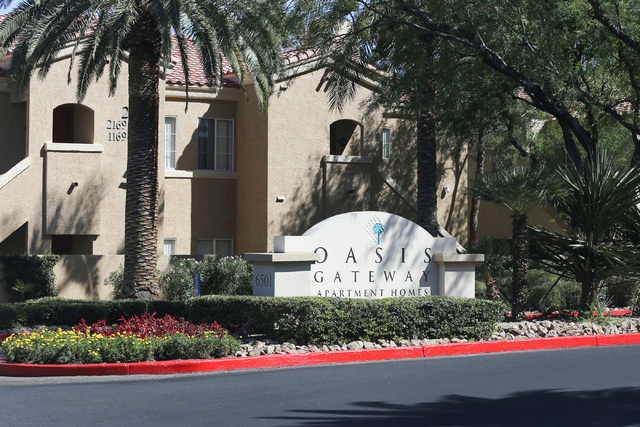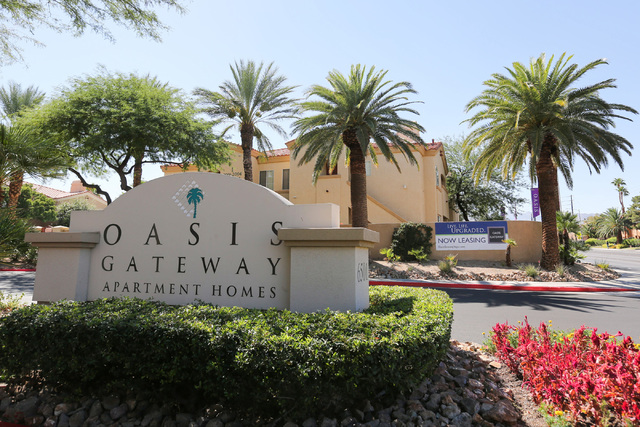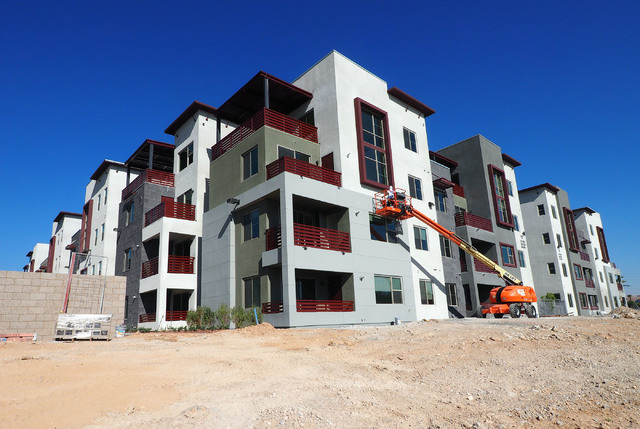 When it comes to Las Vegas housing, the valley is known as a place of sprawling suburbs packed with cookie-cutter homes.
But there are plenty of apartments, as well, and that sector has heated up with more tenants, higher rents and a burst of higher-end projects the past few years.
Lately, however, one aspect of the business has soared especially fast: sales prices.
Landlords are writing hefty checks for rental properties, paying prices that sellers probably only dreamed of a few years ago. Overall in Southern Nevada, investors paid an average of $110,111 per unit for apartment complexes this year by the third quarter, up 53 percent from 2015, according to brokerage firm Colliers International.
Properties that fetched big prices include Domain, at Coronado Center Drive and Eastern Avenue, which sold for $58.2 million, or around $189,000 per unit; The Wyatt, on Buffalo Drive just south of the 215 Beltway, which traded for $57.3 million, or about $185,900 per unit; and South Blvd, just east of Las Vegas Boulevard near Cactus Avenue, which sold for $53.6 million, or $167,500 per unit.
Landlords are betting they can push rents higher in Las Vegas, whose rates trail that of other cities. They'll probably be able to if jobs and wages keep climbing, and if many people, especially younger adults, stay as renters and don't buy a place soon.
The average asking rent for local apartments in the second quarter was $927 per month, up 12 percent from the same period in 2012, and the vacancy rate was 4.2 percent, down from 7.5 percent, according to research firm Reis Inc.
But, as Las Vegas learned the hard way last decade, prices don't go up forever.
In real estate circles, more than a few people question whether apartment developers are overbuilding, especially in the southwest valley, where much of the construction is concentrated. Renter demand doesn't seem to be softening, but if it eventually does, the glut of new supply could slow rent-growth or push prices down at many properties – good news for tenants, but not for landlords and their lenders.
It seems no one expects the market to overheat to the point that it collapses. Moreover, the rising sales prices still pale in comparison to what a luxury property in Henderson fetched last year. Vantage Lofts, a formerly mothballed condo complex, sold last September for around $38.2 million, county records show, or $347,000 per unit.
Las Vegas' rental market is a long ways from, say, San Francisco's or New York City's, where sky-high prices, tiny apartments and roommates are the norm.
Compared to Las Vegas, those cities have more culture, more mass transit and, in many cases, more career opportunities and better-paying jobs. But look on the bright side: despite the rising rents here, you won't be stuffed in a shoebox at $3,000 a month anytime soon.
Contact Review-Journal writer Eli Segall at (702) 383-0342. On Twitter at @eli_segall.
RELATED
Pent-up demand creates wave of luxury apartment development in Las Vegas Valley