Caesars reaches agreement ending bankruptcy objections; shares rise
January 13, 2017 - 6:00 pm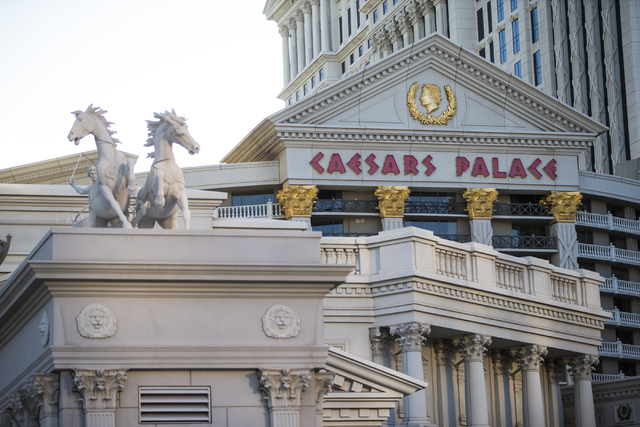 CHICAGO — Las Vegas-based Caesars Entertainment Corp.'s main operating unit has cleared the way for the casino operator to exit bankruptcy protection with an agreement that ends the last objection to its reorganization plan, lawyers told a U.S. judge on Friday.
The U.S. government's bankruptcy watchdog had objected to the reorganization of Caesars Entertainment Operating Co. Inc., the subsidiary that filed an $18 billion bankruptcy in January 2015, because of legal protections for the non-bankrupt parent.
The objection by the U.S. Trustee was a cloud over next week's trial to approve the Caesars unit's plan to cut $10 billion of debt and emerge from its two-year Chapter 11 bankruptcy.
But the last-minute deal with the U.S. Trustee removes that threat.
Details of the agreement would be filed later on Friday, Joe Graham, a lawyer for the bankrupt unit, said at a hearing at the U.S. Bankruptcy Court in Chicago.
Judge Benjamin Goldgar said that if the issues were resolved, "you can present an order and I'll sign it."
Apollo and TPG formed Caesars through the $30 billion leveraged buyout of Harrah's Entertainment in 2008, just before the U.S economy tipped into recession.
The company had warned for some time that it would have to seek Chapter 11 protection itself without a timely organization of its operating unit.
Caesars Entertainment agreed to pitch in $5 billion to the unit's reorganization in exchange for releases from creditors' claims that it looted the unit of choice assets such as The Linq Promenade and Planet Hollywood on the Strip prior to its bankruptcy.
Under the proposed reorganization plan, CEOC will be split into a real estate investment trust controlled by lenders and a separate operating company that will form part of a new restructured Caesars controlled by creditors.
Apollo and TPG will still own a 16 percent collective stake in the newly restructured Caesars.
Caesars Entertainment has about 70,000 employees worldwide and about 33,000 in Las Vegas.
Shares closed up 30 cents, or 3.47 percent, at $8.95.