Culinary asks for investigation of prospective owner of SLS Las Vegas
February 12, 2018 - 11:41 am
Updated February 12, 2018 - 5:23 pm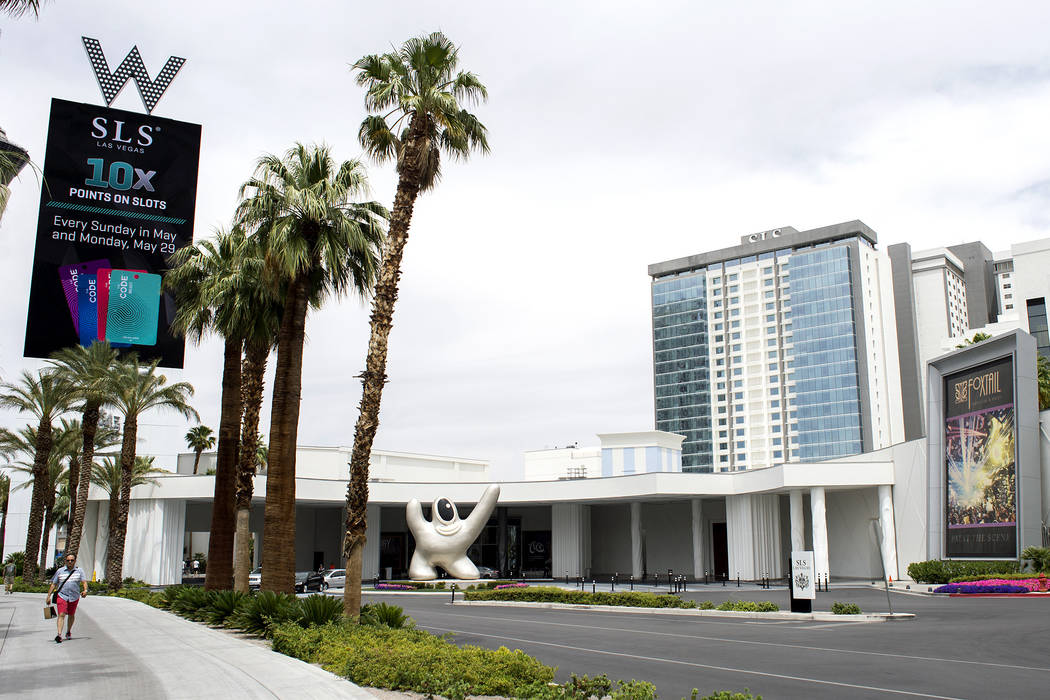 The Culinary Union has called on Nevada gaming regulators to investigate the legality of Alex Meruelo's purchase of the SLS Las Vegas amid tough labor negotiations with the Reno-based businessman.
In a letter to the regulators, the union said the Chinese EB-5 investors that loaned $400 million to the SLS did not did not approve the sale to Meruelo. The union also questioned his past use of a tax shelter and loans to his brother.
"What we have learned about Alex Meruelo is troubling and raises serious questions about his suitability to own and operate the SLS Las Vegas," Geoconda Argüello-Kline, Secretary-Treasurer of the Culinary Union said in a statement.
Meruelo fired back, saying the Culinary Union's accusations against him come as employees of his Grand Sierra Resort in Reno "independently" seek to exit the union. Meruelo and the union are expected to start talks Tuesday on a new contract for Grand Sierra Resort employees.
"We believe the Union's spurious accusations against Mr. Meruelo only serve to harm" the negotiating process, the company said in a statement Monday.
Culinary Union spokeswoman Bethany Khan said Meruelo has been running an "anti-union campaign" and that charges have been filed with National Labor Relations Board.
"We hope to resolve these issues by negotiating a fair contract with Grand Sierra," she said, calling the talks "difficult."
Meruelo's March approval
Meruelo last May announced he would buy the struggling SLS from San Francisco-based Stockbridge Capital Group for an undisclosed sum.
The completion of the deal was held up for months as some of the 800 Chinese families that had loaned the SLS $400 million with the hopes of receiving a permanent green card under the EB-5 program sued their management firm American Dream Fund to alter the terms of the sale.
The third and most recent proposal from Meruelo offered to pay the Chinese investors an amount that was equal to 20 percent of the equity value of the SLS in 2023.
Meruelo recently reached an agreement to complete the deal, said Andrew Diss, director of government affairs for Grand Sierra Resort. Meruelo will now seek final approval to acquire the SLS from the Gaming Commission on March 22, he said.
"That was the final piece the gaming regulators were waiting on," Diss said about the agreement.
Meruelo potentially faces another tough fight with the union when he takes over the SLS. The union will launch this month negotiations with the SLS and several other Strip casino operators on a new five-year contract.
The union is seeking wage increases for employees amid strong economic growth and rising inflation. However, the SLS continues to lose money, according to the November lawsuit filed on behalf of the Chinese debt holders.
Contact Todd Prince at tprince@reviewjournal.com or 702-383-0386. Follow @toddprincetv on Twitter.