Deal for Fontainebleau casino project expected by late summer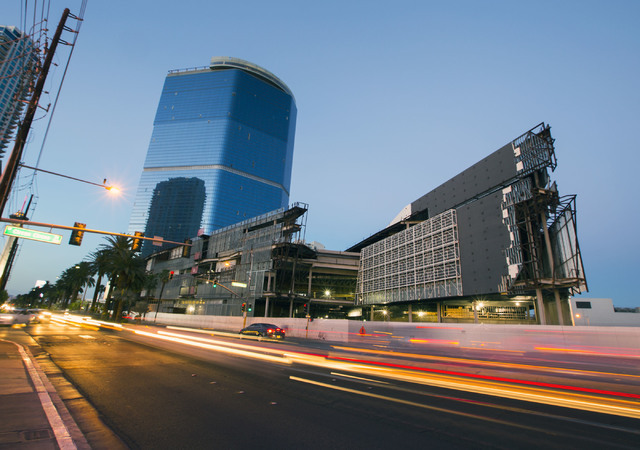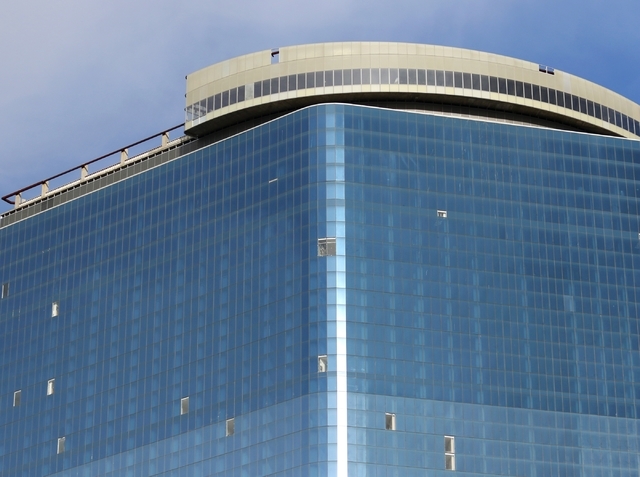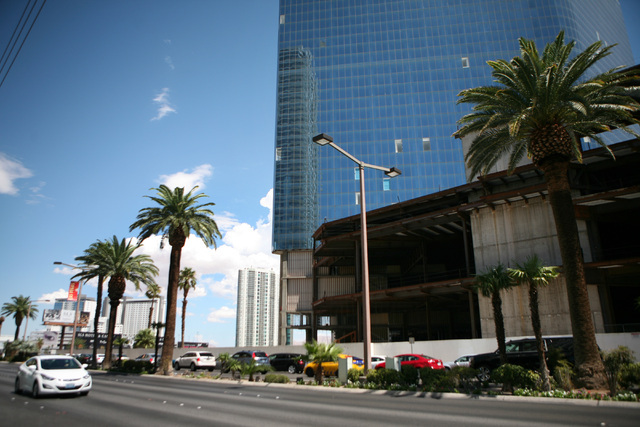 A deal is on the table for an entrepreneur to acquire the mothballed Fontainebleau casino project on the Strip, and it could be sold by the end of the summer, according to a brokerage firm handling its sale.
"There's still some work that has to be done, but there's a real deal on the table for sure and they have started their due diligence," said John Knott, executive vice president of CBRE Las Vegas, which listed the property in November for billionaire corporate raider Carl Icahn. "We're hopeful it gets done and have something to announce soon. These are real players who have spent a lot of time on the deal, and if their efforts go for naught, it's very expensive."
Knott wouldn't say much about the potential buyer and where they're from, except to say it's a entrepreneur who has a "presence" in the gaming industry. There's also financial entity involved which Knott called "impeccable."
The potential buyer has been interested in the property since it was listed in November, Knott said. Reports in January suggested a deal may happen within 60 days, but it's taken longer.
"The buyer who's taking the lead on this is an entrepreneur but to be able to be successful, we required him to go through certain hurdles to demonstrate they have the financial capacity," Knott said. "That means a money partner supporting them and that has evolved in the last two months. He has a capital partner. He has a gaming partner, and he has a hotel partner."
Icahn bought the property out of bankruptcy in January 2010 for $150 million and listed it for $650 million. Knott said the proposed sale is for "around the full price."
The initial plans for the project called for 3,875 hotel rooms and condominiums. Construction on the 730-foot building began in 2007, with an estimated completion price of $3 billion. Its original developers, Fontainebleau Resorts of Miami, spent $2 billion and two years on the project before the economy crashed. When the global banking crisis hit in 2008, Bank of America and JP Morgan Chase canceled $770 million in loans in April 2009. With the project 70 percent complete, the developers filed for Chapter 11 bankruptcy two months later.
Knott said he expects the project to go forward in a similar fashion to its design. He's suggested it could cost about $1.2 billion to finish the project, and it would take two years to finish the tower.
When it went on the market, CBRE said it marketed the property to both existing gaming companies and investors from Asia and other countries.
CBRE said it has shown the property to a couple of dozen people interested in it, but Knott said it's a difficult proposition for people to meet the asking price and have the capital to finish the construction. There's not a lot of ready capital for development in Las Vegas unless it's a company like MGM Resorts, he said
"Why we don't have a deal done is a question mark mostly because we didn't have a large gaming company that says we want to have that asset," Knott said. "People are saying until we have the supply sided figured out of what we need, we're not going to take on new development. You have to compete with the Forum Shops and the rest of the things out there."
John DeCree, director and head of North America research for Union Gaming, said he hasn't heard a lot about a potential sale, except there hasn't been interest from gaming companies in Las Vegas, especially for that price.
"I would believe it coming from them," DeCree said of CBRE. "Someone has to be interested in that parcel on the Strip. It's a hefty price tag, and I am not sure if it will fetch $650 million. I wonder if someone is interested at a lower price point. If Carl Icahn would let it go for lower given that it's been on the market for a while, that might be the case."
DeCree said he thought less $500 million would be the right price for the property but that more could be paid if they had the right plan for development. It will take another $1 billion plus to make it an attractive resort given how competitive the Strip has become, he said.
"If you are thinking a $500 million price tag and a billion-plus to finish it, that's still a hefty investment," DeCree said. "Resorts World is looking to put a couple of billion dollars into the ground right up the street. Steve Wynn is talking about a $1.5 billion investment in the Paradise Park project. It's been a stale project for so long that it would be great to see something come of it. The Strip can support a little more supply given where the visitation trend is going, but it's an expensive proposition for folks to come in."
Follow the Review-Journal on Twitter: @reviewjournal
RELATED
Fontainebleau owners agree to cover up Strip eyesore
Fontainebleau goes on the market — asking price $650M
Wynn, Fontainebleau changes could boost north Strip