Developer: Revel reopening to begin Wednesday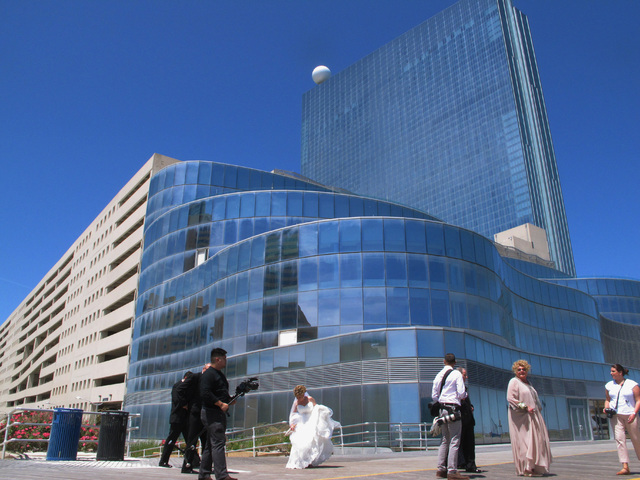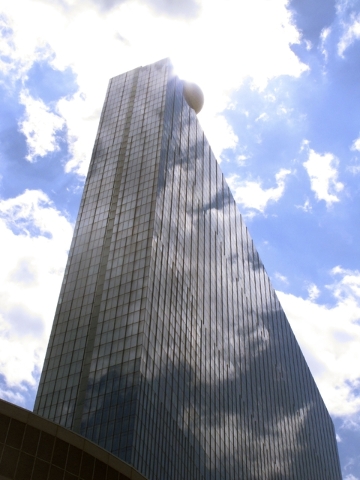 ATLANTIC CITY — Revel, Atlantic City's most spectacular casino flop, will begin to reopen Wednesday under new ownership that views gambling as only a tiny piece of the action.
Glenn Straub, who bought the $2.4 billion resort from bankruptcy court last year for $82 million — or about 5 cents on the dollar — said Thursday that 900 hotel rooms will open on Wednesday.
They will be occupied mostly by guests of a company he is hiring to operate the casino, which Straub hopes to have open by late August. He said people who learn the resort is open are welcome to check in. There is not yet a phone number or website for the new resort.
In an interview with The Associated Press, Straub would not identify the casino operator, saying it is receiving the final state approvals needed to run a casino.
Kerry Langan, a spokeswoman for the state Division of Gaming Enforcement, said the division is working with Straub's company and its attorney "to secure all appropriate licenses and authorizations."
Straub won't yet say what the new endeavor will be called. But he did give a hint, saying, "We have some Asian painters coming up with the artwork."
Revel opened in 2012 just as the stock market and the economy crashed. It had high hopes of turning around Atlantic City's declining casino market but it never caught on with gamblers.
The casino went bankrupt twice under staggering amounts of debt that it never came close to paying, and shut down in September 2014. It was one of four Atlantic City casinos to close that year.
Straub, a polo-playing millionaire from Florida, originally cycled through a series of offbeat ideas for the site that included a medical tourism facility, a so-called "genius academy" where the world's top minds would tackle society's problems, an equestrian facility and even a temporary home for Syrian refugees.
He laid out an ambitious schedule for the debut of amenities beginning next Wednesday. In addition to 900 of the facility's 1,600 useable hotel rooms being open that day, Straub said Revel will offer a rope-climbing course; a zip-line ride; an e-sports lounge where fans of online games can follow skilled players; 13 beachfront cabanas, and the conversion of part of the parking garage into a 13-story bicycle endurance course. Surfing, windsurfing and scuba lessons will be available on the beach, and a day-club (different than the former HQ club that operated at Revel) will open, along with a 32-room spa, he said.
July 1 offerings include a burlesque show that will debut at a reopened nightclub; a comedy club; and a section of white-sand beach called Nikki Beach, including a volleyball court; and seven indoor and outdoor pools.
On Aug. 15, Straub said horse rides will be offered on the beach, and a salon will open. Virtual reality machines and indoor and outdoor music festivals with up to 8,000 fans also are to start. Ten restaurants will be up and running, he said, along with a rock climbing wall and skydiving machine, and a heliport for high-rollers to fly in and out of Atlantic City.
By December, three 75-seat movie theaters are to open.