Former salon workers file suit against Cosmopolitan's parent company
Updated May 30, 2018 - 6:59 pm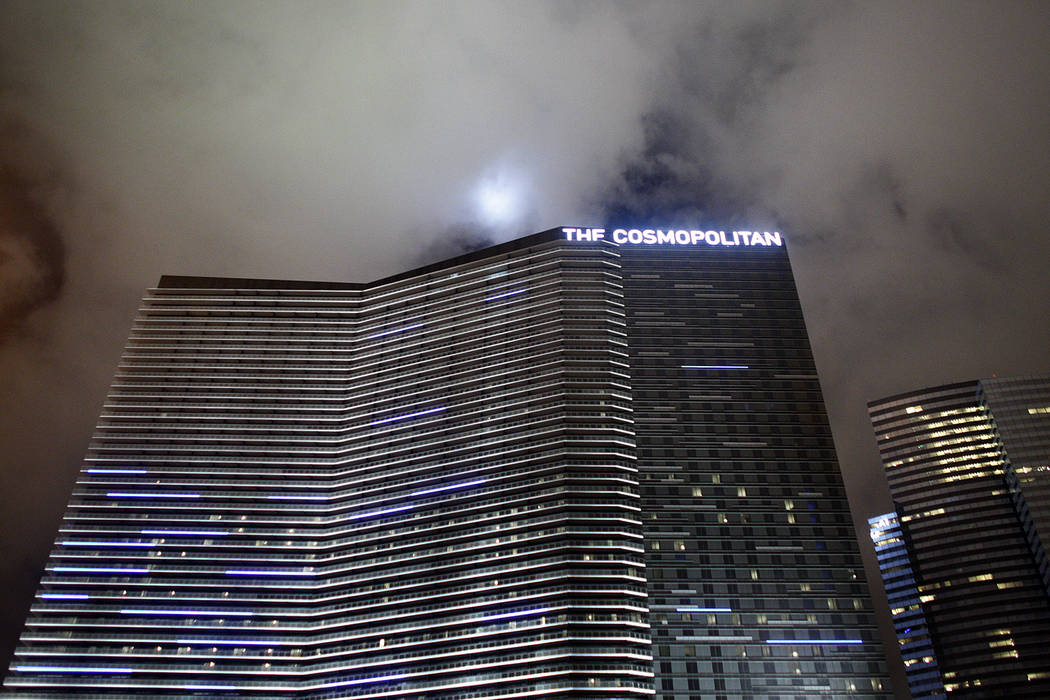 Fourteen former hair stylists and nail technicians at The Cosmopolitan of Las Vegas' Violet Hour salon have filed a lawsuit in Clark County District Court against the resort's parent company.
The 14 plaintiffs, who stopped working at the salon between Nov. 30 and Jan. 31, are alleging Nevada Property 1 LLC, parent company to The Cosmopolitan, failed to provide adequate ventilation at the salon, exposing workers to toxic chemicals and health risks.
The complaint, filed on April 24, accuses the company of fraud, intentional infliction of emotional distress and retaliatory termination.
Late Wednesday, a representative of the property emailed, "As a matter of company policy, The Cosmopolitan of Las Vegas does not comment on ongoing and current litigation."
"Plaintiffs have worked in a noxious cavern of toxic chemicals for years while The Cosmopolitan's management has repeatedly turned a blind eye to numerous complaints with knowledge and with the desire that plaintiffs would suffer serious physical and-or emotional injuries by continuing to work at the Violet Hour," the lawsuit said.
The lawsuit said workers have been exposed to formaldehyde and other toxic chemicals since the salon opened in December 2010. Workers have suffered "miscarriages, severe damage to their reproductive systems, chronic damage to their respiratory systems," headaches, dizziness, sore throats, anxiety, depression, insomnia, coughing, wheezing, asthma, memory loss and nausea, the lawsuit said.
The lawsuit alleges that The Cosmopolitan was designed as a luxury condominium. When it opened, it was converted to a hotel-casino, the lawsuit said, and the salon was located on the 14th floor of one of the building towers in a space that was not adequately designed to accommodate and properly ventilate a salon.
Contact Richard N. Velotta at rvelotta@reviewjournal.com or 702-477-3893. Follow @RickVelotta on Twitter.