Gaming manufacturer relocates from Canada to Las Vegas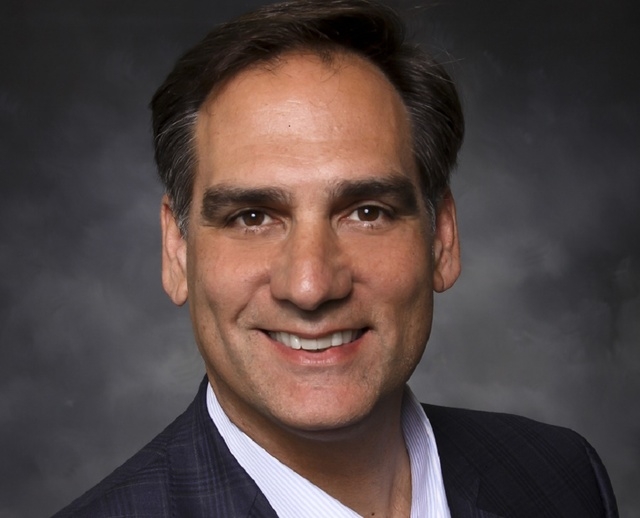 A gaming manufacturer has relocated its operational headquarters from Eastern Canada to Las Vegas.
DEQ Systems Corp., which was founded in 2002, moved into 5,000 square feet of office space at 6140 Brent Thurman Way in April. Coupled with employees who relocated from Canada and new hires, the company will have 25 employees in Las Vegas by the end of the year, said Joe Bertolone, president and chief executive officer.
The Las Vegas office will house executive staff, product compliance, product development and sales and marketing staff.
Research and development and product development operations counting for 23 employees will remain in Quebec City.
"If you're going to be in the gaming business, you got to be in Las Vegas – the gaming capital of the world," Bertolone said. "We're excited about the resources and the human capital we have access to. Our customers are here. A lot of our business is based out of the West Coast and Asia. It's much more convenient to access those customers, and our suppliers and supply chain is here."
DEQ specializes in table games and progressive jackpot technology and has its systems and games installed in more than 300 casinos in 30 countries around the world. The company said it's partnered with MGM Resorts International, Boyd Gaming, and Station Casinos to offer new carnival and propriety table games to their pits.
DEQ has two main lines of business with table games. It leases and markets proprietary table games such as EZ Baccarat, EZ Pai gow and Player's Choice 21. That accounts for about 50 percent of the business, Bertolone said.
The other half of the business is table game systems – progressive systems that fit on tables, Bertolone said. Those systems allow players to make side wagers. It goes into a pool and based on certain events that happen on the table, the player can win that pool, he said.
"Those would be for any poker derivative games, Player's Choice 21, Pai gow, blackjack games, and any games in the pit," Bertolone said.
EZ Baccarat is the company's top game, Bertolone said. In a normal game, there's a 5 percent commission associated with the play, but in this case the commission associated with the game is taken out, making it a faster and cleaner game, he said.
The company announced its added more than eight new products in the last year containing casino property solutions, and it's growing at a fast pace. In its first quarter report, the company reported a 17 percent increase in revenue to $2.47 million, up from $2.12 million in the first quarter of 2015.
"Gaming in North American has made a resurgence in the last two or three years, and we're positioning ourselves to take advantage of that," Bertolone said "That's part of the reason why we moved our offices here and investing in the human capital here in Las Vegas."
While slot machines in North America earn casinos the majority of their revenue, table games are a growing part of any casino floor, Bertolone said. It's not going to eclipse slot machines, but he said his company wants to take advantage of that growth and provide products that help customers grow and make money.
"We're excited about where table games are and where they're going," Bertolone said. "It's one of the areas of the casino that are getting a lot of attention because of the social nature of the play. Everyone is searching for ways to reach millennials and bring excitement back into casinos. Over the course of the last couple of years with the slot replacement cycles slowed down, casinos are focusing on their other revenue streams. The pit is where they're seeing increased revenues, and they're paying a lot more attention."
DEQ has a warehouse at 7235 Bermuda Road where it houses equipment, service teams and technicians. The warehouse operation started in 2005 and has seven employees.
The company serves international customers through Singapore and Macau where it has two employees.