Grand Sahara Resort is temporary 'working name' for SLS Las Vegas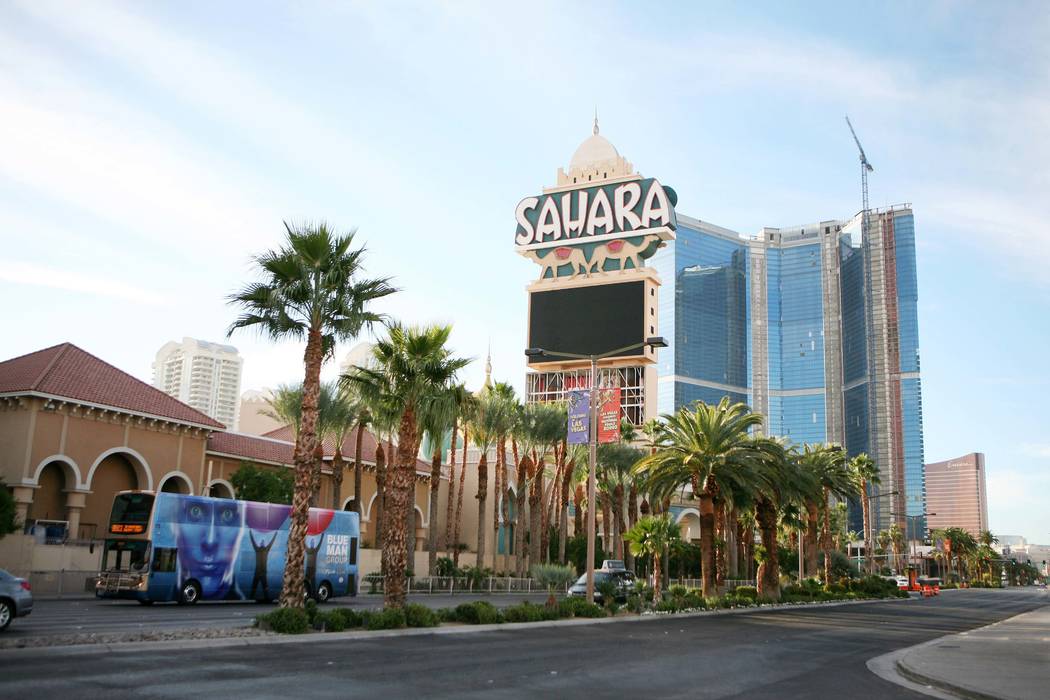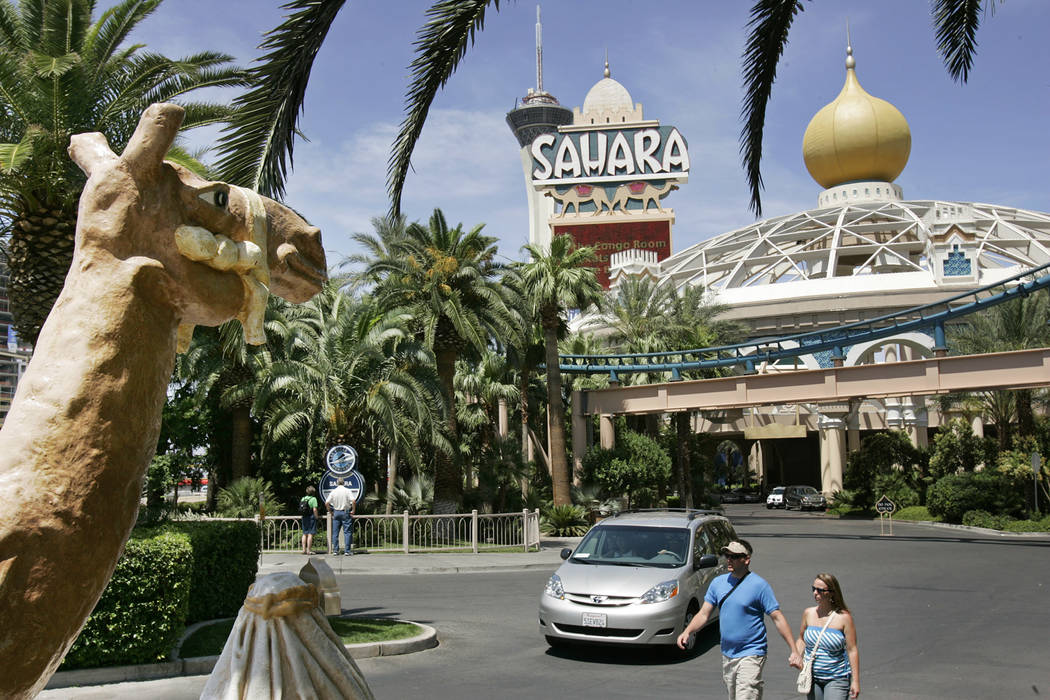 Meruleo Group said it still has not chosen a new name for the recently acquired SLS Las Vegas, but county permits refer to the property as Grand Sahara Resort.
The name matches social media speculation that spread within hours of Meruelo Group announcing in May 2017 that it had agreed to buy the struggling SLS Las Vegas, formerly the Sahara, from San Francisco-based Stockbridge Capital Group.
"We have not determined the name of the new property. It was a working name at the time that the plans were written up several months ago," Meruelo Group spokesman Christopher Abraham said Tuesday in reference to the July county filings.
Clark County issued permits July 3 and on Monday under the project name Grand Sahara Resort that detail $3.5 million worth of work on an interior remodel at the SLS.
Property owners sometimes file documents with Clark County using a placeholder name until a final one is chosen.
The rumored name closely resembles the Grand Sierra Resort in Reno, which is also owned by Meruelo Group.
Brand recognition
Sahara, which featured a Moroccan onion-dome minaret over its porte-cochere, was known as a hangout for the Rat Pack of Frank Sinatra, Dean Martin and Sammy Davis Jr.
Stockbridge and partner SBE Entertainment purchased it in 2007 and shut it four years later for a $400 million renovation. The property reopened in 2014 as the SLS to target a jet-setting millennial crowd.
However, the resort struggled from day one in part due to its location on the deserted north Strip. It still had not earned a profit when Meruelo Group agreed to buy it last year.
Meruelo Group said earlier this year it would conduct a brand recognition study on the SLS. The new owner has the right to continue using the SLS brand name but plans to rebrand the property sometime in 2019, Abraham said.
Michael McCall, a professor of hospitality at Michigan State University, said Sahara would likely resonate more with Strip visitors than SLS.
"It has a history in Las Vegas and is consistent with a mental desert theme," McCall said. "More consumers are likely familiar with it."
'Ready to rock and roll'
Meruelo Group said in March it would invest up to $100 million in the coming years to revamp the 66-year-old property, including refreshing the game floor, enhancing the pool area and upgrading rooms.
The property has 1,600 rooms, including a 289-room tower operated under the W hotel brand.
Meruelo Group's decision to wait until next year for the official rebranding — after it has made significant property upgrades — makes sense, said Josh Williams, director of client services at Fresno-based Catalyst Marketing Company. Williams has worked on five casino rebrandings over the past year.
"If you are not ready to rock and roll when you announce something big like a name change, it can definitely hurt you," he said.
The key to reviving the property will be Meruelo Group's overall marketing campaign and knowing what demographic it is targeting, Williams said. Meruelo Group owns TV and radio stations and plans to use them to promote it's new property.
"Just a name change is not going to keep you alive in Las Vegas," Williams said.
Contact Todd Prince at 702-383-0386 or tprince@reviewjournal.com. Follow @toddprincetv on Twitter. Contact Wade Tyler Millward at 702-383-4602 or wmillward@reviewjournal.com. Follow @wademillward on Twitter.