MGM Cotai opens after months of delays
February 13, 2018 - 5:30 pm
Updated February 13, 2018 - 7:24 pm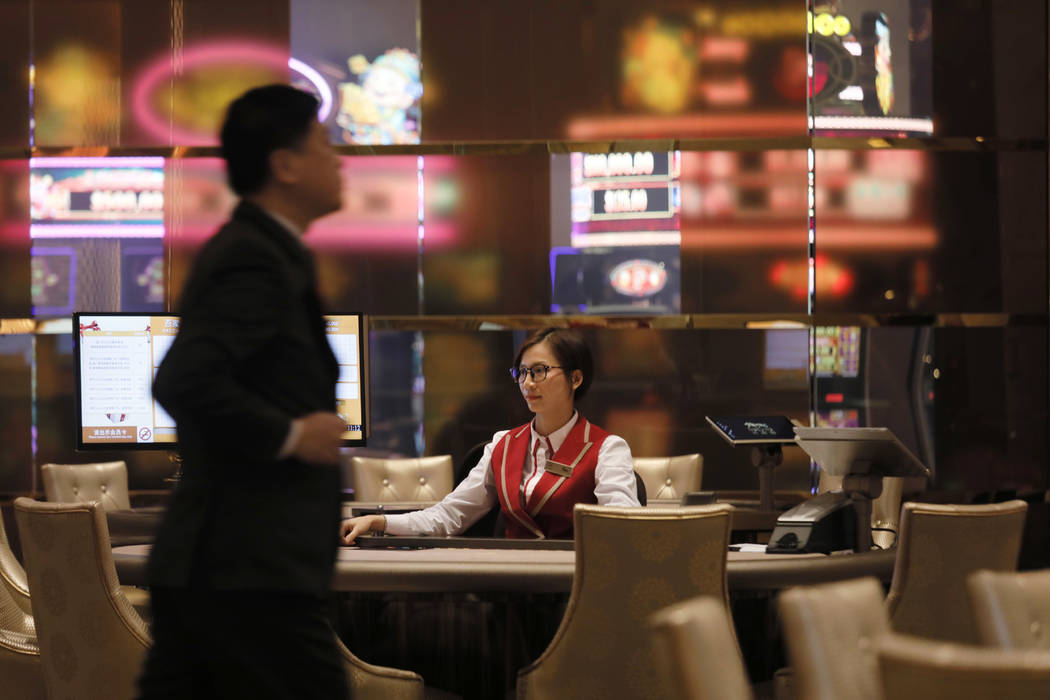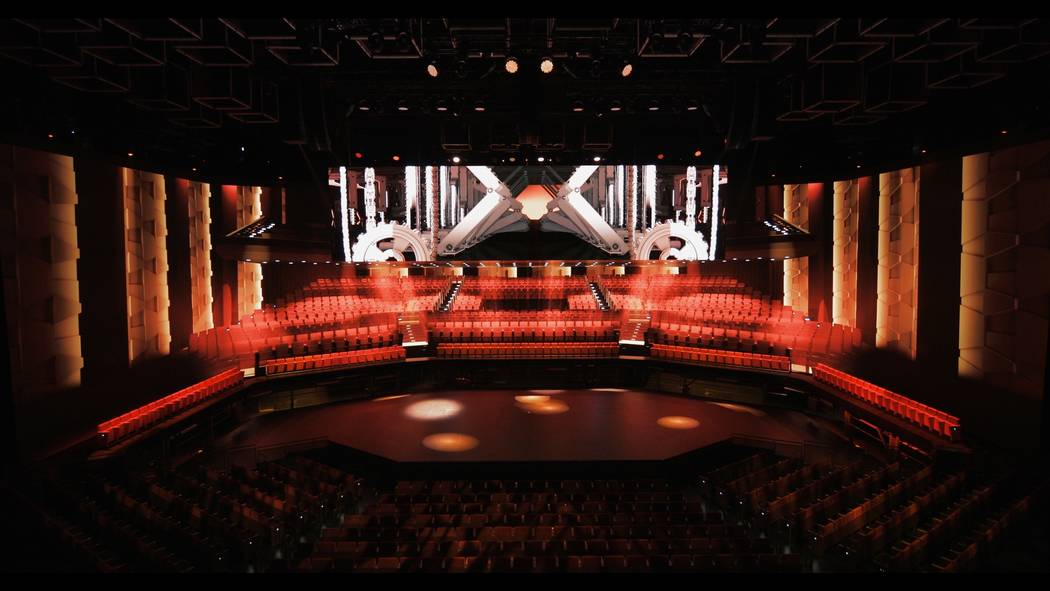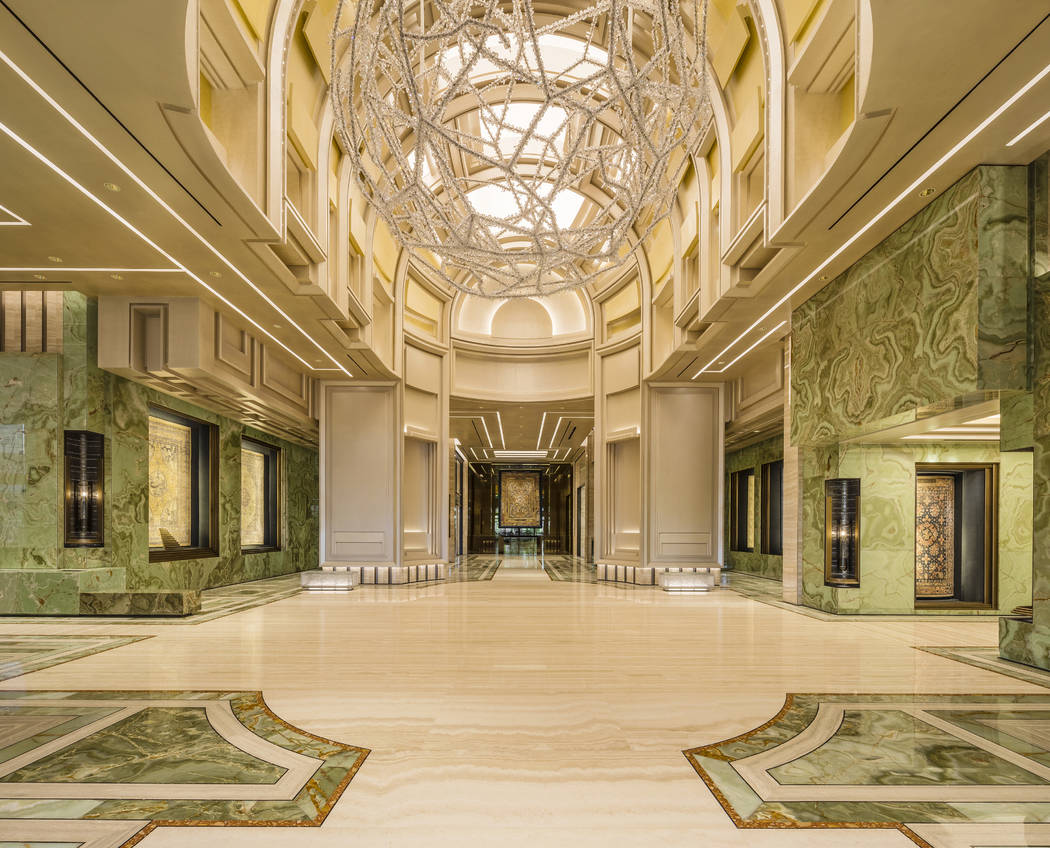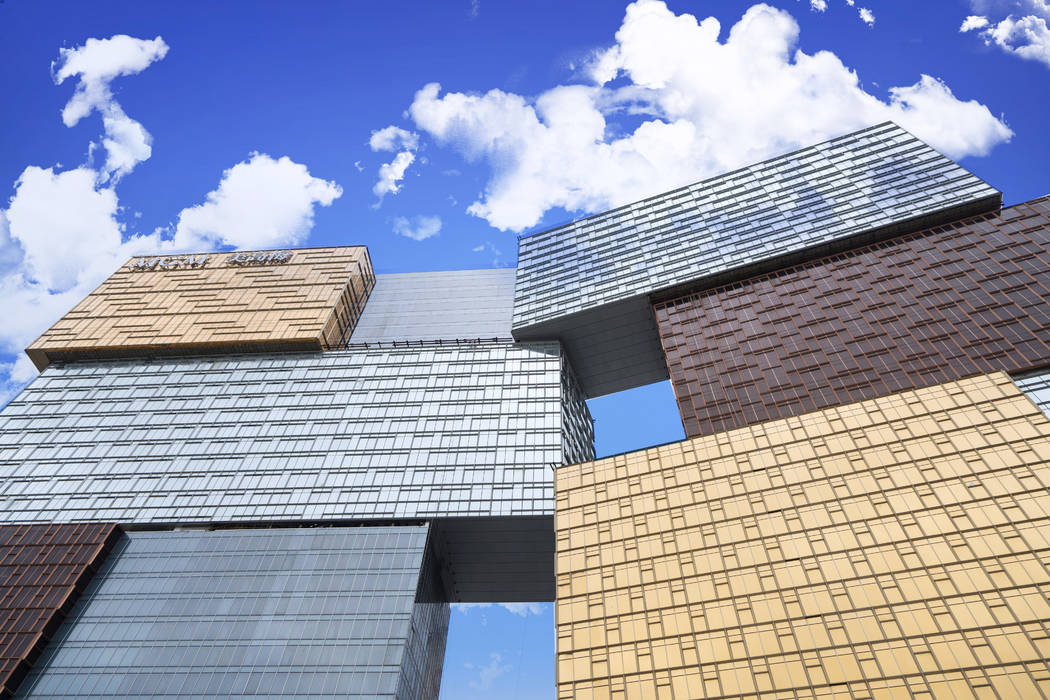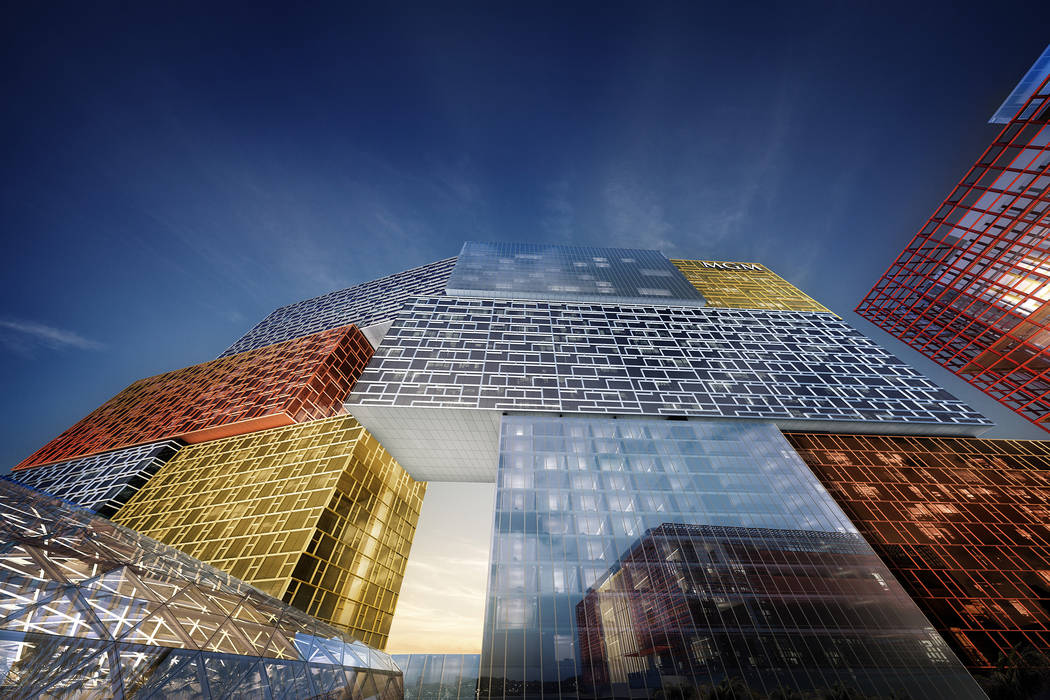 After months of delays, MGM Cotai, the 1,390-room hotel-casino just off Macau's Cotai Strip, has opened its doors and is expecting massive crowds for Lunar New Year in the next few days.
The 35-story, $3.4 billion resort, MGM Resorts International's second in Macau, the former Portuguese colony taken over by the Chinese in 1999, is designed to resemble stacked, multihued jewelry boxes and is highlighted by the company's trend of openly displaying public art pieces.
It's the second — and the largest — of three major casino projects being completed by the company over a two-year span.
MGM opened its $1.4 billion National Harbor property in Maryland outside Washington in December 2016 and is set to unveil the $950 million MGM Springfield in Massachusetts later this year.
The company initially had hoped to open MGM Cotai last year, but Typhoon Hato, which battered portions of the Philippines, Taiwan, Vietnam and Hong Kong and killed 26 people in August, flooded and damaged the construction site.
MGM Resorts then targeted a Jan. 29 opening but later cited unspecified licensing delays.
But the resort open now, and company executives were in Macau for Tuesday's VIP arrivals.
Several representatives of Macau's government joined Jim Murren, chairman and executive director of MGM China Holdings and the parent company's chairman and chief executive, and his business partner, Pansy Ho, co-chair and executive director of MGM China Holdings, for the opening.
Longtime Macau casino executive Grant Bowie, MGM China's CEO and executive director, is the local property's top executive.
For Bill Hornbuckle, president of MGM Resorts, the opening marks the end of a three-week trip to Asia that included a stop at the recently opened nongaming Bellagio property in Shanghai and an appearance in Japan, where MGM is positioning itself to compete to open an integrated casino resort.
"I haven't been home in a while. My wife forgets who I am, I think," he said.
Baccarat dominates floor
The property's 175 table games, dominated by baccarat, and the 1,500 slot machines are churning and are expected to boost mass market play and more than double the revenue generated by MGM Macau on the city's peninsula.
Hornbuckle expects 30,000 to 50,000 people to pass through MGM Cotai's doors every day during the Lunar New Year holiday that begins Friday.
Technology and art are the biggest draws for MGM Cotai, which is across the street from the opulent $4.2 billion Wynn Palace opened in August 2016 by Steve Wynn.
Hornbuckle said the mass-transit system construction that plagued the opening of Wynn Palace has been cleared, making it easier for visitors to find their way to MGM Cotai.
Macau and the Chinese central government have encouraged the development of attractions appealing to a mass market. MGM Resorts has responded with the Spectacle, the centerpiece of the property's entertainment offerings.
The Spectacle is billed as the world's largest display of permanent LED video screens, with 25 of them that are four stories high and as long as a football field. The digital art shown on the Spectacle have been designed by artists Joel Sartore, Magda Indigo, Garth Williams, Rob Kesseler and Wolfgang Stuppy.
Images portray several UNESCO World Heritage Sites of China with seven hours of content in six themes.
Complementing the technology is the world's largest art garden, called Nature's Art, which has more than 100,000 plants and more than 2,000 plant species, including 200 different types of orchids, most native to Hong Kong and Macau.
Several extinct species from the 19th and 20th centuries were brought back to life using botanical garden seed banks in Hong Kong and Europe.
Nearly 1,400 rooms
The property's 1,390 rooms and suites include 1,248 standard rooms totaling about 19,500 square feet, 99 suites totaling about 73,500 square feet, 16 skylofts with 147,500 square feet and 27 Mansion Villas totaling 1.1 million square feet.
A 9,000-square-foot pillar-free ballroom can accommodate up to 1,000 people. The $100 million MGM theater, which can hold 2,000 people in 10 different configurations, will be home to three resident shows, including "The Experience," a 10-minute technology display showing the theater's engineering and architectural dexterity, and "Destiny," an immersive theatrical production inspired by television game shows and adventure video games.
The property's Sky Lounge, located on the 33rd and 35th floors, provides a meeting place for residents of the Skylofts.
About 80 percent of the property's retail space was accessible when the doors opened.
MGM Cotai is overseen by a 38-ton MGM Golden Lion 33 feet tall and made from 32,000 sheets of 24-karat gold foil. The $12.7 million art collection within the property features more than 300 contemporary Asian paintings and sculptures, as well as 28 Chinese imperial carpets dating from the Qing Dynasty that once adorned the Forbidden City in Beijing.
Contact Richard N. Velotta at rvelotta@reviewjournal.com or 702-477-3893. Follow @RickVelotta on Twitter.
MGM Cotai's restaurants
Four celebrity chefs have taken up residency at MGM Cotai where there are nine restaurants and dining concepts:
— Grill 58 Degrees, by Mauro Colagreco, a 196-seat restaurant specializing in meat.
— Aji, Macau's first Nikkei restaurant, with 119 seats, by Mitsuharu Taumura.
— Coast, by Graham Elliot of "Top Chef" fame, a 216-seat restaurant with West Coast flavors.
— Janice Wong MGM, a 68-seat pastry shop.
— Chun, a 146-seat fine dining restaurant with a Cantonese menu.
— Five Foot Road, a 136-seat establishment with Chengdu dishes from Sichuan cuisine.
— Hai Guo, a 168-seat seafood hotpot and regional Chinese restaurant.
— Mian Du i Mian, a 24-hour, 207-seat Chinese restaurant making homemade noodles and dumplings.
— Bar Patua, a 43-seat contemporary bar serving cocktails with oriental ingredients, including Chinese tea and herb.