Nevada casino smoking ban not likely as others consider
Updated March 5, 2023 - 9:55 pm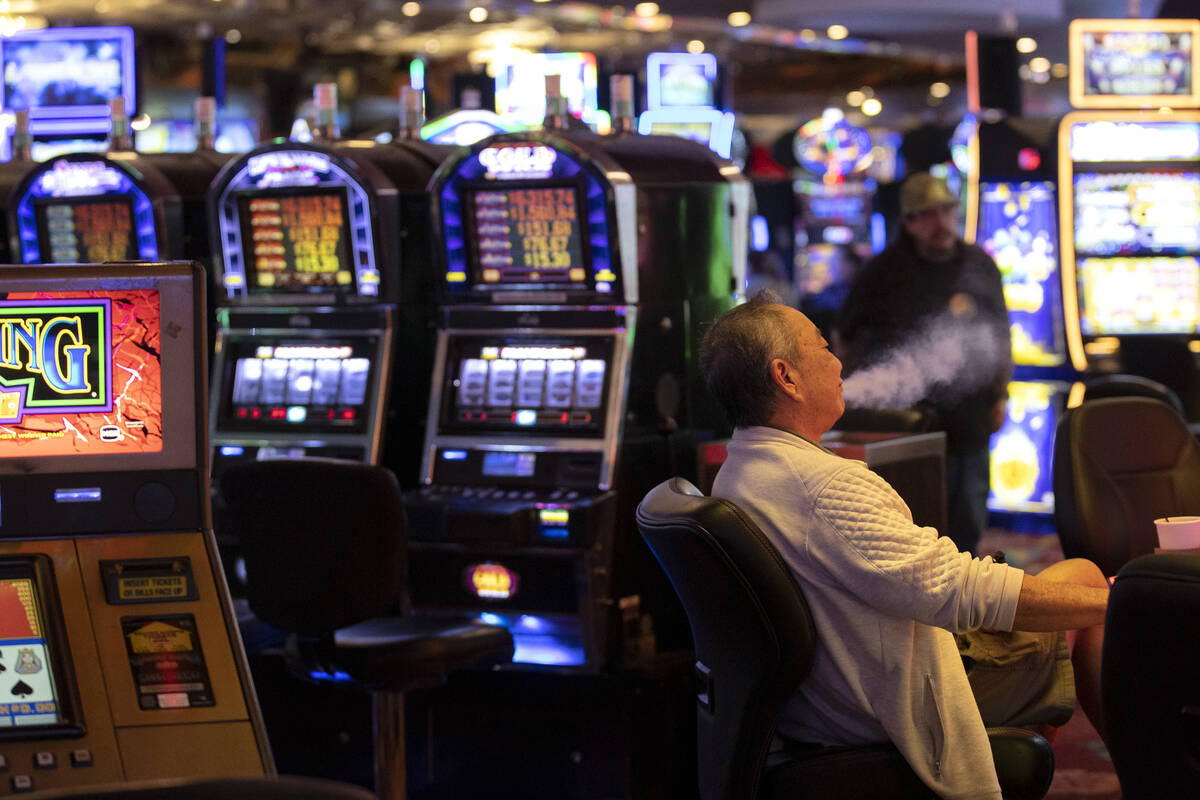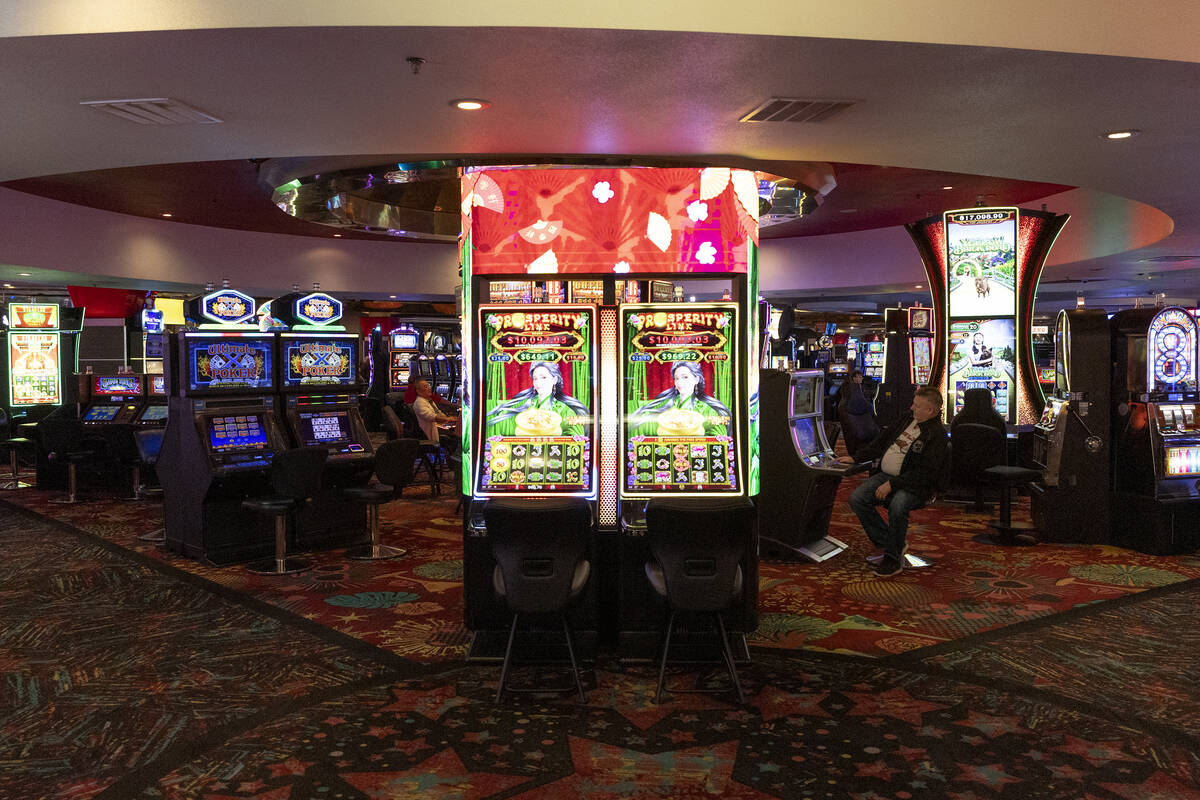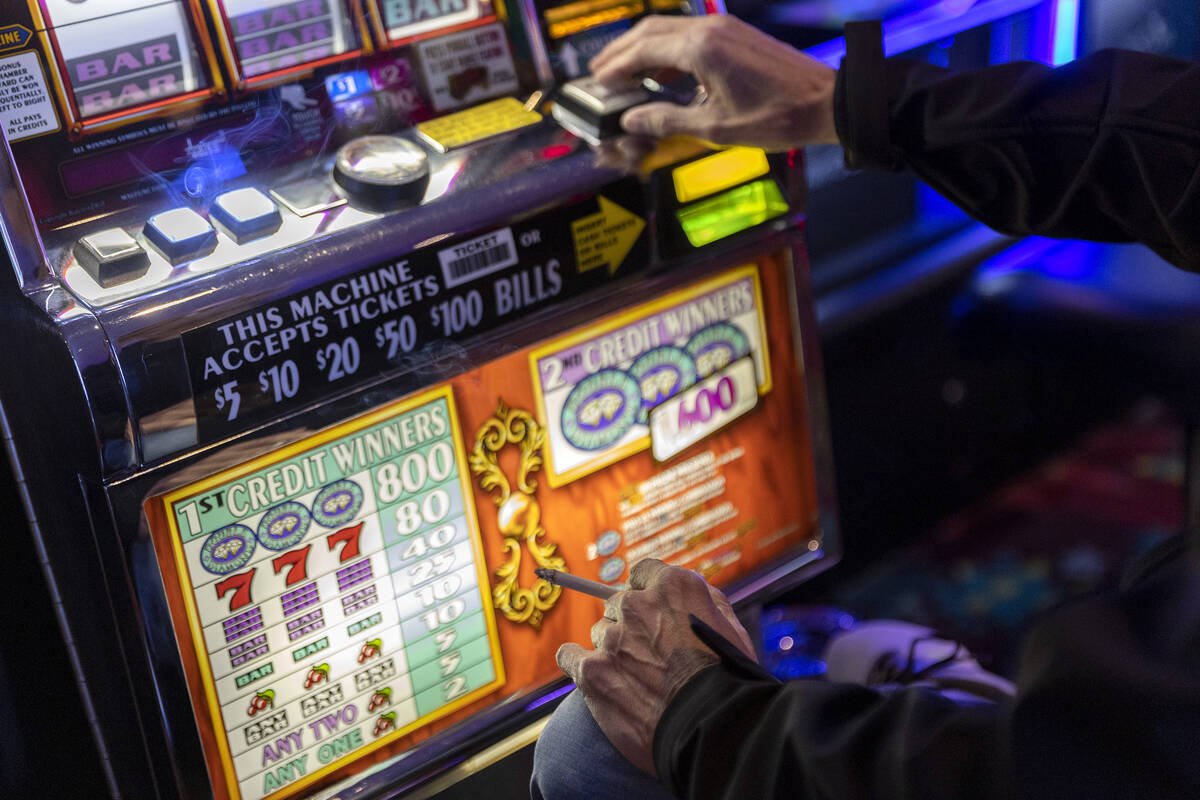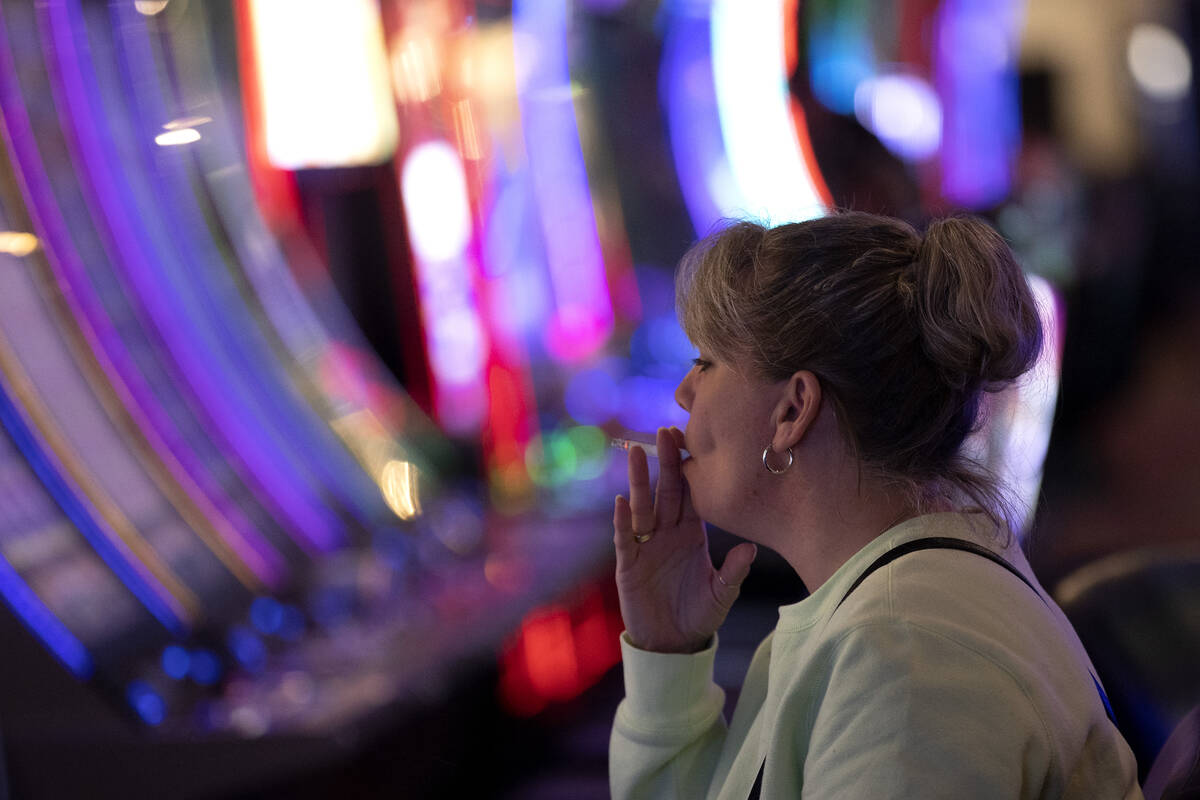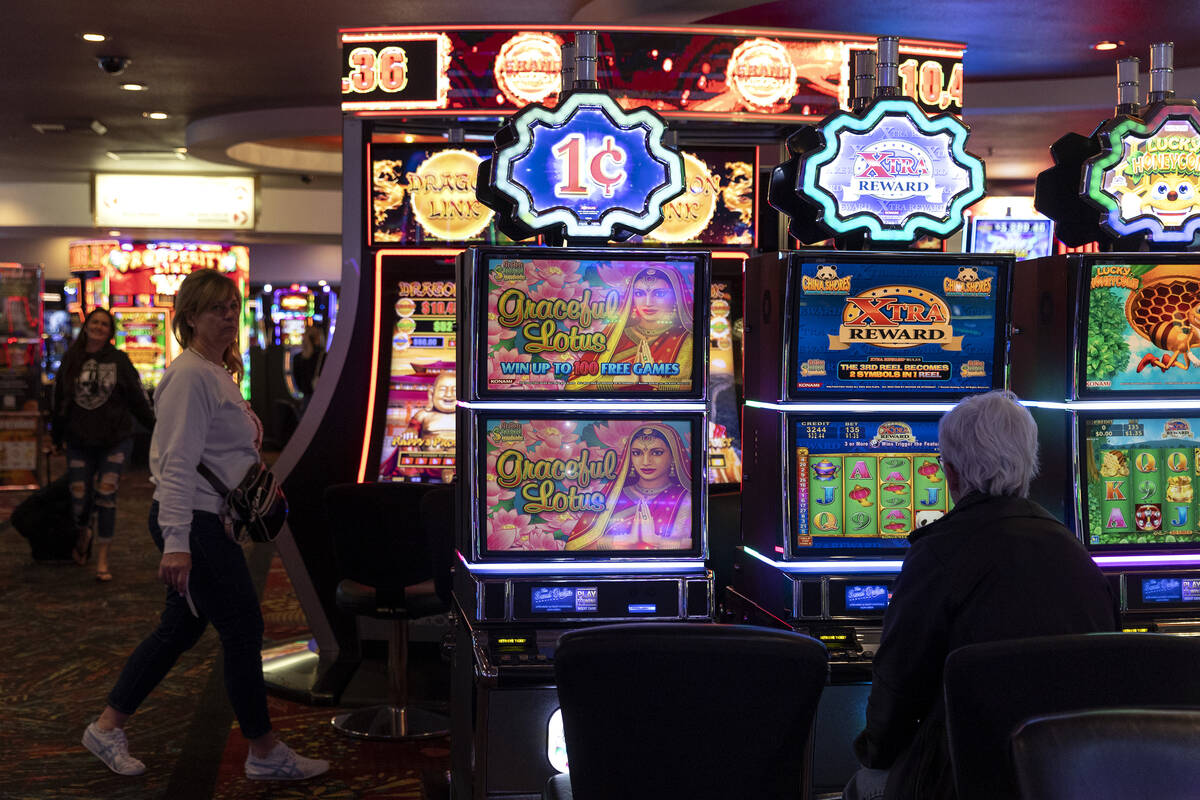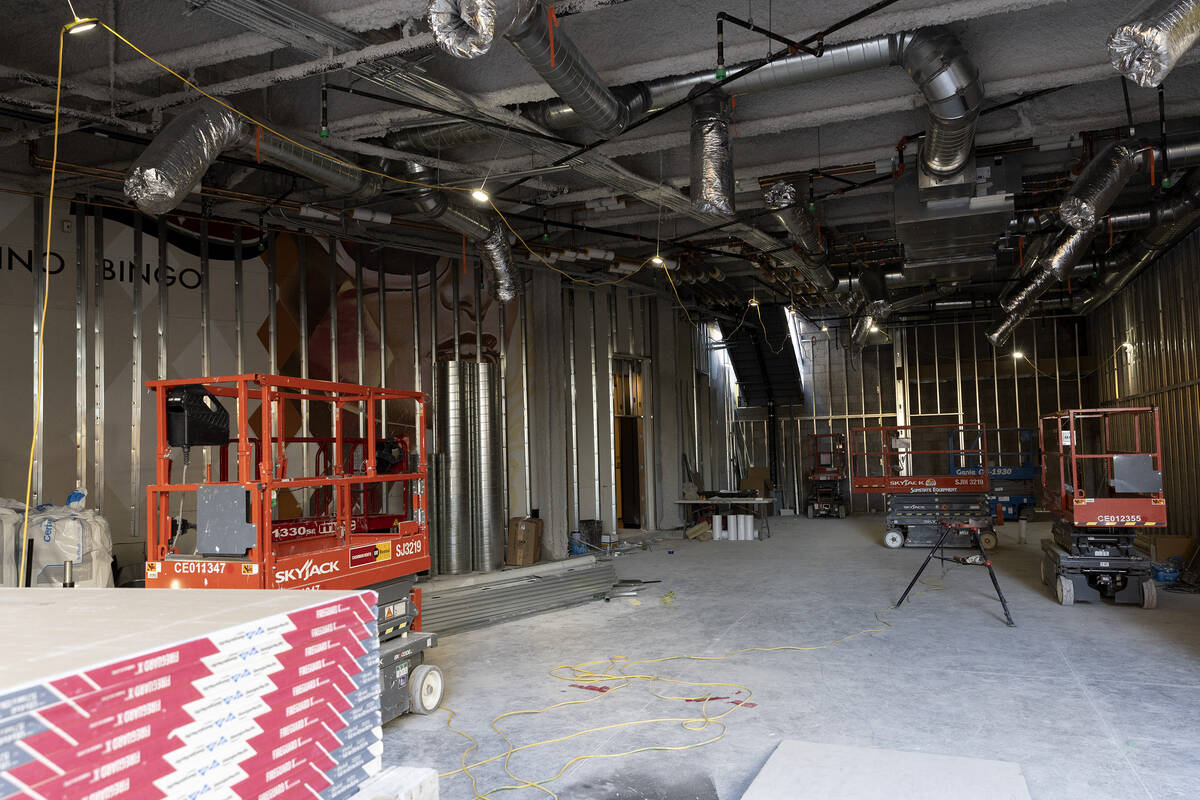 Table games dealer Nicole Vitola waited nearly 20 years to breathe easier while working at Borgata casino in Atlantic City.
When the COVID-19 pandemic hit three years ago and smoking indoors was temporarily banned, she no longer saw large clouds of smoke but a casino filled with players.
"In my eyes, there was no way they'd bring back smoking," Vitola said.
But the indoor smoking ban was lifted in July 2021.
Vitola and her colleagues now lead an employee-run effort called Casino Employees Against Smoking Effects to close a loophole in New Jersey's Smoke-Free Air Act from 2006 that exempts casinos.
The group's bill to ban smoking inside casinos has more than 24 co-sponsors, and another hearing before a state Assembly panel is scheduled Thursday. New Jersey Gov. Phil Murphy has vowed to sign the bill if passed by the Legislature. Meanwhile, similar legislative efforts are underway this year in Rhode Island and Pennsylvania.
A major push to ban smoking inside casinos in the largest gaming market outside of Las Vegas is a stark contrast to efforts in Nevada — where only a handful of casino operators have independently decided to offer patrons nonsmoking areas or casino floor over the past 30 years. But more changes have taken place in recent years with Park MGM becoming the first smoke-free casino on the Strip in 2020, and other casinos are developing smoke-free areas such as the Plaza in downtown Las Vegas.
Still, local industry members suggest there is a lack of support for a smoking ban in Nevada casinos, so locals and visitors shouldn't expect a change anytime soon.
Business decisions
Ted Pappageorge, secretary-treasurer of Culinary Local 226, said Nevada's casino workers appear more divided than the employee-led organization in New Jersey. While about 90 percent of its members don't smoke, only 61 percent support a ban in casinos, according to member surveys taken in 2022.
"But 40 percent do not. It's really not overwhelming amongst our members," Pappageorge said.
Those mixed feelings mirror the state, he said. Some business leaders, lobbyists and casino workers still see smoking as complementary to gambling. Others point to the bottom line: smoking-friendly policies keep some of the highest-spending customers happy.
While there could be a lawmaker who brings the issue to the Legislature, there's an uphill battle to getting it signed into law.
"We're going to represent our members and what our members want," said Pappageorge, who noted that Culinary is watching New Jersey closely. "That number is moving, of our members supporting a ban, but even amongst members it's not an overwhelming support yet."
The decision to become smoke-free is also about business. In 1991, for instance, the now-defunct Silver City Casino adopted a smoke-free policy to attract customers but reversed the policy three years later because revenues were steadily declining, the Review-Journal reported at the time.
"The casino was counting on drawing nonsmokers, but found it was losing them to other resorts that created non-smoking tables and slots," a June 1995 article said.
A similar reason is being touted now by casinos in New Jersey. The Casino Association of New Jersey commissioned a report last month that predicted massive revenue and job losses if a smoking ban were implemented.
Proving the concept
Nonsmoking areas are common in casinos across the country. Pennsylvania permits 50 percent of a gaming floor to be nonsmoking, for instance.
In Nevada, nonsmoking areas in some casinos appear to be on the way.
The Mirage, which recently changed ownership to the Seminole Indian Tribe-owned Hard Rock International, promoted a nonsmoking area with a sign at the property in mid-February. Privacy curtains and the sign were removed from the casino floor by March. A spokesperson declined to specify the plans.
"With the ongoing updates across the property, visitors will continue to see exciting changes as we improve and expand the guest experience," Joe Lupo, president of The Mirage, said in a statement. "We look forward to sharing more in the next 30 days."
At the Plaza, construction continues on a 2,500-square-foot nonsmoking area as part of a multimillion-dollar transformation of its Main Street entrance. The section will have its own entrance for customers, and it will be separate from the rest of the gaming floor. It will include 80 slot machines and electronic table games, and it's expected to open in late April with a grand opening in mid-May.
"I'm a big believer in optionality and giving people the choice," Plaza CEO Jonathan Jossel said. "I think the problem with the way it's been done so far in the industry is that most of these smoke-free areas have been sort of in the back, and they haven't been nice and haven't had the best product."
Jossel wants its space to be different. The casino partnered with influencer Brian Christopher, a slot-playing social media star who only works with smoke-free casinos and gaming spaces. The area will be bright, visually appealing and camera-friendly to encourage content creation and customer interaction.
While other operators warned him against the idea, Jossel said, he hopes its success will encourage others to follow suit.
"We're putting a lot of effort to make this a truly destination gaming area," he said. "We'll know in 12 months if it's a worthwhile venture."
Christopher said his fans — which number in the millions across several social media platforms — across the country applaud his attention on the issue.
He recalled a recent visit to Park MGM, where a woman approached him and said that though she is a smoker she only stays at the property because she doesn't like secondhand smoke.
"I literally turned to her and I'm like, 'Can you say that again on camera?'" Christopher said. "Smokers don't want to breathe in the smoke all the time either."
The Centers for Disease Control and Prevention compared secondhand smoke levels at Park MGM and seven other Strip casinos and found the levels were 5.4 times higher in gaming areas when compared with a smoke-free casino, according to a report published on Feb. 23.
Michael Tynan, team lead and an author of the study, said its report was useful for advocacy groups and businesses to quantify the impact of indoor smoking.
MGM declined an interview about Park MGM's policy. But at the time of the switch in 2020, CEO Bill Hornbuckle said he didn't expect MGM to ban smoking at other resorts.
This baffles advocates such as Christopher and the CEASE group in New Jersey. They point to an independent study by Las Vegas firm C3 Gaming that found banning smoking doesn't cause a dramatic drop in gaming revenue — and in some cases, nonsmoking properties are performing better. Parx Casino, 20 miles outside of Philadelphia, went smoke-free in 2020 and remains the highest-grossing casino in the state.
"Proving that (the Plaza's smoke-free area) works is going to be my top goal," Christopher said. "Because I feel like Nevada is closed off to the idea of removing smoking."
McKenna Ross is a corps member with Report for America, a national service program that places journalists into local newsrooms. Contact her at mross@reviewjournal.com. Follow @mckenna_ross_ on Twitter.