Nevada gaming leaders to revisit issue of pot conventions
November 29, 2017 - 2:54 pm
Updated November 29, 2017 - 6:50 pm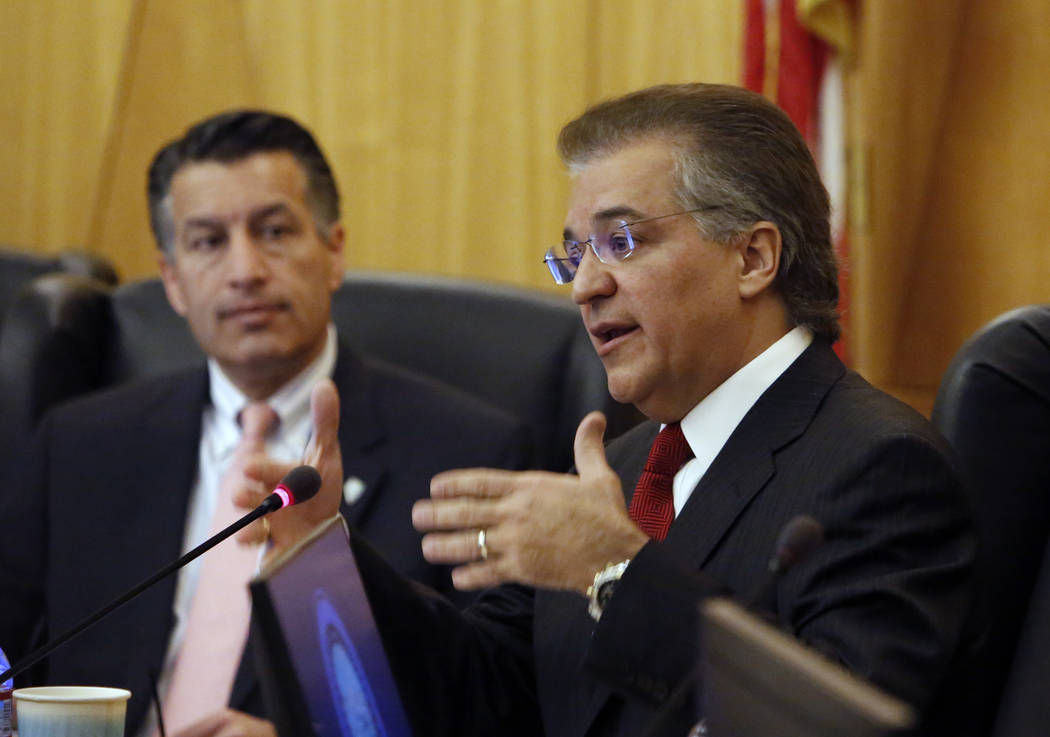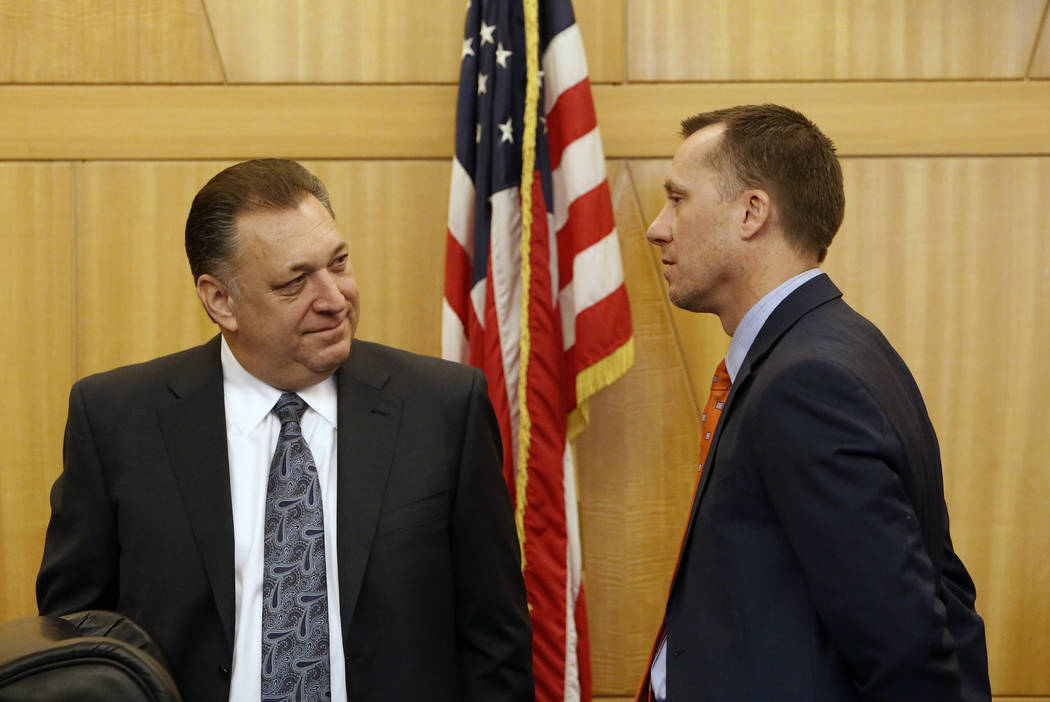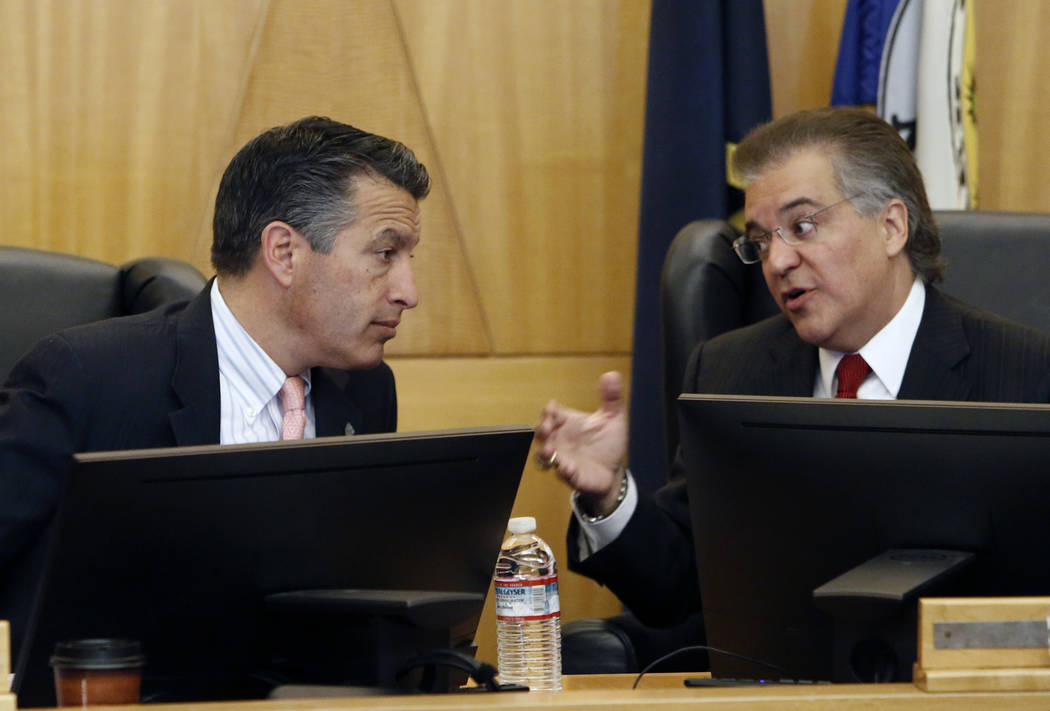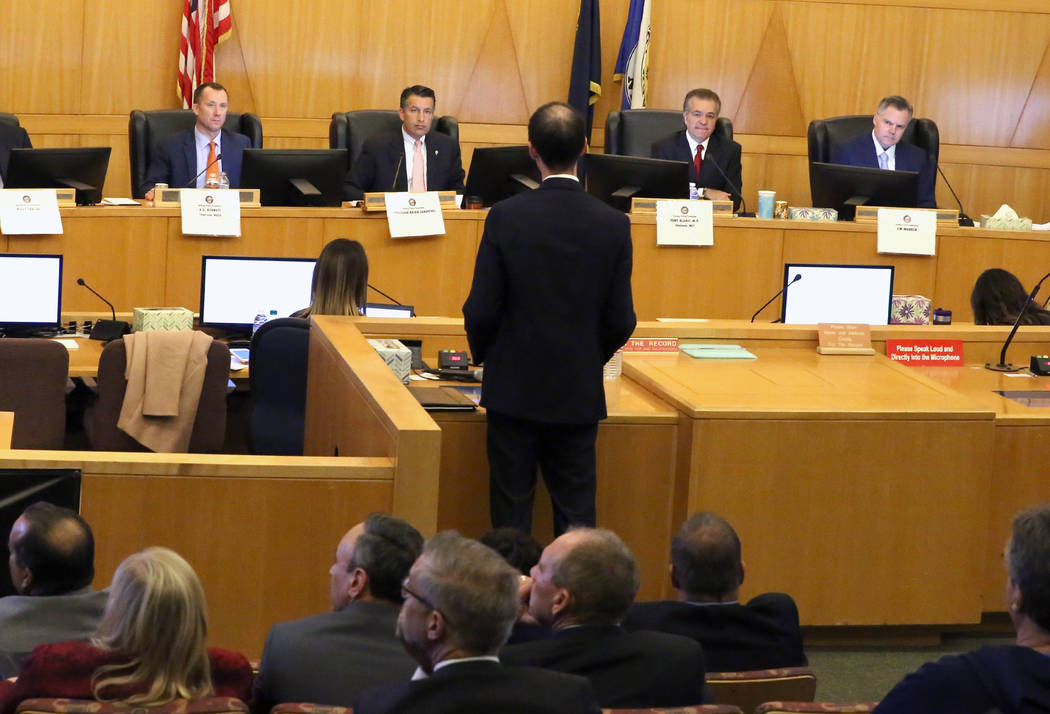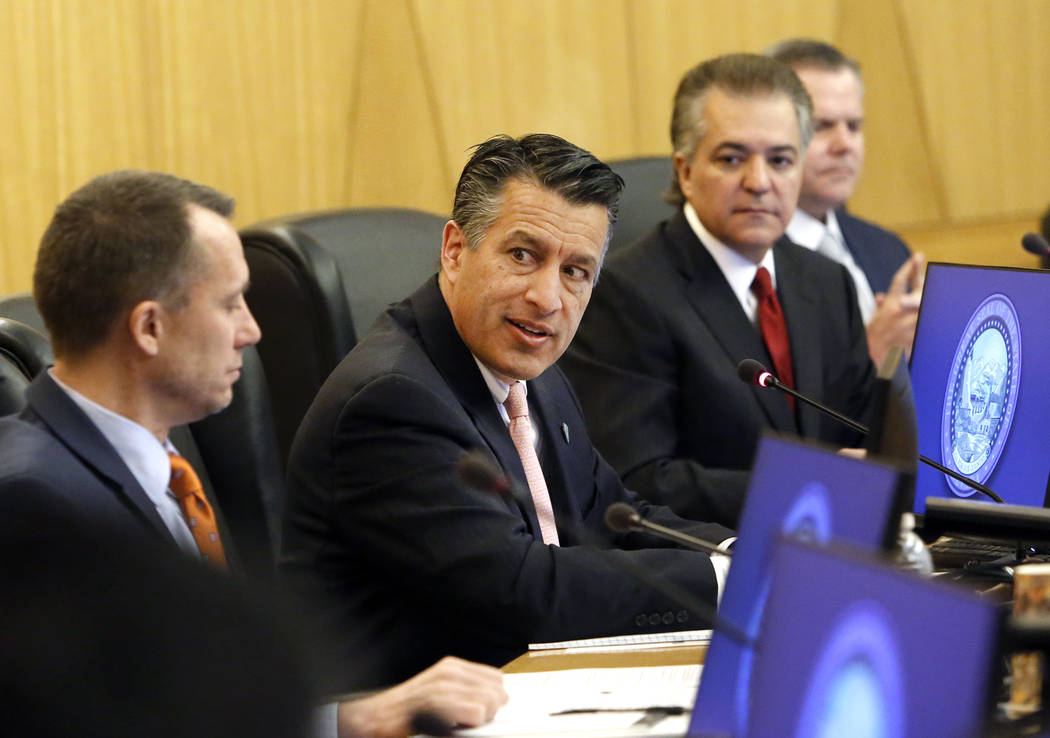 The Gaming Policy Committee will reconvene early next year to discuss if and how casino companies can host conventions and trade shows about marijuana without running afoul of existing federal controlled-substance and money-laundering statutes.
Committee members also made it clear they have no appetite for allowing marijuana to be consumed at resorts and will stand firm on existing Nevada Gaming Commission policy that gaming licensees not participate in the expanding cannabis business.
Cassandra Farrington, co-founder and CEO of Marijuana Business Daily and who originated the MJBizCon conference that wrapped up earlier this month at the Las Vegas Convention Center, said her event is growing to megashow levels thanks to a market that is expanding nationally and in Canada.
Farrington told the committee that the show is an exhibition of agriculture technology, business software, laboratory testing expertise, banking solutions, security systems and other aspects of the marijuana growing industry — but no products are allowed on the show floor.
Rule violators expelled
She told committee members that exhibitors that violate that rule would be expelled from the event and that she hasn't ever had to take that step.
She showed photographs from the recent event, which was staged at the Convention Center because it had expanded beyond the capacity of the Rio, where the event had been staged since 2014 when just more than 3,200 people attended.
"We've had a fantastic relationship with Caesars (Entertainment, owner of the Rio) but we had to leave there because we ran out of room and had to limit our numbers," Farrington said.
The event at the Convention Center this month drew an estimated 18,000 people and Farrington projects 100 percent growth next year and beyond with new markets emerging.
Those numbers have grabbed the attention of the gaming industry with convention facilities, but they have been discouraged by Gaming Commission policies warning licensees that they shouldn't involve themselves in the marijuana business.
The numbers also have impressed the Nevada Department of Taxation. Department Director Deonne Contine and economist Kile Porter testified to the committee that industry trade shows can generate millions in tax revenue.
Contine said data produced by the Las Vegas Convention and Visitors Authority indicated that on average, attendees of MJBizCon spent $579 on lodging, $479 on food and beverages, $140 on transportation, $142 on shows and entertainment, $260 on shopping and $192 on sightseeing. About 58 percent of them gambled with a budget of $530.
$28.2 million impact
She said with a show of about 15,000 people, conventions produce a $28.2 million economic impact on Las Vegas.
But legal expert Brian Barnes, an associate with the Washington-based Cooper & Kirk law firm, said it's unclear how a casino company's hosting of a convention would be interpreted if the Justice Department ever took legal action against a marijuana business. He said it's possible a casino company could be named as a co-conspirator in lawsuits involving racketeering and money-laundering as a convention host.
Gov. Brian Sandoval, who chairs the 12-member committee, said he hopes to wrap up a committee recommendations for possible regulations and policy statements by the end of February.
He said he was frustrated that federal government statutes, regulations and policies exist, but aren't rigorously enforced by the Justice Department and, therefore, difficult to analyze from a legal standpoint.
Contact Richard N. Velotta at rvelotta@reviewjournal.com or 702-477-3893. Follow @RickVelotta on Twitter.